The Big Picture
A Haunting in Venice, the latest installment in Kenneth Branagh's murder mystery series, is struggling with domestic audiences but finding success internationally.
Despite its lower box office earnings, the film has surpassed $100 million globally.
A Haunting in Venice is the best-reviewed film in the series, with a 75% score on Rotten Tomatoes, and features a departure in style and tone from its predecessors.
While domestic audiences have been largely unenthusiastic about A Haunting in Venice — the third installment in director-star Kenneth Branagh's series of murder mystery movies based on the novels of Agatha Christie, the film is staying afloat thanks to a respectable turnout in international markets. The movie is still probably going to end its global run as the lowest-grossing entry in the trilogy, but at least it managed to save face by passing the $100 million mark at the worldwide box office.
In its fifth weekend of release, A Haunting in Venice grossed $2 million domestically, remaining outside the top five for the third weekend in a row. Its running domestic total now stands at $38 million, which means that the film still has an outside chance of overtaking its direct predecessor, Death on the Nile, which ended its domestic run with $45 million last year. A Haunting in Venice has grossed an additional $67 million from overseas territories so far, for a cumulative global haul of $106 million.
By comparison, Death on the Nile ended its global run with $137 million, which was less than half of the $350 million that Murder on the Orient Express grossed in 2017. Each of the three films has been directed by Branagh, who also stars in the lead role as the famed fictional Belgian detective Hercule Poirot. But what we have here is a clear case of diminishing returns, especially at the domestic box office. Perhaps more audiences will discover A Haunting in Venice when it hits the home video market, presumably in time for Halloween.
Those Who Watched the Film Seemed to Enjoy It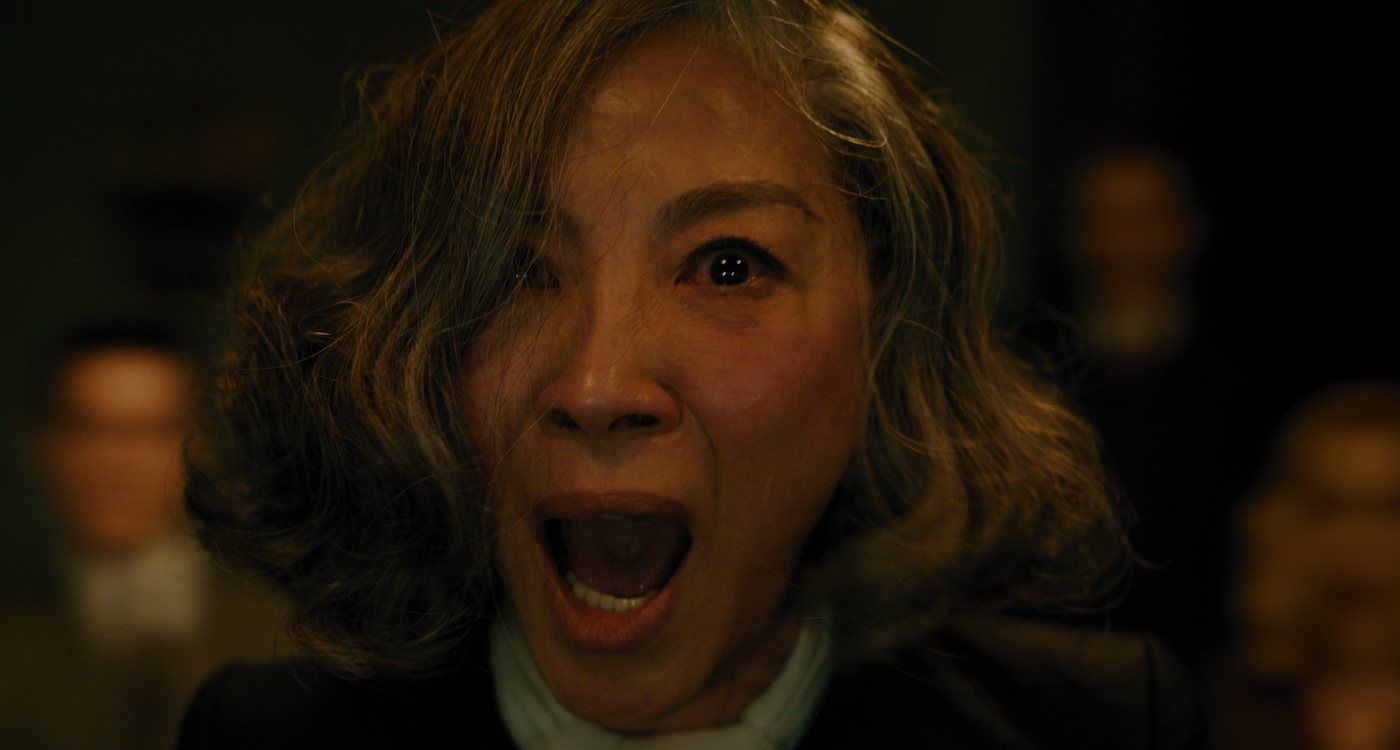 Despite 20th Century Studios' efforts to restrict the film's budget to a reported $60 million this time around — Death on the Nile cost a bloated $90 million-plus — the fortunes don't seem to have turned in the franchise's favor, putting its future in doubt. But A Haunting in Venice can take solace in the fact that it is probably the best-reviewed film of the lot; it currently sits at a 75% score on review aggregator Rotten Tomatoes, as compared to the 61% approval ratings that both its predecessors earned.
The movie marked a stylistic and tonal departure from both Death on the Nile and Murder on the Orient Express, which were lavishly mounted, star-driven, old-fashioned mysteries. A Haunting in Venice, on the other hand, is a more restrained affair that leans heavily on horror tropes. Based on a relatively low-key source novel, the movie also features Kyle Allen, Camille Cottin, Jamie Dornan, Tina Fey, Jude Hill, Ali Khan, Emma Laird, Kelly Reilly, Riccardo Scamarcio, and Michelle Yeoh. Stay tuned to Collider for more updates.