The Big Picture
Get into the spooky spirit this season with the new Haunted Mansion Funkos, inspired by the latest film and featuring characters like Hatbox Ghost and Madame Leota. Perfect for any fan's collection!
The Haunted Mansion movie may have underperformed at the box office, but it has gained appreciation for its production design and performances.
The star-studded cast includes LaKeith Stanfield, Rosario Dawson, Owen Wilson, Tiffany Haddish, and more.
It's officially the spooky season foolish mortals so it's about time you add the new Haunted Mansion Funkos, released by the toy giant as a part of their Funkoween celebration, to your collection. The new collectibles take inspiration from the latest feature starring Rosario Dawson and the likeness of its characters. The new collection includes figures of the Hatbox Ghost, Gus, Madame Leota, Phineas, and Ezra.
The Hatbox Ghost vinyl figures stand at approximately 4.2 inches tall and come complete with a display box. Gus stands at about 3.9 inches tall, and he can be seen in his prisoner outfit. Madam Leota is seen in a crème outfit complete with majestic headgear and stands at 4.75 inches tall. Standing as tall as Madam Leota is Gus, the hitchhiking ghost seen in his suit complete with a hat and a briefcase in hand. These figurines will make a hauntingly excellent addition to any fan's collection.
Disney's latest spooky season offering is based on the famous ride, it sees Gabbie (Dawson) as a single mother from New York who moves to New Orleans with her son to open a bed and breakfast. However, things change when they start living in the mansion as they discover it is haunted by an array of ghosts. To get rid of the ghosts she gathers a group of unique individuals including a college professor, a psychic, a college professor, and the like.
'Haunted Mansion' Struggled at the Box Office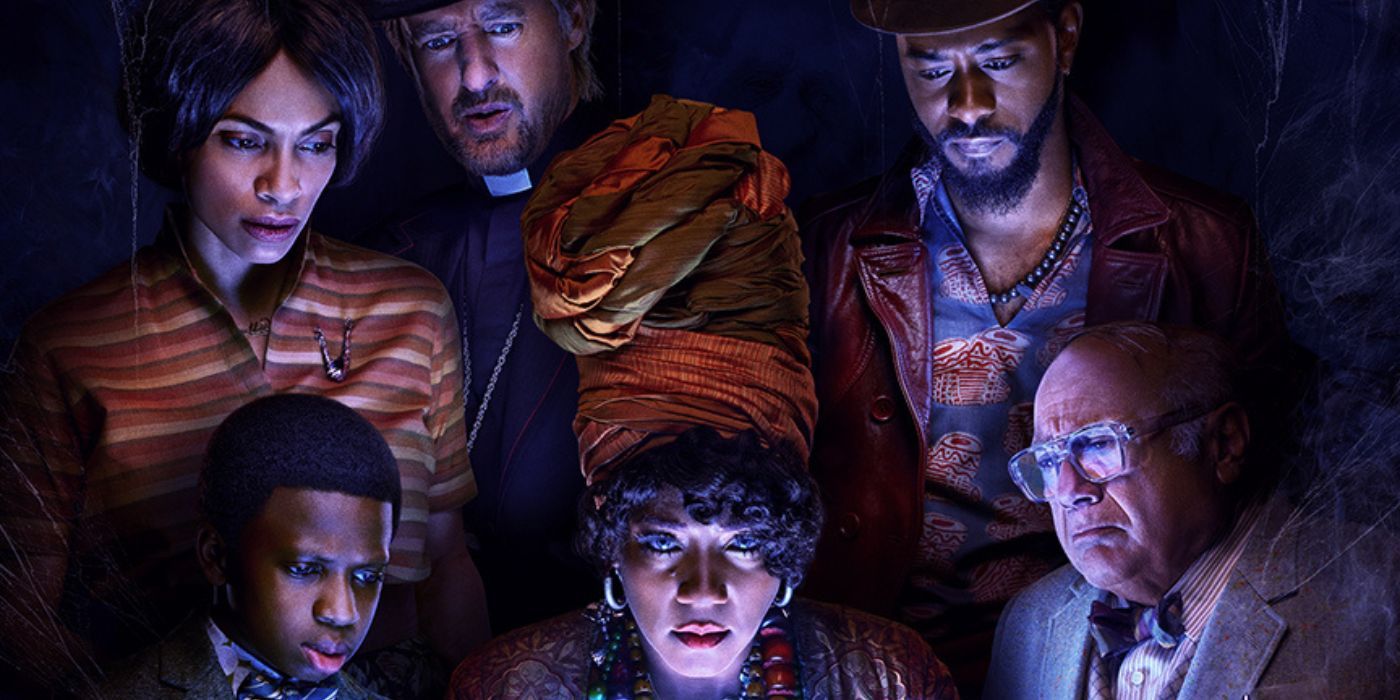 The feature, directed by Justin Simien from a screenplay by Katie Dippold, failed to impress at the box office for a number of reasons but still has the hopes to find an audience with its recent home and digital release. The movie garnered a worldwide gross of $114.4 million and has an 84 percent audience score. It has been appreciated for its production design, replicating the original ride, and some good performances. All over, young fans and their families can certainly get a good time out of the film.
The movie stars LaKeith Stanfield as Ben Matthias, Dawson as Gabbie, Owen Wilson as Father Kent, Tiffany Haddish as Harriet, Danny DeVito as Bruce Davis, Jamie Lee Curtis as Madame Leota, Jared Leto as Alistair Crump, the Hatbox Ghost. Also rounding off the cast are Jo Koy, Marilu Henner, Steve Zissis, along with cameos from Hasan Minhaj, Daniel Levy, and Winona Ryder.
Haunted Mansion is available on digital and Blu-ray. You can pre-order the new Funkos here and check them out below: