The Big Picture
Haunted Mansion underperformed at the box office due to a number of factors, including its difficult release date and competing films like Barbie.
Director Justin Simien believes the film would have fared better with a Halloween release, as many viewers felt it was perfectly suited for the season.
Simien is grateful that the film is now being released when audiences are in the right mindset for a spooky movie, allowing them to focus on the film itself.
Haunted Mansion underperformed at the box office when it was released in July this year, and the film's director Justin Simien believes a number of factors are to blame for the film's performance. The movie only managed to gross $116 million from an estimated budget of around $150 million and was also met with negative critical reaction upon its release.
At the time of its debut in theaters, there were a number of questions about the scheduling — mainly, why a film about a spooky, haunted house, set in the fall, was releasing at the height of summer? That, combined with the competing "Barbenheimer" effect, has led Simien to be "disappointed" with the film's "really tough" release date, as he told The Wrap in a recent interview to promote the home release of the film.
"I think the release date was really tough — I saw 'Barbie' coming from miles away. I was disappointed by some aspects of our release, but I was not really surprised. "There's a lot of folks in the industry that just kept saying, 'I don't know' and 'That'll probably not be as big as it sounds like.' And I was like, '["Barbie"] is going to be huge.' What 'Oppenheimer' did so well — the marketing for 'Oppenheimer' embraced the fact that 'Barbie' was coming with this gigantic, cultural juggernaut. I don't know that our campaign necessarily embraced or acknowledged that we were essentially coming out in the shadow of what was clearly such a box office phenomenon."
When Would Have Been a Much Better Time to Release the Movie?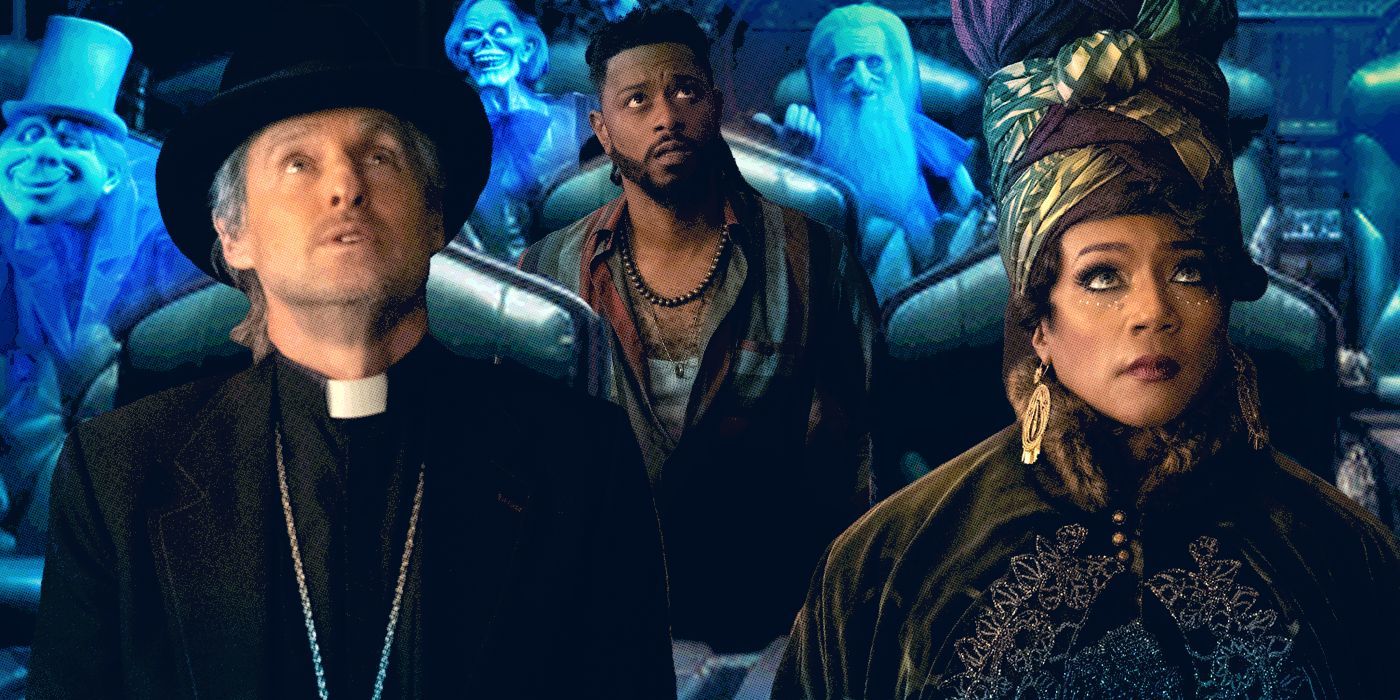 As for the seasonal aspect of the release, Simien noted he had seen social media responses and had to address them. Several viewers felt the movie was perfectly poised for a Halloween release, particularly given its themes, and the director couldn't find reason to disagree. "I certainly have heard the feeling from a lot of folks, and I can't say I disagree," Simien said. "This is a much better time to receive a movie like this. I think with the movie coming out now…I think everyone's head is in the right space. It's just Halloween. It's the season you want to kick back with your family. There's nothing more intense happening, and in anyone's minds when they're processing a movie like Haunted Mansion right now and for that, I'm grateful because when I'm making the film, of course, it's all I'm thinking about.
"I'm not thinking about the politics of the company that has financed it, I'm not thinking about, you know, of course, you're not thinking about a strike that may or may not happen when you're doing it. So it's nice to just sort of have people kind of focus on the movie, and find out what I already felt, which is that audiences were really enjoying it."
Haunted Mansion is now available on 4K UHD, DVD, and Blu-ray.