The Big Picture
Grapefruit is a heartfelt comedy that tackles the difficult theme of recovery from addiction, exploring the friendship between two flawed characters.
The trailer for Grapefruit has mumblecore vibes, a subgenre of indie films that feature lost protagonists who are awakened by encounters with others.
Director Chase Joliet also stars in the film, and it is currently seeking distribution, with early screenings at the upcoming Austin Film Festival.
We've all had to deal with some bad and unexpected situations in life, but when life gives you Grapefruit… Ok, that's not how the saying goes, but it's the direction that the new trailer that Collider can unveil to you is taking. Grapefruit is the feature film directorial debut of Chase Joliet, who's had extensive experience working with directors such as Terrence Malick (To The Wonder) and Trey Edward Shults (from fan-favorite horror movie It Comes At Night).
The story centers around Travis (Joliet), a man who is forced to go back to his childhood home after a sudden and bitter divorce. After deciding to join AA meetings, he ends up meeting Billie (Steph Barkley), a woman who is wildly alive but is probably dealing with some trauma of her own. The two strike up a friendship that fully acknowledges their shortcomings and their wanting to become better people.
As the trailer makes it clear, Grapefruit will be a heartfelt comedy that doesn't shy away from delicate subjects. Its main theme – the recovery from addiction – is a difficult one to tackle but, if done well, it can lead to powerful stories. The cast also features Rosana Arquette (The L Word: Generation Q), who plays Travis' mother, a woman who's recently sober and will serve as an inspiration of sorts to her son.
'Grapefruit' Should Be on Indie Movie Fans' Radars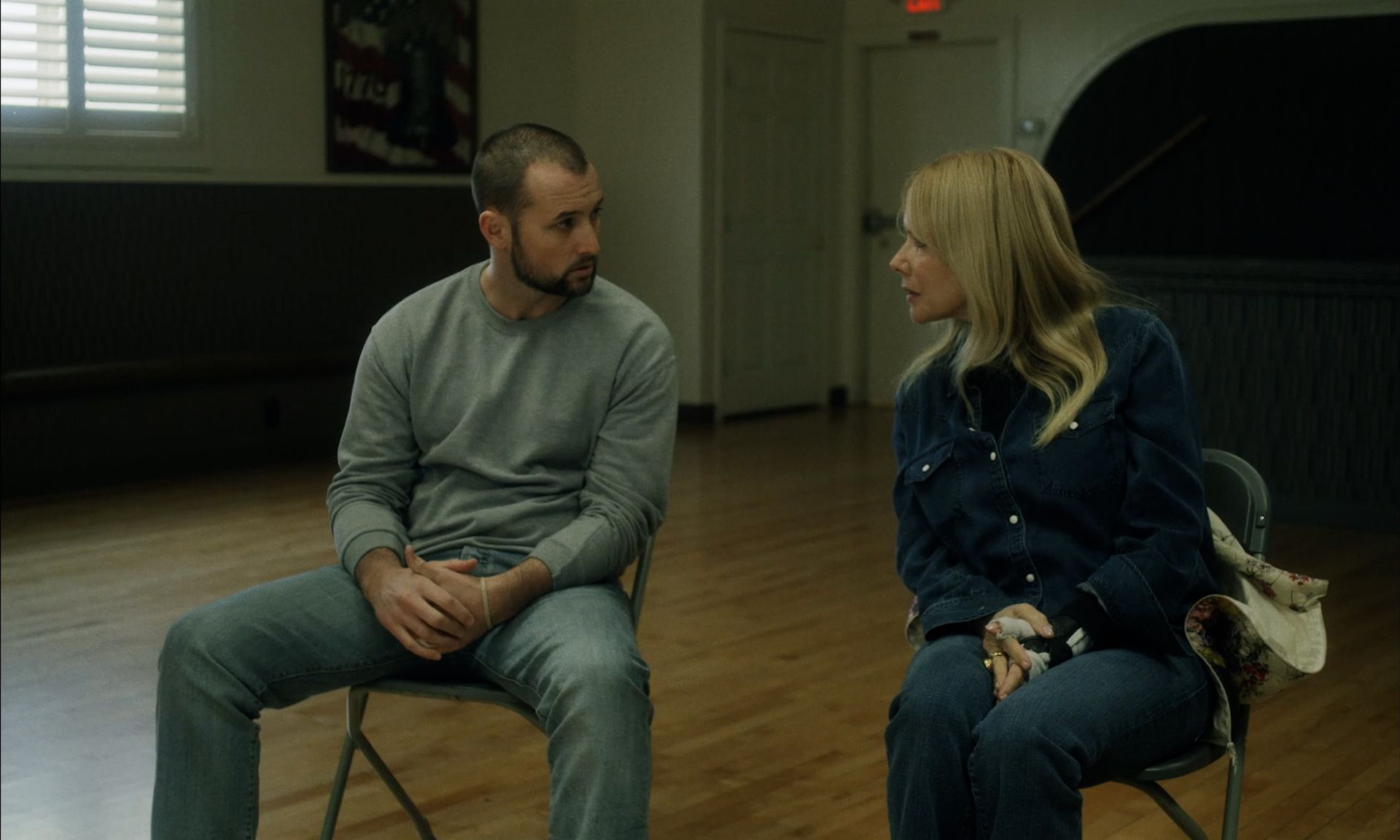 Cinema thrives in these kinds of dysfunctional relationships, which is the reason why there's a role subgenre associated with it. The trailer for Grapefruit has major mumblecore vibes – a term that refers to mostly indie films that star protagonists who are often lost in life and meet a person or a group of people that opens their eyes to the world around them. It can be heartbreaking and downright difficult to watch like this year's Juniper or be one of the genre-defining titles like Garden State (which also features a grieving man forced to go to his childhood home).
As it is common to this type of movie, Joliet writes, directs and stars in Grapefruit. The movie is currently seeking distribution, but a selected few will be able to watch it when the movie gets early screenings in this year's Austin Film Festival – which is also set to screen Saltburn, The Holdovers, Finestkind, All of Us Strangers and many others.
You can check out the full slate of movies screened at the Austin Film Festival at the festival website. Check out our exclusive trailer below: