The Big Picture
Gran Turismo is approaching $80 million globally at the box office, despite soft numbers domestically.
The movie has made back its reported budget of $60 million, but it remains to be seen if the movie will reach $100 million globally.
Director Neill Blomkamp returns to the mainstream with Gran Turismo, his first major studio feature since 2015's Chappie.
While Sony has reason to celebrate this weekend with the spectacular performance of The Equalizer 3 — the movie debuted at number one both domestically and worldwide, the studio also has another horse in the race. Last week's debutante, the video game adaptation Gran Turismo: Based on a True Story, might have opened to soft numbers, but the movie is nearing an important milestone in its global box office run.
While Gran Turismo will only hit the $30 million mark domestically by Monday, once the final results for the extended four-day Labor Day weekend come in, Sony is also expecting it to hit nearly $80 million worldwide. The movie added an estimated $8.7 million from 64 overseas territories this weekend, after having opened internationally a couple of weeks prior to its stateside debut. The film's cumulative international haul stands at $50 million, with Spain and the U.K. having delivered around $3 million each, followed by Mexico at $2.4 million and France at $2.3 million.
While this isn't exactly the sort of performance that Sony would've liked — the movie will likely struggle to pass $100 million globally, Gran Turismo has at least made back its reported budget of $60 million. The rule of thumb states that films generally need to earn twice their budgets to break even, which means that Gran Turismo is nowhere near the finish line, but at least it didn't cost a bomb. By comparison, Sony's last major video game adaptation, last year's Uncharted, cost about twice as much, and ended its global run with over $400 million.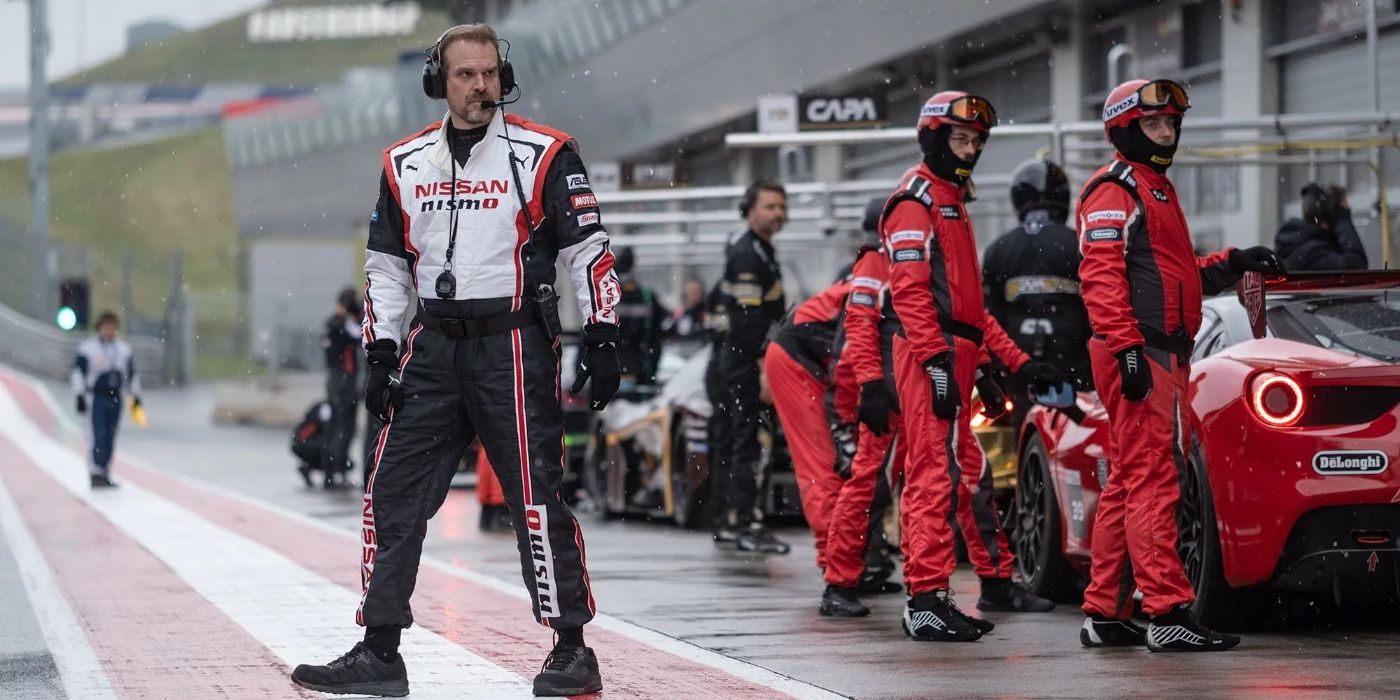 The Movie Marks a Return to the Mainstream for Director Neill Blomkamp
Based on the long-running racing game series, Gran Turismo marks director Neill Blomkamp's first major studio feature since 2015's science-fiction film Chappie. Blomkamp broke out with his debut film, 2009's District 9, which in addition to becoming a major box office hit with over $200 million worldwide also earned a Best Picture nomination at the Oscars. He followed it up with the Matt Damon-starrer Elysium, which made nearly $300 million globally against a reported budget of $115 million. His last film was the low-key horror title Demonic, but before that, Blomkamp spent several years developing a new installment in the Alien franchise, which never materialized.
Gran Turismo has earned mixed reviews, and currently sits at a borderline "fresh" 63% score on review aggregator Rotten Tomatoes. Collider's Ross Bonaime wrote that the movie "becomes a traffic jam of clichés, poor direction, and an underwhelming story that'll leave the audience wishing they were watching any of the many other racing movie options open to them." Gran Turismo stars Archie Madekwe, Orlando Bloom, David Harbour, Djimon Hounsou and Geri Halliwell-Horner. Stay tuned to Collider for more updates.