The Godzilla franchise, famed for its five hundred foot lizard in a post-nuclear-war setting, has unveiled the IMAX teaser for its 37th film, Godzilla Minus One. The film is written, created, and helmed by Takashi Yamazaki. It is produced by Toho Studios, marking it as their thirty-third Godzilla film. As evident in the previous trailer, the havoc is inevitable and the lizard looks like Game of Thrones' Drogon's cousin who can't fly.
Just like Shin Godzilla, released back in 2016, the color grading maintains a dark, intense, and malicious aesthetic. While Heisei and Millennium versions of Godzilla have had spiral heat rays, this one seems to have something coming out of its neck. The specific powers and abilities of Godzilla in this film may vary from the traditional Godzilla lore and the exact details are not yet known. But needless to say, getting rid of this toxic lizard is going to be hard for the already grief and war-stricken people of post-World War 2 Japan.
How Many Upcoming Godzilla Films Are There?
The Godzilla universe is complex and the franchise now has over thirty films. As of now, there are two upcoming films. The first one is Godzilla Minus One, slated to release in theaters in Japan on November 3. Then there is Warner Bros.' Godzilla x Kong: The New Empire from the Monsterverse, where both Kong and Godzilla join forces to face a monster that has put the entire planet at risk.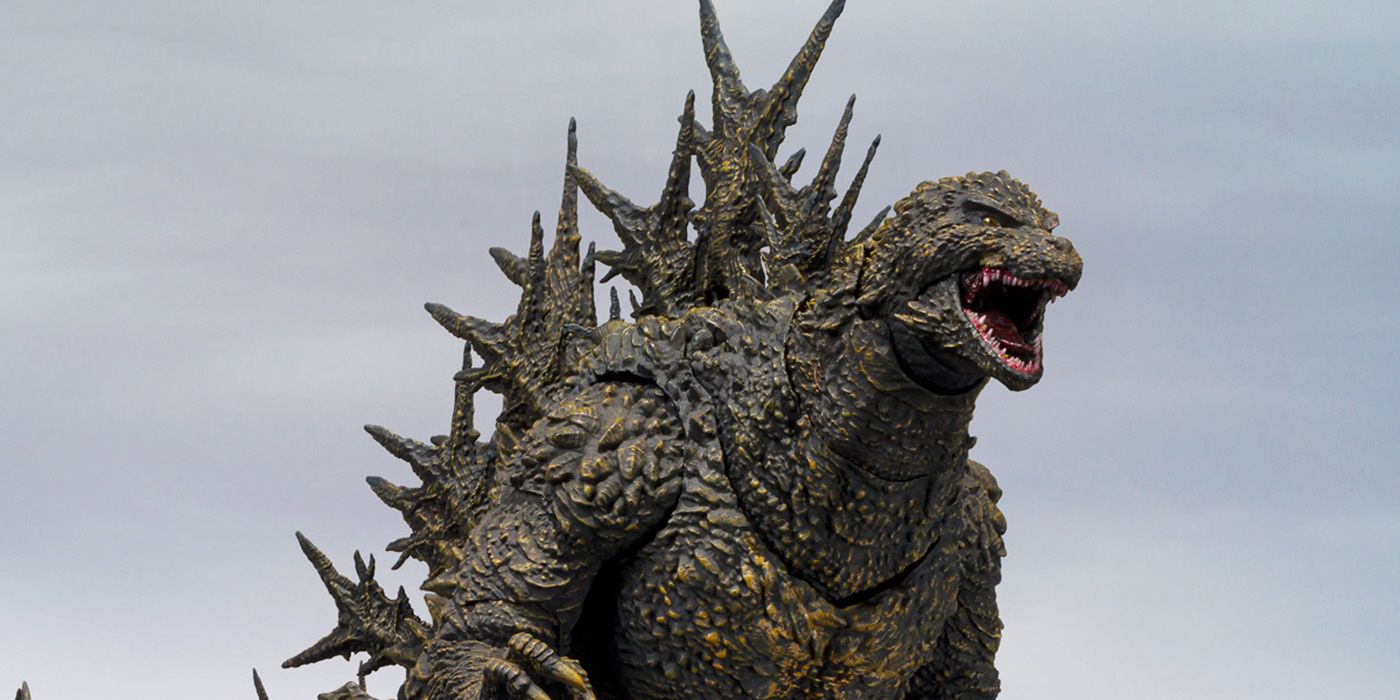 Godzilla Minus One will develop its plot in a new continuity and will not serve as a sequel to Shin Godzilla. While the antagonist is, as usual, the terrifying huge lizard, the cast includes Ryunosuke Kamiki as Koichi Shikishima, Minami Hamabe playing Noriko Oishi, Yuki Yamada as Shiro Mizushima, Munetaka Aoki portraying Sosaku Tachibana, Hidetaka Yoshioka taking on the role of Kenji Nada, Sakura Ando as Sumiko Ota, and Kuranosuke Sasaki as Yoji Akitsu.
Godzilla Minus One is coming to theaters in Japan on November 3, and to US theaters on December 1. Check out the official IMAX teaser for Godzilla Minus One below.