Relive one of the most underrated horror franchises of all time.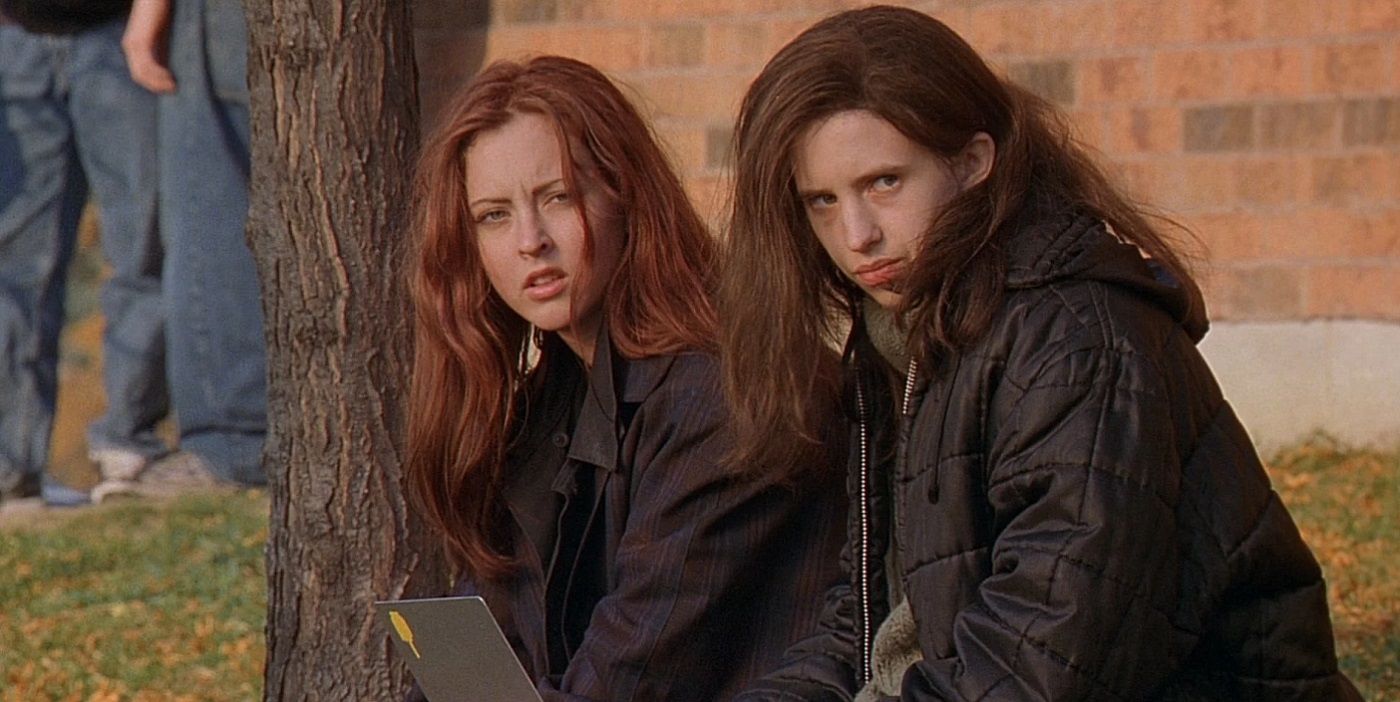 The Big Picture
The Ginger Snaps trilogy is being released in a new Blu-ray box set, including bonus features like audio commentary and interviews.
The box set from Second Sight Films also includes an 112-page behind-the-scenes book and art cards featuring stills from the franchise.
Ginger Snaps, released in 2000, was ahead of its time with its violent and unique take on a female coming-of-age story, featuring a hauntingly tragic performance by Katharine Isabelle.
There are a handful of great werewolf movies that help horror fans get in the mood for the Halloween season every year. The Wolf Man, An American Werewolf in London, and The Howling are often on the top of that watchlist. However, one of the most underrated films of that blood-soaked sub-genre is Ginger Snaps. Now, thanks to Second Sight Films, the entire Ginger Snaps trilogy is getting a brand new meaty Blu-ray box set release.
The box set comes with a new audio commentary, interviews, and a bunch of archive material from past Blu-ray releases. However, this is a Second Sight edition, so horror fans are going to get even more physical treats that'll have you howling to the moon in pure joy. This includes an 112-page behind-the-scenes book and art cards featuring stills from the franchise as well as their promotional material. The packaging itself has this striking black and red color scheme with Ginger (Katharine Isabelle) and her sister Brigitte (Emily Perkins) ready for a hellish night. Second Sight has done great box set releases in the past, particularly for the horror genre, including The Texas Chain Saw Massacre and It Follows. However, this release is exciting because Ginger Snaps' sequels have been out of print on Blu-ray for some time now. Scream Factory did a beautiful remastered Blu-ray of the first film in the mid 2010s which is still readily available, but that was about it for the franchise as of now.
The Brilliance of 'Ginger Snaps'
When Ginger Snaps released in 2000 the film was ahead of its time thanks to its violent take on a female coming-of-age story. The film centered around outcast high school sisters Ginger and Brigitte who are into all things death and macabre. However, when Ginger gets attacked by a werewolf her transformation drifts the sisters apart as the former's sexually charged bloodlust grows. What makes this film unique is that Ginger's werewolf transformation doesn't happen over a quick full moon like in American Werewolf. It happens over the course of days which allowed Ginger Snaps to touch on topics such as womanhood and teenage angst in such ghastly ways. John Fawcett shot the film in a very nauseating, raw, manor with Karen Walton's script being some of the most theoretically sharp material the genre had ever seen. However, this proto-slasher is best remembered for Isabelle's hauntingly tragic performance. So much so that it's baffling that the horror community doesn't talk about her more when discussing the greatest horror performances. There would be two more well received films in the franchise, Ginger Snaps 2: Unleashed and Ginger Snaps Back: The Beginning (a rather interesting ancestral prequel), but it's hard to match the original's disturbing atmosphere and themes.
When Does 'Ginger Snaps' Trilogy Release?
Second Sight's Ginger Snaps Trilogy Blu-ray box set is releasing on October 30, 2023. This is just in time for your Halloween horror marathon. Until then, you can watch the trailer for the first Ginger Snaps down below and pre-order the trilogy on Second Sight's website.