Are you ready for Freddy? Universal Pictures has released the second trailer for their anticipated video game adaptation, Five Nights at Freddy's, taking audiences straight to the popular restaurant chain that used to be popular decades ago. After the first trailer used to promote the film was focused on introducing the nostalgic aspect of the Freddy's universe, the second one makes a statement out of reminding audiences this will be a horror story above everything, with the main characters finding themselves in imminent danger while trying to solve the mysteries hidden in the restaurant.
In the upcoming adaptation of the 2014 internet sensation, Mike (Josh Hutcherson) is looking for a job and, after not being able to find one for a prolonged period of time, he must explore all of his options. His search would lead him straight to Freddy Fazbear's Pizza, where William Afton (Matthew Lillard) would hire him as a nocturnal security guard. While the restaurant was already creepy because it had been abandoned for decades, things would only get worse as soon as Mike realized he wasn't alone in the place. After all, the main attraction was always the band performing on stage.
Freddy, Bonnie, Chica and Foxy are the four animatronics that can be found behind the dusty curtains of the restaurant's stages, but the story behind their appearance is more sinister than originally thought. Just like in the video games that took the internet by storm almost a decade ago, Freddy's was closed after five children mysteriously disappeared from the premises of the business. The police was never able to find their bodies, setting the stage for Mike being hired as a security guard years later.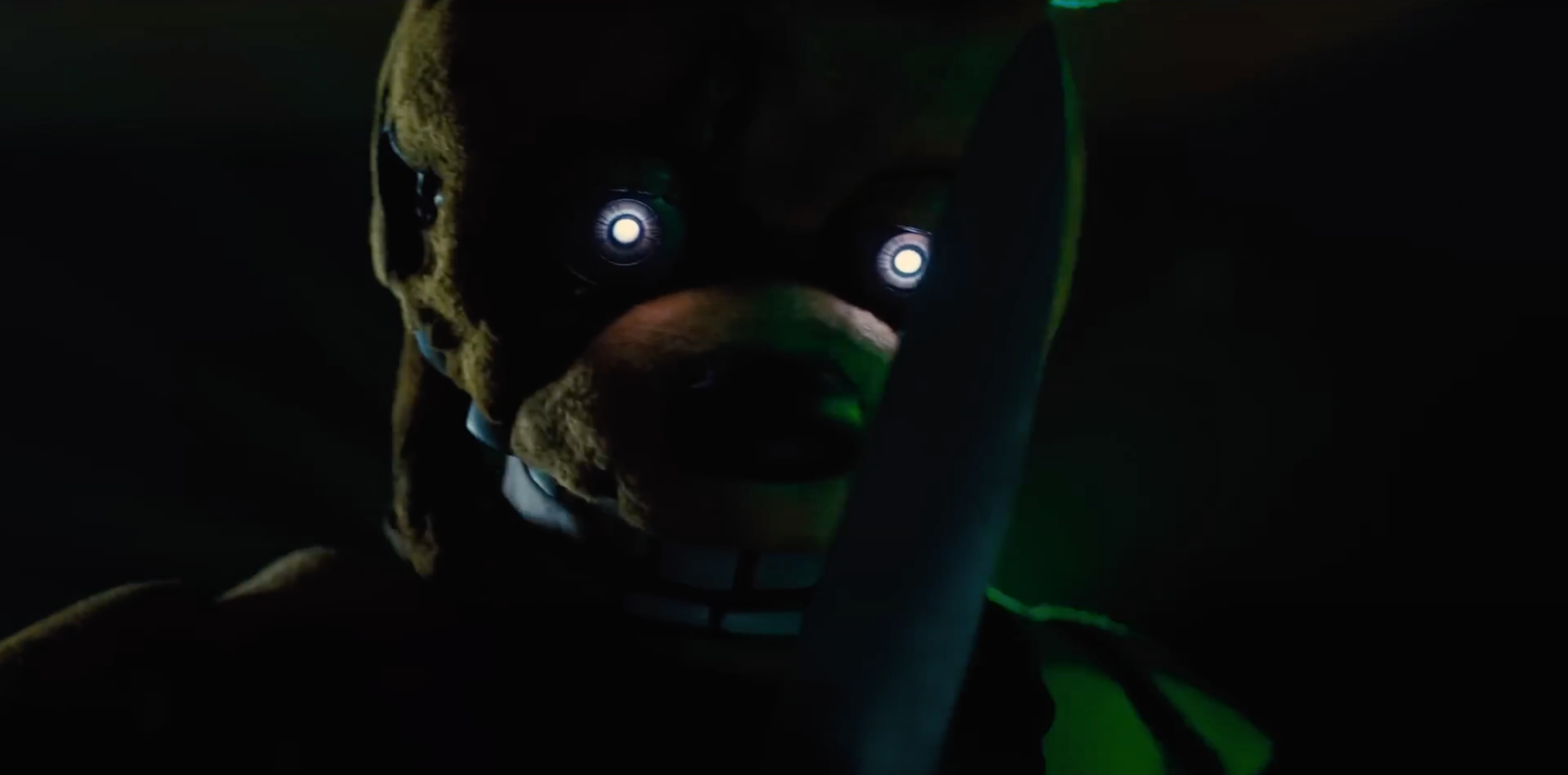 Spring Bonnie is Ready to Strike
While the first trailer for Five Nights at Freddy's delivered a brief look at Spring Bonnie, the new one makes his appearance in the upcoming story explicit, with Vanessa (Elizabeth Lail) warning Mike about his presence. In the original games, the man in the yellow costume was behind the disappearances of the kids, but it remains to be seen how Blumhouse and Universal Pictures decide to use them in their upcoming adaptation. Mike may not be prepared to deal with the consequences of the events that went down at Freddy's years before he was born, but unfortunately, he will have to step up before something hurts him, or his sister.
You can check out the new trailer for Five Nights at Freddy's below, before the movie premieres both in theaters and on Peacock on October 27: