A new poster for Five Nights at Freddy's shows the entire musical crew of Freddy Fazbear's Pizza ready to perform. Fandango revealed the new poster, which displays Freddy, Bonnie, Chica and Foxy having a wonderful time before becoming the nightmares of the main characters of the movie. While they might look like inoffensive robots during the day, the animatronics at Freddy's behave completely different at night, when they can roam the establishment freely while looking for their next victim.
Emma Tammi's adaptation of the popular 2014 independent video game will center around Mike Schmidt (Josh Hutcherson), a young man who is desperately looking for a job to support himself and his younger sister, Abby (Piper Rubio). When Mike runs into an offer that will finally take him, he won't let it get away, even if it means that his sister and him will have to spend their nights in an abandoned pizzeria surrounded by a violent urban legend. The biggest party Freddy's has ever seen is about to begin.
When the game created by Scott Cawthon gained popularity on the internet after it was released in 2014, audiences were eager when, a year later, it was announced that Warner Bros. would develop a film adaptation of the horror experience. However, the project got stuck in development, and it wasn't until Blumhouse picked up the rights to the property that things finally started moving for Freddy and his robotic friends.
The Horror Behind Freddy Fazbear's Pizza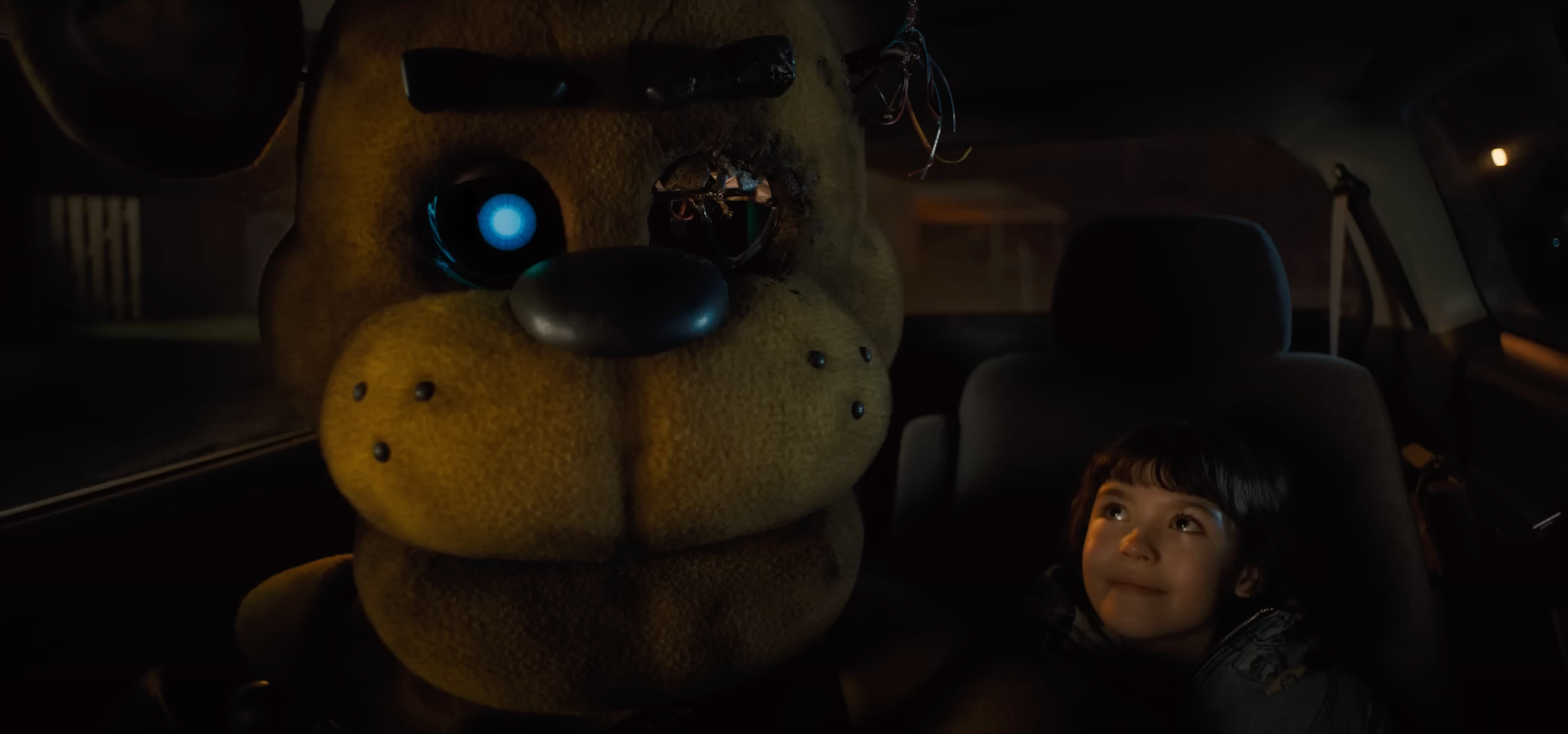 The game franchise has spawned several sequels and spinoffs since the original game was released, giving Blumhouse plenty of storytelling potential if they decide to move forward with a sequel to Five Nights at Freddy's. It remains to be seen if the project, which also features Matthew Lillard in a prominent role, will be able to make a statement at the box office, allowing the studio to consider the possibility of developing a sequel. In the meantime, audiences still have to survive the opening weekend of one of the most anticipated horror releases of the year.
You can check out the new poster for Five Nights at Freddy's below, before the movie premieres in U.S. theaters on October 27: