The Big Picture
Five Nights at Freddy's fans can now get their hands on eerie collectibles of the animatronics, with seven figures already released and two more on the way.
The Funko SNAPS! collectibles are customizable snap-together figures, offering hours of creative fun for collectors. They range from 3 to 4 inches tall.
Chica stands out among the collectibles in terms of intricacy, with 11 customizable components, and the storage room playset adds to the haunting atmosphere.
The film adaptation of Five Nights at Freddy's starring Josh Hutcherson has been a long time coming. It's finally arriving on the silver screen on October 27, 2023 — just in time for Halloween. Along with the movie's release, fans will now be able to get their hands on some of the most eerie-looking collectibles of the animatronics. This time, Funko has revealed seven figures from its SNAPS! collection, with two more currently on the way.
The line of collectibles already boasts impressive figures of Glamrock Freddy, Montgomery Gator, Vanessa, Vany, Nightmare Bonnie, SpringTrap and Freddy, and Chica. Funko SNAPS! figures of Helpy and Roxanne Wolf are set to be release at a later date. This collection is only the latest set of FNaF-themed collectibles fans can look forward to ahead of the movie's release.
The best part about these SNAPS! collectibles is that they're customizable, snap-together figures. For instance, the SNAPS! Helpy comes alive with six customizable pieces, two interchangeable face pieces, a torso, a pair of legs, an accessory, and a unique head — offering hours of creative fun for the collectors. It's approximately 3.5 inches tall.
Each'FNaF' Funko SNAPS! Collectible Brings Something New and Exciting to the Table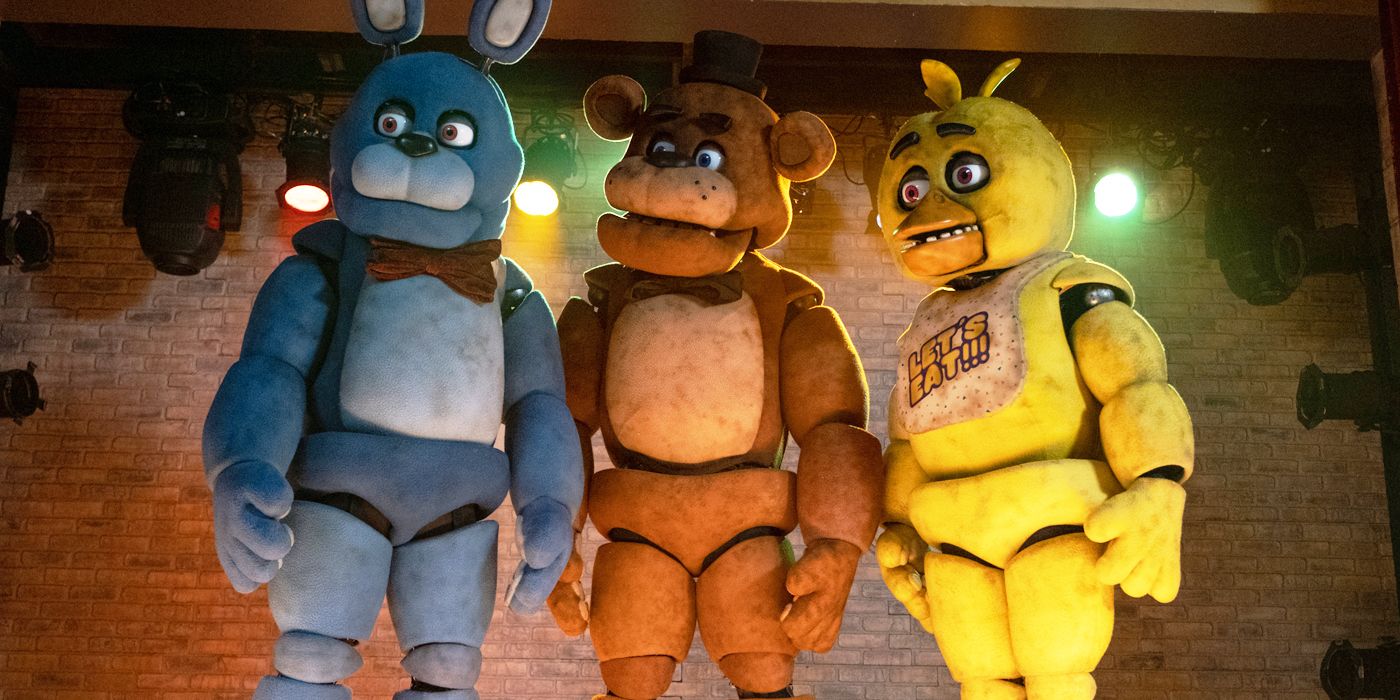 Glamrock Freddy and Montgomery Gator come with a dressing room playset while Vanny comes with two interchangeable pieces. Nightmare Bonnie, on the other hand, is extremely spooky, and comes with a guitar, and has six different pieces that snap together. However, SpringTrap and Freddy come together in a pack, while the highly anticipated Roxanne Wolf, set to join the lineup alongside Helpy, boasts six customizable pieces. These include two distinct face options and a variety of other parts to modify and personalize. All of these SNAPS! collectibles maintain a consistent height, ranging from 3 to 4 inches.
Interestingly, among all the Five Nights at Freddy's-themed SNAPS! figures, Chica stands out in terms of intricacy. With a whopping 11 customizable components, Chica is unparalleled in detail. The storage room playset it comes with even includes a table and the individual parts can be seamlessly snapped onto it. When combined, these exclusive FNaF collectibles can help put on a hauntingly atmospheric tabletop for Halloween.
Emma Tammi-helmed Five Nights at Freddy's which stars Hutcherson and You's Elizabeth Lail, among others, is coming to theaters on October 27, 2023. Check out the FNaF SNAPS! collectibles below.