The four-hour documentary has also set a theatrical release date.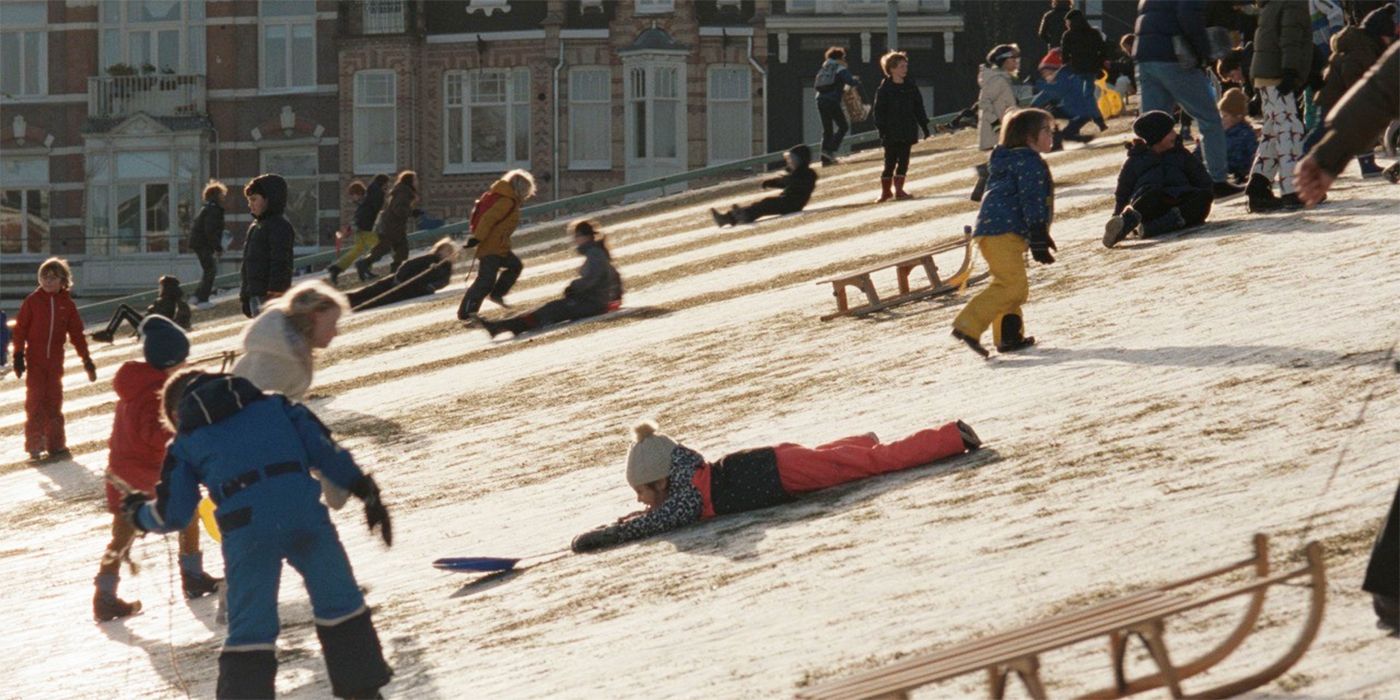 One of the best ways to understand the state of society in the present is taking a hard look at the past. This is what acclaimed filmmaker Steve McQueen (12 Years a Slave) decided to do with his new project, a four-hour documentary called Occupied City. In it, the director draws a parallel of society's behavior back when the Nazi party started to gain traction in the early 1940s and its similarities with the rise of far-fright movements in the 21st century. Distributed by fan-favorite production company A24, the documentary premieres in U.S. theaters on December 25th.
Occupied City gathers historical footage that McQueen spent three years collecting. The movie was made while his wife, author and historian Bianca Stigter worked on the book Atlas of an Occupied City (Amsterdam 1940-1945). The director revealed to IndieWire that he never thought he'd get to work with his wife on something, but the idea came naturally in between conversations. The director also added that simply juxtaposing the footage from past and present made him realize the importance of what he was putting together:
"With the rise of the far right being very vocal and given an actual platform, it's being legitimized. I think when you get the images of what's happening now and the actual stories of the past and put them together, it makes us question everything."
'Occupied City' Mirrors Another Ambitious Steve McQueen Project, 'Small Axe'
McQueen also added that he didn't set out to make Occupied City with such a lengthy runtime, but ended up feeling that the 4-hour run was the time he needed to it "right." Fans of the filmmaker's work will have no trouble with Occupied City's runtime though, McQueen isn't one to shy away from ambitious projects. In 2020, he helmed five movies in a row, which got released on BBC as Small Axe, an anthology film series that chronicles the lives of West Indian immigrants in London.
Occupied City is set to premiere in U.S. theaters on December 25th. Read our Occupied City review and watch the trailer below: