The Big Picture
Bollywood star Ranbir Kapoor's upcoming film Animal is a highly anticipated revenge thriller directed by Sandeep Reddy Vanga.
The trailer reveals a storyline centered around the complicated relationship between a father and son, mixed with intense stylized action scenes.
The film features a star-studded cast including Rashmika Mandanna and Anil Kapoor, with Bobby Deol playing the antagonist, creating excitement for fans of 90s Bollywood cinema.
In celebration of Bollywood star Ranbir Kapoor's birthday on September 28, T-Series debuted the first trailer for his upcoming film, Animal. A revenge thriller directed by hit-maker Sandeep Reddy Vanga, Animal is among the most anticipated Hindi-language movies of the fall season. The film also stars the heartthrob Rashmika Mandanna as the hero's love interest and veteran star Anil Kapoor as his father.
The trailer opens with Kapoor and Mandanna's characters, reportedly named Arjun and Gitanjali, having a relaxing stroll and talking about parenthood. But the mood changes the second she mentions his father. There's uncertainty in the air, as we cut to a flashback, where a much younger Arjun is being physically abused by his dad, whose approval he seems to desire deeply. We cut back to the present day, where Arjun praises his dad, and tells Gitanjali that she mustn't speak ill about him ever again. She's visibly terrified now. "You can ask me anything, and I'll be honest, but you can't ask me this," he says, hinting at some serious daddy issues.
Like the recent Bollywood blockbusters Jawan and Gadar 2, Animal is clearly another story about fathers and sons. But in addition to the family drama, the trailer also reveals the heaps of stylized action that Vanga has put together. A large chunk of the trailer is dedicated to what looks like an epic hallway gunfight, featuring a long-haired Arjun and a horde of goons wearing sleek tuxedos and menacing masks. It is also hinted (very strongly) that either Gitanjali or Arjun's father dies. This sends him on a hyper-violent revenge mission against the perpetrator of the crime, who is revealed in the final moments of the trailer. The villain is played by Bobby Deol, a piece of stunt casting that should please fans of '90s Bollywood cinema, when Deol was the one playing intense heartthrobs.
This Could Be the Edgiest Role of Kapoor's Career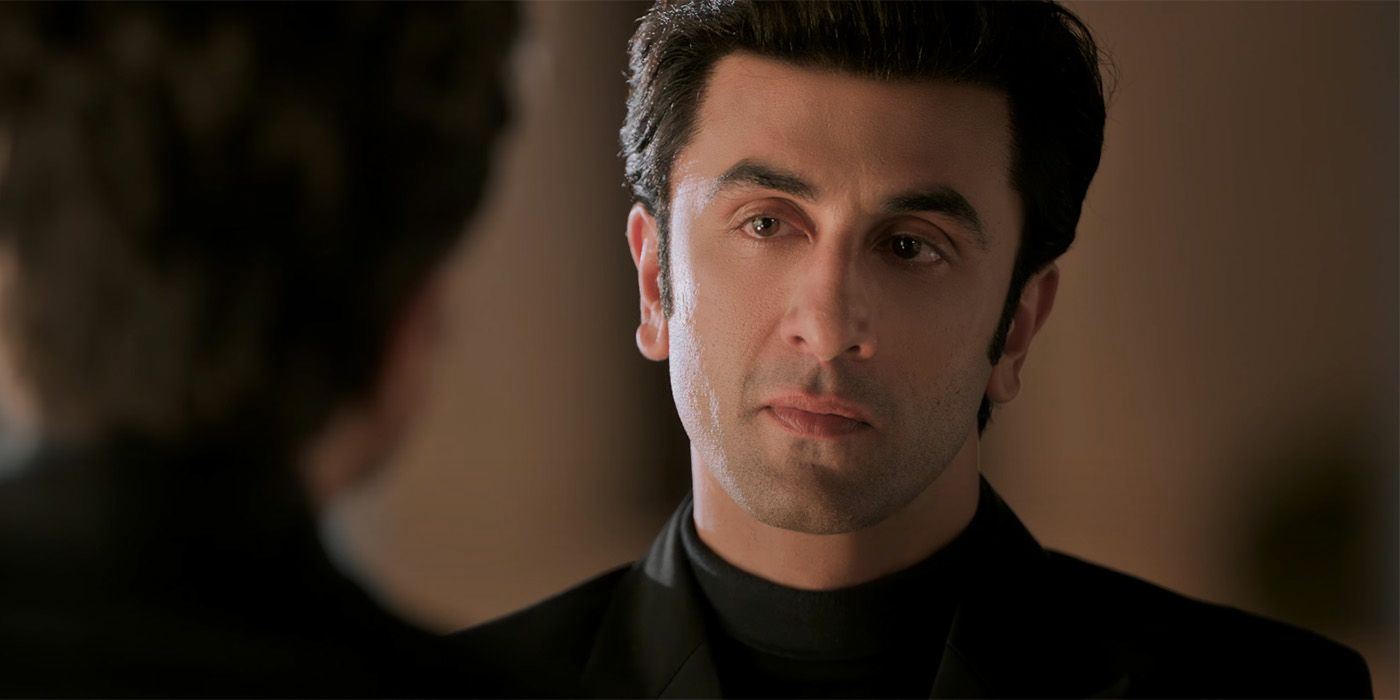 That position has mostly been filled by Kapoor, who belongs to the "First Family of Bollywood" — five generations of actors and filmmakers that have dominated Hindi cinema from its very inception. His cousin is the star Kareena Kapoor Khan, who was most recently seen in Netflix's Jaane Jaan, while Kapoor himself last starred in the romantic drama Tu Jhoothi Main Makkaar, and before that in the superhero adventure Brahmāstra: Part One – Shiva. The unrelated Anil Kapoor, on the other hand, would perhaps be the most well-known member of the cast in the West; he has appeared in hits such as Slumdog Millionaire and Mission: Impossible — Ghost Protocol.
Vanga made his directorial debut with the Telugu-language film Arjun Reddy, which he remade to even greater success in the Hindi language as Kabir Singh, starring Shahid Kapoor. Both films, despite being big box office successes, were criticized for celebrating a kind of toxic masculinity that was common in Indian cinema some decades ago but has since become obsolete. Animal, for better or worse, seems to be a return to familiar ground for Vanga, going by the scenes in which Kapoor's character threatens Gitanjali to not speak ill of his father. The movie will be released in theaters worldwide on December 1. You can watch the trailer here, and stay tuned to Collider for more updates.