The Big Picture
Fellow Travelers is an upcoming limited series set in a politically turbulent America, focusing on a deep romance amidst a thrilling backdrop.
The show follows Hawkins and Tim as they navigate a new relationship while facing intense discrimination against LGBTQ+ couples.
The trailer promises an intense series filled with secret romances and government interference, highlighting the dangers faced by LGBTQ+ individuals during the Vietnam War protests and the AIDS crisis.
It's officially release month for Showtime's forthcoming limited series Fellow Travelers. The eight-episode show takes place during one of the most tumultuous times for the United States, spotlighting a deep romance amidst a political thriller. The series premieres on Friday, October 27 on Showtime and Paramount+ on Showtime. It makes its linear debut on Showtime Sunday, October 29 at 9 p.m. ET/PT. Ahead of the series premiere, Showtime released the official trailer.
Fellow Travelers follows Hawkins Fuller (Matt Bomer), a man who lives a relatively fulfilling life doing behind-the-scenes work in politics. However, upon meeting a young man named Tim Laughlin (Jonathan Bailey), Hawkins' life changes for better and for worse. While he and Tim strike up a new romance, America is going through an especially dark time as LGTBQ+ relationships are met with intense hate and aggression. The series spans four decades, bringing viewers through the lives of Hawkins, Tim, and others as they endure the Vietnam War protests, the AIDS crisis, and more.
The trailer begins as Hawkins is placed under a lie detector test, which at first seems meant only to ensure he's not affiliated with the Communist party. Of course, those questioning him are worried about another "risk to national security," soon leading into questions about Hawkins' personal relationships — including whether he's ever been intimate with another man. Cue flashes of Hawkins and Tim's affair, surrounded by just as must urgency as seeking out communists. However, they aren't the only two highlighted in the trailer, with others pursuing secret romances despite the danger facing them at every turn. The trailer also offers glimpses at the extreme measures — from tailing Hawkins to police raids — the government takes to stop LGTBQ people from living unbothered lives, teasing an intense series to come.
Who Worked on 'Fellow Travelers'?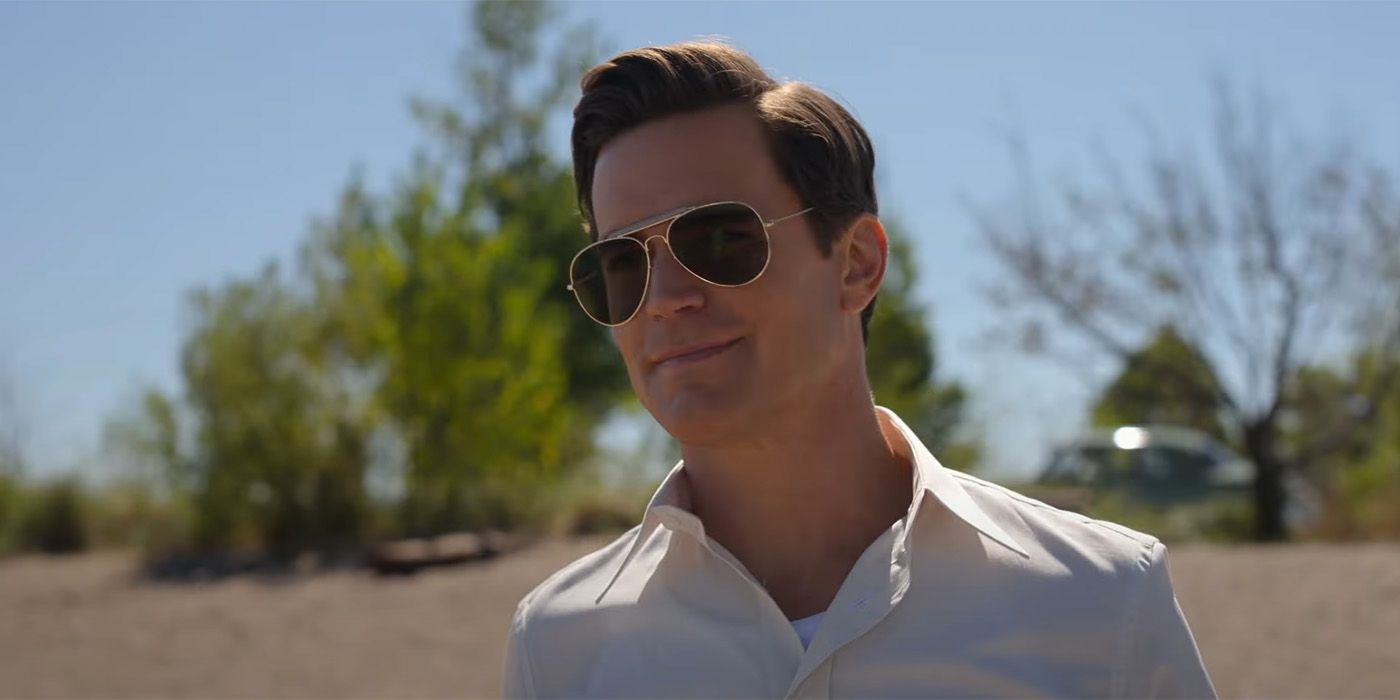 Fellow Travelers is adapted from the Thomas Mollon novel of the same name. The limited series is created and executive produced by Oscar nominee Ron Nyswaner, who previously worked on shows such as Homeland and Ray Donovan. Bomer, Robbie Rogers (My Policeman), and Dee Johnson executive produce the series, with Daniel Minahan (Halston, American Crime Story: Versace) as executive producer and director for the first two episodes. Fremantle and Showtime co-produced. Additional cast includes Jelani Alladin, Allison Williams, and Noah J. Ricketts.
Fellow Travelers premieres Friday, October 27 on Showtime and Paramount+ with Showtime, with a linear premiere on October 29. Watch the new trailer below: