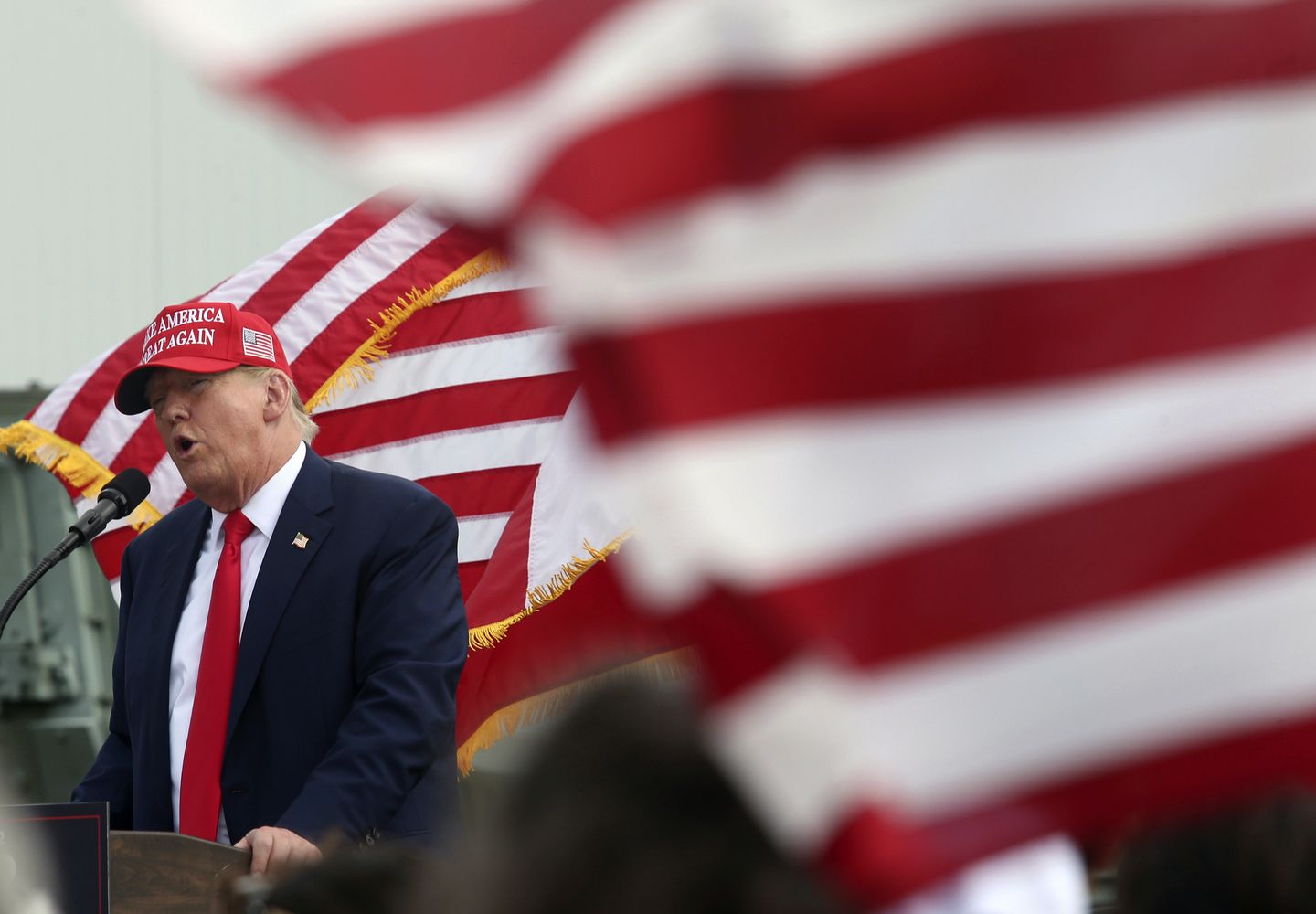 The 2024 Republican nomination race is playing out in a far different way than in 2016 when Donald Trump emerged from a bloated field of presidential contenders.
The field this go-round is winnowing much faster, increasing the likelihood that the race boils down to a two-person contest between Mr. Trump and an alternative.
Tom Rath, a New Hampshire-based GOP strategist, said the shrinking of the field in many ways reflects Mr. Trump's political strength.
---
---
"Trump at that point in the race in 2016 was somewhat untested as a political figure," he said. "There was a tendency to maybe underrate his potential strength, which he proved he had."
The current contest is a much different environment for Mr. Trump.
"He is a known commodity and a favorite to the point of being a prohibitive favorite," Mr. Rather said.
The early winnowing of the field, however, offers a glimmer of hope to Mr. Trump's opponents in the GOP who fear a repeat of 2020 if he is the nominee and believe the party would be better off rallying around a fresh face.
"If Trump is our nominee, this is going to be a referendum on whether Donald Trump should be president or not," said Henry Barbour, a member of the Republican National Committee from Mississippi. "If anyone new is the Republican as the nominee, this will be a referendum on whether Joe Biden should continue to be president or not."
"So it is clear if we want to win the White House, new leadership in the Republican Party is going to be the best way to win," he said.
Eric Levine, a GOP donor who switched his support to former U.S. Ambassador to the U.N. Nikki Haley after Sen. Tim Scott dropped out, said Mr. Trump "cannot win" a general election because of his legal baggage and ties to the Jan. 6 attack on the U.S. Capitol.
"The polls that matter right now are Iowa, New Hampshire and South Carolina, and in those, we see Nikki Haley rising and Donald Trump either plateauing or dipping somewhat and Ron DeSantis flatlining," Mr. Levine said on Fox News. "If we get into a one-on-one competition, Nikki Haley will beat Donald Trump."
Trump campaign spokesman Steven Cheung said that is wishful thinking.
"There is no alternative to President Trump," Mr. Cheung said. "He is the one. He has dominating leads in every single poll and there is nothing any other candidate can do about it."
Around this point in the race eight years ago, Louisiana Gov. Bobby Jindal, following in the footsteps of Gov. Rick Perry of Texas and Scott Walker of Wisconsin, was pulling the plug on his campaign.
Still, there were 14 more contenders.
Mr. Trump and eight others — including former Florida Gov. Jeb Bush, Sen. Ted Cruz of Texas and renowned pediatric neurosurgeon Ben Carson — were set to participate in the fifth prime-time debate in Las Vegas while four more were poised to take part in the so-called "kid's table" debate.
Polls showed Mr. Trump locked in a tightknit battle with Mr. Carson for the top spot in Iowa and with an 11-point lead over Mr. Carson in New Hampshire.
As it stands now in the 2024 race, eight GOP presidential contenders remain.
Half of them — Mr. Trump, Mr. DeSantis, Ms. Haley and biotech entrepreneur Vivek Ramaswamy — have qualified for the third presidential debate that is set to take place on Dec. 6 in Tuscaloosa, Alabama.
Mr. Trump has a 30-point lead in Iowa and New Hampshire, according to the Real Clear Politics average of polls. Mr. Trump is so far ahead in the race that he has skipped the GOP debates and called on the RNC to scrap future debates.
The shrinking field is also attributed to the RNC's new qualification rules for debates. The rules were designed to avoid a repeat of 2016 when the sheer number of candidates — and the limited incentives to leave the race — made for a messy affair.
The qualifications to get onstage get tougher in each successive debate, making it harder for candidates to stick around in the race.
Former Vice President Mike Pence became the first major casualty late last month as he was poised to miss the cut for the second debate.
Sen. Tim Scott of South Carolina did qualify but ended his bid in acknowledgment that his candidacy had fizzled.
To make the stage next month, candidates must garner at least 6% in two approved national polls, or 6% in one poll from two separate early-voting states: Iowa, New Hampshire, Nevada, and South Carolina.
Participants also need to pull in at least 80,000 unique donors, with at least 200 unique donors per state or territory, in 20 or more states.
Former Gov. Chris Christie, who has focused his attention on the first-in-the-nation primary in New Hampshire, says he has cleared the donor threshold but has not met the polling requirements.
Mr. Rath said the biggest difference between 2024 and 2016 could end up being Mr. Trump's legal baggage, and whether a guilty verdict could upend his air of inevitability.
"Something like that, which I don't remember having been part of other races, is the one thing that keeps this race somewhat still in play," he said.