The Big Picture
The fourth installment of the Expendables series, Expend4bles, is performing poorly at the box office both domestically and worldwide.
The movie has only made $13 million domestically after 10 days of release, a significant decrease compared to previous films in the franchise.
Reviews for Expend4bles are also negative, with a low score of 12% on Rotten Tomatoes, suggesting a lackluster action sequel.
No one's laughing along with the Expendables series anymore. But more tellingly, no one's even laughing at it. And that's because barely anybody is showing up for the franchise's recently-released fourth installment, Expend4bles. After 10 days of release, the action film, which was designed as a soft reboot of sorts, is tanking both domestically and worldwide, after a franchise-low opening.
The movie added just $2.5 million at the domestic box office this past weekend, its second, taking its running total to just over $13 million. To put things in context, the third film, which was by no stretch of the imagination a box office smash, grossed more in its opening weekend alone. Expend4bles has generated $23 million from overseas territories, of which nearly $20 million has come from China, for a cumulative global total of $36 million. That's a disappointing result for a movie produced on a reported budget of $100 million. The series began in 2010 as a tongue-in-cheek homage to old-school action movies, and for a while, it seemed like they were onto something. Directed by franchise figurehead Sylvester Stallone, The Expendables emerged as a big hit, grossing over $100 million domestically and over $260 million worldwide. But it quickly became clear that the series' primary audience is overseas.
Released in 2012, The Expendables 2 grossed over $80 million domestically and more than $300 million worldwide. Two years after that, The Expendables 3 concluded its domestic run with just $39 million, but still managed to clear the $200 million mark globally. In addition to the dwindling interest, the third film also had to contend with an illegal leak on piracy website mere weeks before its release.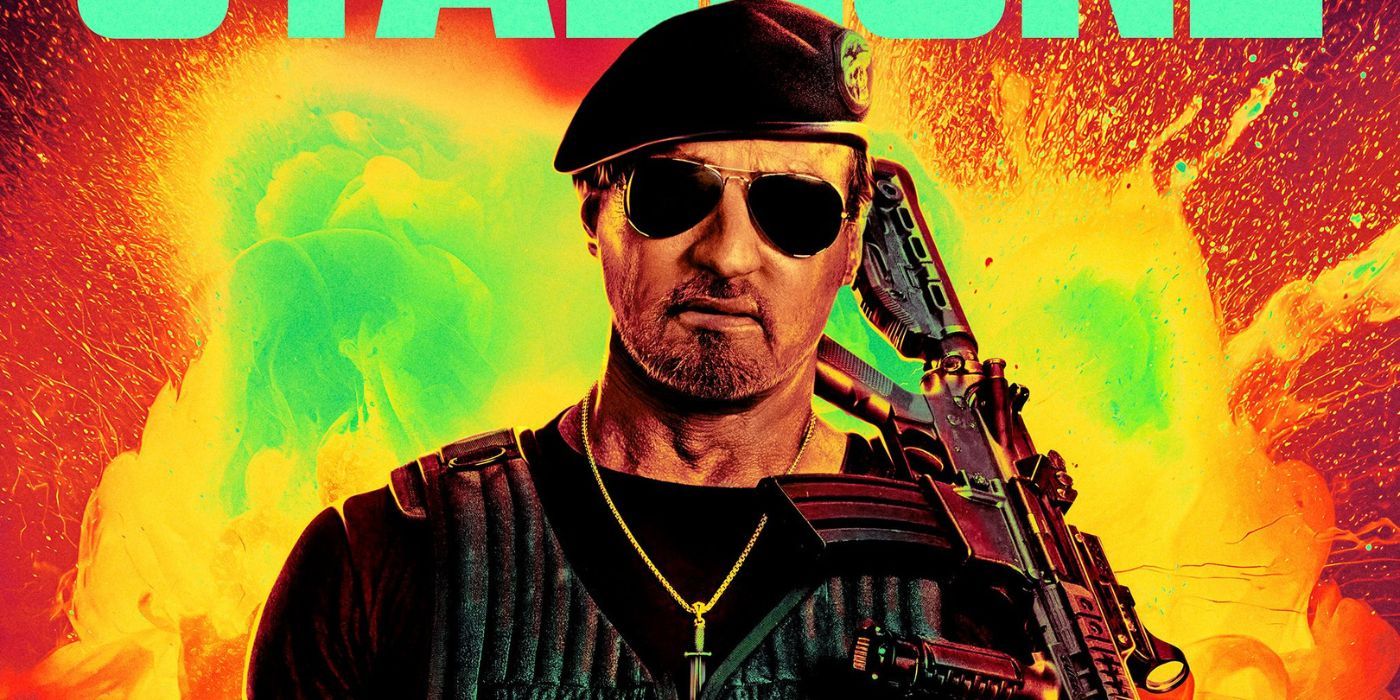 The Series Was Past Its Prime Nearly a Decade Ago
Over the years, the Expendables series has attracted some of the biggest names in action cinema. Everyone from Arnold Schwarzenegger, Bruce Willis, Jet Li, Chuck Norris and Jean-Claude Van Damme have appeared in colorful cameos, while Mickey Rourke, Eric Roberts, Mel Gibson, Kelsey Grammer and Wesley Snipes have filled out supporting parts. Expend4bles was designed as a passing of the baton moment between Stallone and Jason Statham, who was fresh off the success of Meg 2: The Trench. But considering the film's lackluster performance, it looks like Statham might have to dive back into shark-infested waters again.
Reviews for Expend4bles are spelling further doom. The film is currently sitting at a "rotten" 12% score on aggregator Rotten Tomatoes, with Collider's Chase Hutchinson calling it a "dire action sequel." Directed by Scott Waugh, who also had another poorly received action movie out just a couple of months ago, Expend4bles also stars Dolph Lundgren, Randy Couture, Megan Fox, Curtis "50 Cent" Jackson, Iko Uwais, Tony Jaa and Andy Garcia. Stay tuned to Collider for more updates.