The Big Picture
Expend4bles had a modest box office preview, earning $750,000 from screenings. It may not meet expectations for a successful debut.
The film is already lagging behind its predecessor in terms of box office performance, which is not a promising sign for its future success.
Despite potential struggles in the domestic market, the franchise has historically performed well overseas, so international box office numbers are crucial for profitability.
It seems The Expendables are a little rusty after nearly ten years away from the big screen. Expend4bles, the latest entry in the bombastic action franchise, was the only new wide release on Thursday night and managed to score a modest $750,000 from box office previews with showtimes beginning at 6 p.m. at 3,518 locations across the U.S. As it gears up for a proper run starting this weekend, it's expected to rake in $15 to $17 million domestically over its debut.
While it would make Lionsgate happy to see the franchise rebound in the U.S. and pass 2014's The Expendables 3 at $15.8 million, the previews don't portend a bright future ahead for the film which reunites Sylvester Stallone, Dolph Lundgren, and Jason Statham among others. Despite projections, Expend4bles is already lagging behind the third film which pulled in $875,000 from screenings starting even later at 8 p.m. The saving grace is that the domestic box office is hardly the best indicator of success. While The Expendables would put up modest numbers in the U.S. in its prime, the film printed money overseas with The Expendables 3 managing $175.3 million internationally against a paltry $39.3 million domestically. With a $100 million budget, Expend4bles will need to nearly replicate that performance in order to turn a profit.
It seems more likely than not that the fourth film will open to the lowest box office debut of the entire franchise, though that's hardly unexpected considering the long wait between the films and the rollercoaster ride it took to get it to release. Ideas fizzling out, Stallone initially leaving the project altogether, a change in director from the returning Patrick Hughes to Hidden Strike's Scott Waugh, and the COVID-19 pandemic plagued the film over that long wait. With Expend4bles not expected to make a huge splash, it should be another very quiet weekend at the box office after last week's slate including The Nun II, The Equalizer 3, and A Haunting in Venice only pulled $62.8 million total.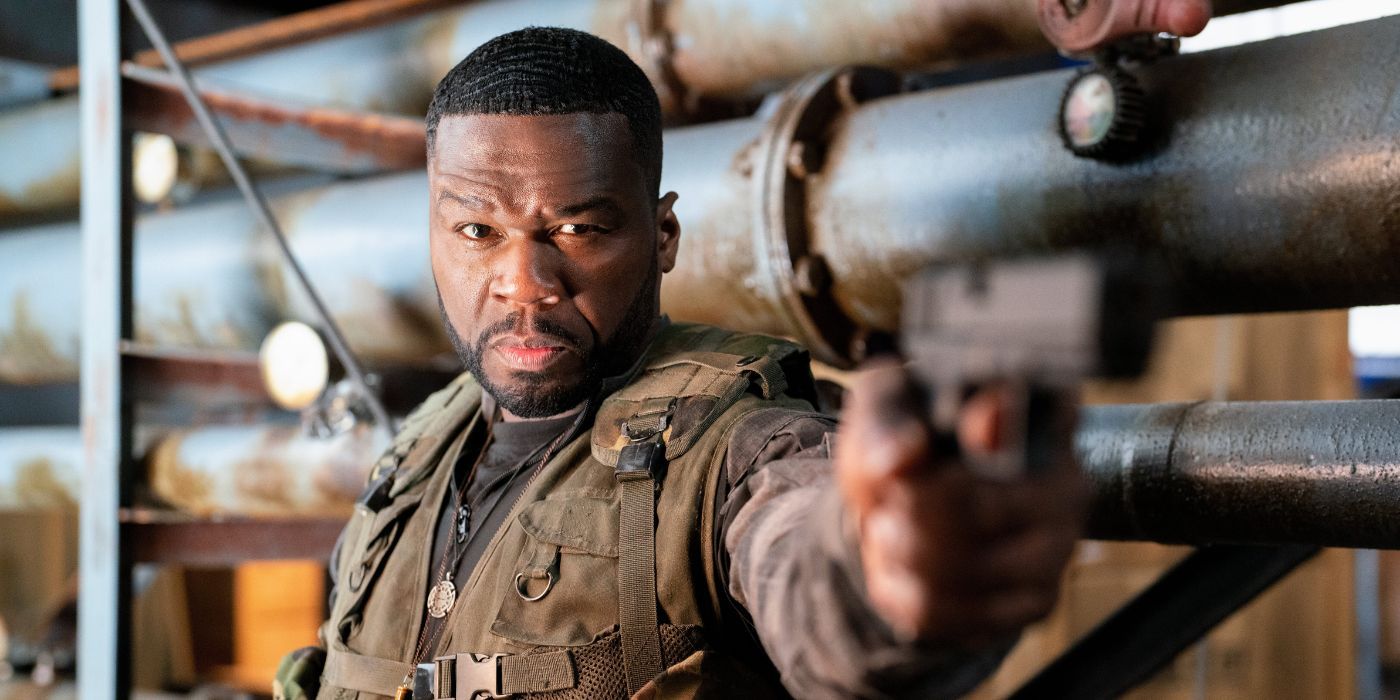 What's in Store for the 'Expend4bles'?
Expend4bles will reunite the elite group of mercenaries for one final mission of vital performance. Tasked with taking down a mysterious arms dealer with a private army, veteran members Barney Ross (Stallone), Lee Christmas (Statham), Gunner Jensen (Lundgren), and Toll Road (Randy Couture) are joined by some new blood including Curtis "50 Cent" Jackson, Megan Fox, Andy Garcia, Jacob Scipio, Levy Tran, Tony Jaa, Sheila Shah, and Eddie Hall in a new mission to send the action franchise out on an emotional note. The screenplay was penned by Max Adams, Kurt Wimmer, and Tad Daggerhart.
So far, the injection of new talent into the franchise hasn't been enough to save Expend4bles. Reviews have been largely negative with a 14% Rotten Tomatoes score from critics. Collider's Chase Hutchinson was also unimpressed with the sendoff, giving Expend4bles a D and saying "The occasional moment of machine gun motorcycle jousting aside, it is a largely dull and dreary experience that never feels like it is ever anything more than a hollow mimicry of far better action works of the past."
Expend4bles is in theaters now. Check out the trailer below.