The Big Picture
Ethan Hawke explains the use of a non-linear structure in Wildcat, highlighting the importance of dreams and imagination in bringing ideas to life.
Hawke wanted to portray Flannery O'Connor in multiple contexts to offer a fuller portrayal of the writer and showcase the various aspects of her personality.
The film aims to create a three-dimensional portrait of O'Connor by exploring the different ways she could be.
Father-daughter duo Ethan and Maya Hawke have officially teamed up, bringing audiences a unique biopic entitled Wildcat. The feature centers on prolific writer Flannery O'Connor as she struggles with self-doubt and finding her footing as an up-and-coming writer who would later become beloved by many. The film premiered at this year's Toronto International Film Festival, where the Hawkes stopped by the Collider TIFF media studio at MARBL to discuss it. During the conversation, Ethan offered insight into how he chose Wildcat's narrative structure.
When speaking with Collider Editor-in-Chief Steve Weintraub, Hawke detailed what prompted him to use a non-linear structure for Wildcat. He explained that, broadly speaking, he was intrigued by the "old, ancient idea that thought leads action. Everything in this room happened first in our heads. It has to be dreamed of before anything exists." Hawke emphasized the idea that dreams and imagination are real and how that connected to Wildcat when Maya first brought up the idea.
"I was like, 'Alright.' I had read a bunch of [O'Connor] when I was younger, but I just spent the summer, and I read her entire works. I started to see her arise from her own writing, and I just could picture this woman, and I thought, 'Wow, she's communicating who she is by her themes and what she's thinking about.' I was like, 'Could you make a movie that did that?'"
Ethan Hawke Wanted to Offer Deeper Context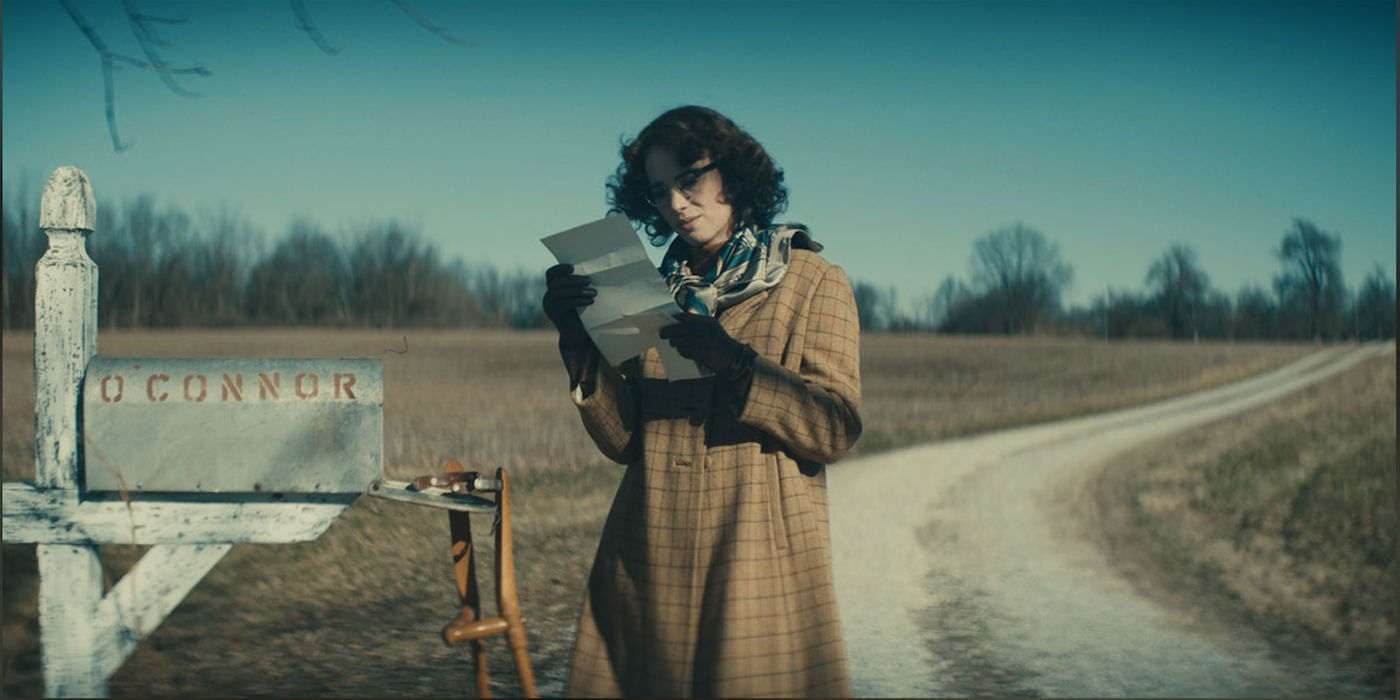 Though Hawke aimed to showcase various themes present in Flannery O'Connor's work, he also wanted to paint as full a portrait as possible, So, rather than have Maya embody a specific version of O'Connor, Ethan wanted to utilize the different facets of an actor to illustrate the various parts of O'Connor that made her who she was. In doing so, he wanted to portray O'Connor in more than one context of her life.
"[H]ow exciting that would be as an actor that we all have different aspects of ourselves. People like to say, 'He's this way,' or, 'She's that way,' or, 'This person's that way…' Well, they are that way in that context, you know? And I thought, 'Wouldn't it be an exciting part to give Maya to play the many different aspects of Flannery O'Connor?' Not just one characterization but to create a three-dimensional portrait of a young woman by showing all the different ways that she could be. And I thought, 'Wow, if that was well executed, that would be a movie worth seeing.'"
Stay tuned to Collider for more coverage out of TIFF 2023. In the meantime, watch the full conversation with Weintraub and the Hawkes below: