The Big Picture
Violence in The Equalizer 3 serves a purpose, flipping the script on the antagonists and making the protagonist the victim.
Robert McCall's brutality reflects his internal struggle with violence and his need for justice after losing everyone.
The violence in the movie is a reflection of Robert's mental state and his journey towards questioning his own morality.
The Equalizer 3 is officially out, marking the end of Antoine Fuqua's movie trilogy. In it, Denzel Washington returns as leading man Robert McCall, a retired government assassin who taps into his skills one more time to protect his friends from the local mafia. Like its predecessors, The Equalizer 3 is rife with violence, but it serves a slightly different purpose this time around. During Collider's IMAX screening and Q&A of the movie, Fuqua broke down how violence operates in The Equalizer 3.
When speaking with Collider Editor-in-Chief Steve Weintraub, Fuqua explained that violence isn't without a purpose in The Equalizer 3, first noting that part of it flips the script on the primary antagonists of the movie: "[T]hey're terrorizing people, right? They're terrorists. That's what they are. And so, what happens when you flip that? What happens when you come home and all your people are dead and your boy's hanging with a corkscrew in his mouth, just the way you threw the old man out the window, right? So now you're the victim, now you're being terrorized."
Fuqua continued by discussing how that approach to violence relates to Robert McCall, who doesn't hold back in his brutality as he dishes out justice. In the beginning of The Equalizer 3, audiences almost immediately see what Robert is capable of, with a trail of bodies leading to his first appearance of the movie. However, it "is all about where he is mentally. So, in the beginning, he's darker, he's mean, he shoots the guy in the ass. He tortures him because he's dealing with his own internal struggle with violence….Robert McCall was on the edge. He's alone now. He has no one else. So, is he killing for himself now, or is he really doing it for the people?"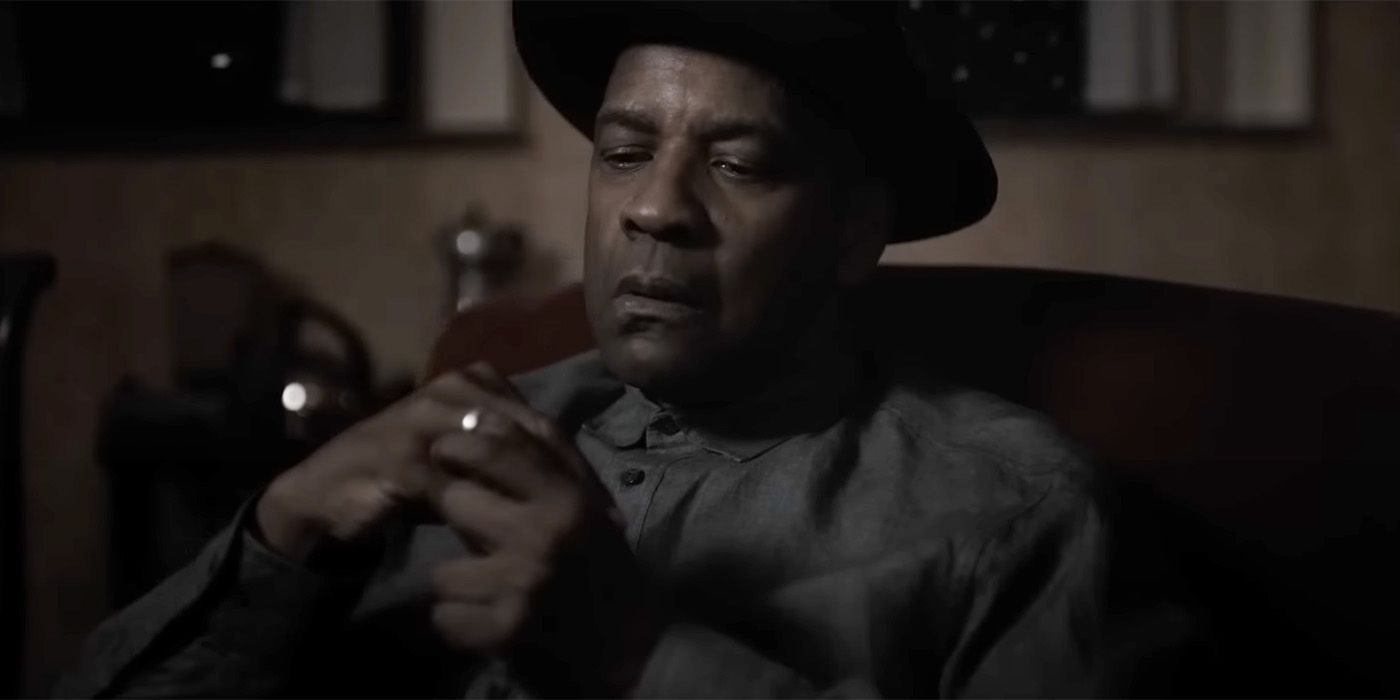 Robert Needed a Wake-Up Call
Soon after the Equalizer 3's opening sequence, Robert begins to reckon with his past, confronting his actions and questioning his own morality. In doing so, Fuqua especially leaned into how violence was more about Robert's mentality in the scene the followed, pointing out how the weight of Robert's actions began to more prominently affect him. Fuqua also shares how Washington's performance help drive it home:
"So, of course, God steps in—we all saw the movie now—and says, 'You need to slow down and rethink what you're doing and what you're doing it for.' So, that violence was about where he was mentally. That's why he puts the gun to his head because he doesn't even like himself anymore. So the violence is all about character, especially with someone like Denzel Washington. Like I said, he's not doing the ballet. He's performing."
The Equalizer 3 is now playing in theaters. For more with Fuqua, watch the full IMAX Q&A below.