The Big Picture
Emma Stone explains the importance of her character, Bella Baxter, in the upcoming movie Poor Things, highlighting the challenges she faces in fitting into society and gaining life experiences as an adult.
Stone's compassionate portrayal of Bella is evident in the featurette, where she discusses how crucial it is for the character to understand how people typically live and grow.
Yorgos Lanthimos, the filmmaker behind Poor Things, reunites with Stone after their successful collaboration on The Favourite, setting the stage for another potentially award-worthy film.
With the release date for Poor Things slowly approaching theaters, Searchlight Pictures has released a new featurette with the main star of the movie explaining the importance of her character to audiences. Emma Stone is ready to portray Bella Baxter, a young woman trapped in an unconventional situation, set to make her learn a thing or two about adulthood while she tries to grow out of the mindset she has when the movie begins. Alongside the description of her character, Stone can be heard speaking over a new collection of footage from the upcoming release.
In the new featurette, Stone can be seen wearing modern clothes, but with her face and her appearing as the ones she wears when playing Bella. The actress then displays plenty of compassion for her character when explaining why it must be hard for her to fit in as a member of society, as well as how experiencing a variety of things for the first time as an adult could be quite different from gaining life experience while growing up. Bella doesn't have an easy journey ahead of her, and Stone knows that the process of the character getting to know how people usually live will be crucial for the plot of the movie.
Based on the 1992 novel of the same name by Alasdair Gray, Poor Things follows Doctor Godwin Baxter (Willem Dafoe), a scientist who gets carried away while performing an experiment, resulting in the creation of Bella. Unlike the popular Frankenstein monster, Bella is completely capable of being intelligent and emotional, but her lack of experiences will place her in a situation where she has to know how the world works from scratch. It's the same lack of experience Duncan Wedderburn (Mark Ruffalo) will be a witness of when running away with the protagonist.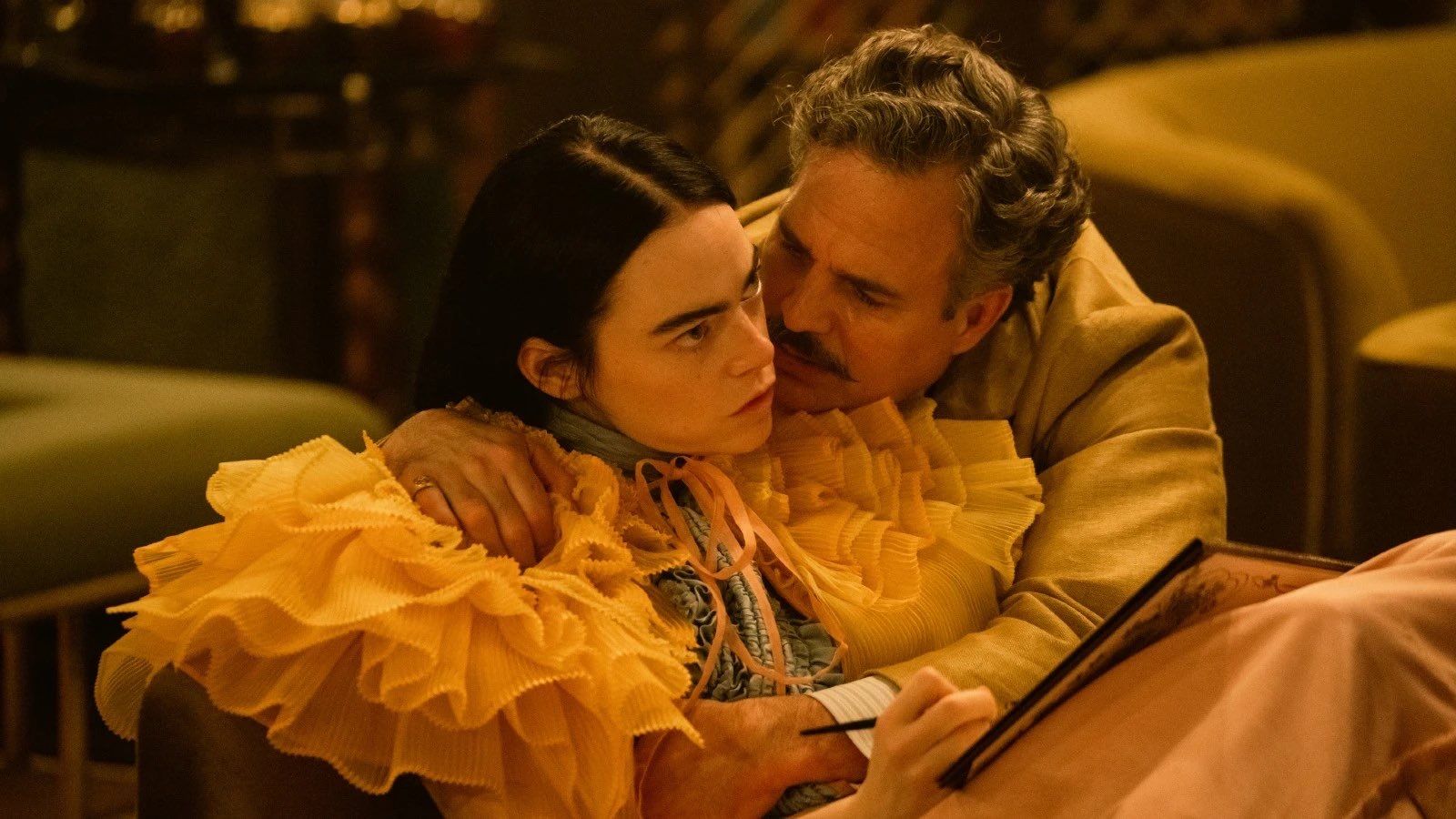 Yorgos Lanthimos is Back
The filmmaker in charge of telling the story of Bella Baxter was Yorgos Lanthimos, with the acclaimed filmmaker working on the adaptation for the past couple of years. Lanthimos and Stone previously worked together on the director's previous project, The Favourite. That comedy featured a love triangle between Queen Anne (Olivia Colman), Lady Sarah Churchill (Rachel Weisz) and Abigail Hill (Stone), in an engaging story about desire, manipulation and love. Stone and Lanthimos' reunion sets the stage for another film that could receive plenty of love during the upcoming awards season, just like their previous collaboration did when it was released.
You can check out the new featurette for Poor Things below, before the movie opens in theaters on January 12: