The Big Picture
Emma Stone's performance in Yorgos Lanthimos' latest film, Poor Things, is receiving high praise and is being hailed as a career-best.
Lanthimos has quietly directed another film starring Stone, set in Greece, which is described as simpler and different from Poor Things.
Poor Things has received universal acclaim from critics and is set to be featured at several film festivals before its December release date.
Emma Stone is garnering a lot of hype and attention for her barnstorming performance in Yorgos Lanthimos' latest film, Poor Things, and it definitely appears that Stone may well have become Lanthimos' muse, with Poor Things marking the third collaboration between the two. However, it won't be the last, as number four is due to come out, and number five may already be in the can, as has just been found out,
In a recent interview with Cineuropa, Lanthimos disclosed that he had quietly directed a new film, marking a return to his homeland, Greece. This yet-to-be-titled project stars Stone as the lead and was shot by Robbie Ryan (who is also familiar to the pair after performing the same role on The Favourite and Poor Things). Lanthimos didn't divulge extensive details about the film, merely mentioning that it is "much simpler and very different from Poor Things because that story needed a particular style."
Lanthimos and Stone have also shot an anthology movie, entitled AND, but that was shot in New Orleans and is a different project altogether. We eagerly await further information about this project, which absolutely appears to harken back to the scope reminiscent of his earlier work like Dogtooth, while Poor Things makes its rounds at fall festivals ahead of a December release.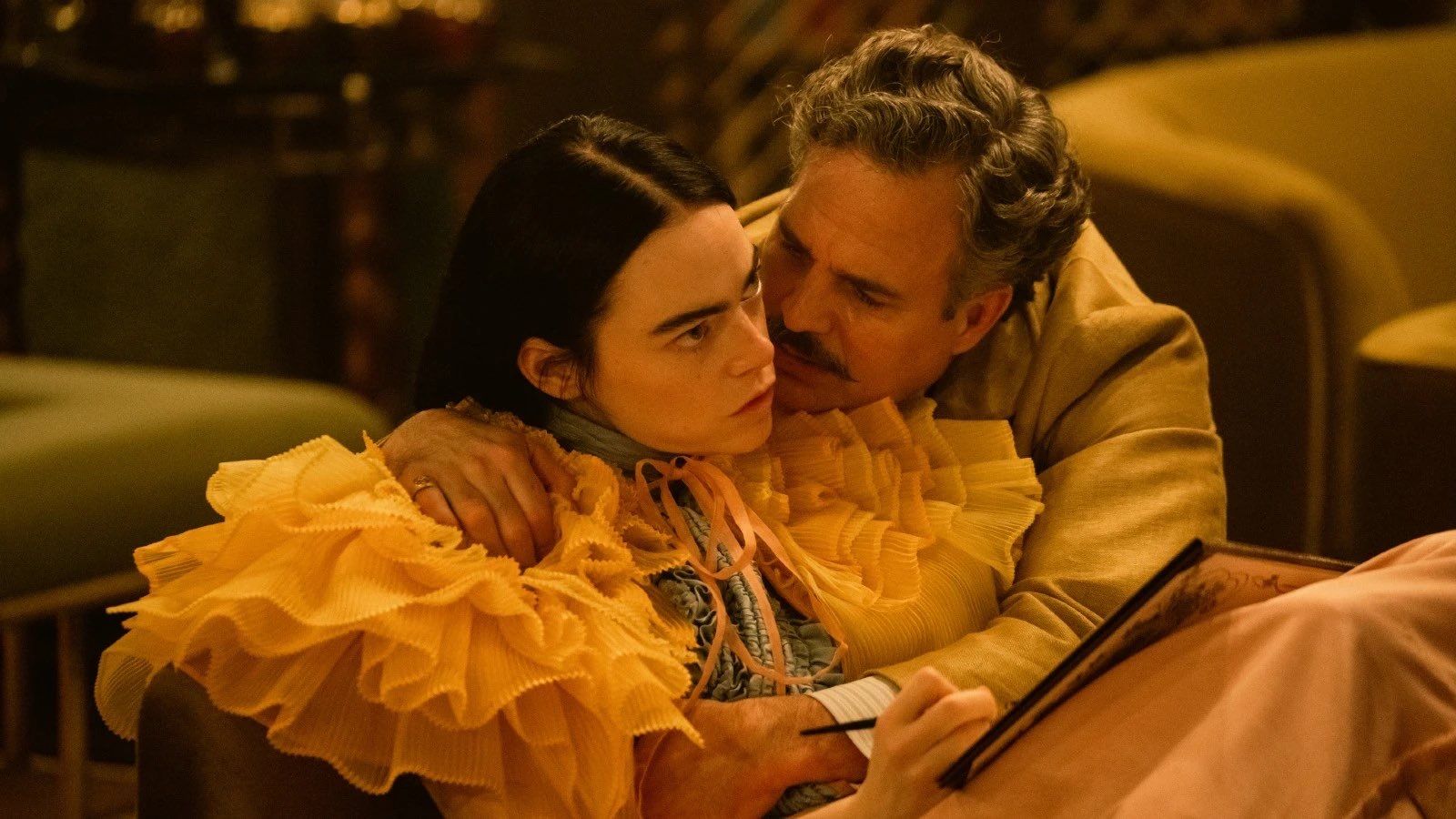 Lanthimos and Stone had already worked together on The Favourite in 2018, which saw Stone nominated for Best Supporting Actress at the Academy Awards, before reuniting to film Bleat, a short film set on a Greek island. AND is due for release some time in 2024, and sees Stone star alongside the likes of Jesse Plemons, Willem Dafoe (who also appears in Poor Things), Margaret Qualley and Hong Chau.
What Can We Expect from 'Poor Things'?
Poor Things made its global debut at the 80th Venice International Film Festival on September 1st. Following this premiere, it is set to be featured at the Telluride Film Festival, the New York Film Festival, and the BFI London Film Festival. The film was initially slated for a September 8, 2023 release but was postponed to its December date due to the 2023 SAG-AFTRA strike.
Poor Things has received universal acclaim from critics, many of whom have heralded it as a career-best performance from Stone, as well as saluting the "outrageous" comedy elements to the story, which follows a young woman from Victorian times who, after being resurrected in haphazard fashion by a demented scientist following her own suicide, flees with a lawyer in a bid to liberate herself sexually and emotionally. In the United States, Searchlight Pictures has scheduled its release for December 8th, 2023.