The Big Picture
Emile Hirsch takes on his creepiest role yet in Walden, playing a court stenographer turned ruthless vigilante seeking justice.
Walden Dean's unassuming appearance hides a vengeful nature as he takes matters into his own hands to bring those responsible for a young boy's death to justice.
Along with Hirsch, the film also stars Shane West and David Keith, and is directed and written by Mick Davis. Catch Walden in theaters on November 10.
Emile Hirsch (Into the Wild) is a court stenographer by day and a brutal vigilante by night in a trailer for Mick Davis' upcoming thriller, Walden. A seemingly everyday citizen who finds himself simply fed up with the judicial process, Walden Dean (Hirsch) works inside the courthouse all day, watching as the law fails to protect the people who need it the most. After discovering that he's been stricken with a terminal illness, Walden takes matters into his own hands and sets out to right the wrongs as he sees fit. In an exclusive to Collider trailer, audiences can catch the first look at Hirsch in his creepiest role yet as he walks the fine line between justice and morality.
Leaning into his small stature and soft-spokenness, Walden Dean is an unassuming man in a suit and bowtie as he seamlessly blends into the courtroom as a stenographer. While the judge, jury, attorneys, and accused make their presence known, Walden does the exact opposite, staying as quiet as a church mouse day in and day out. When a young boy is found choked to death, with the justice system unable to come up with the proof necessary to put the suspect behind bars, Walden sheds his gentle demeanor and swears vengeance on those he believes to be accountable. As the case unfolds, it's revealed that this one-off killing may be much more and, in fact, tied to a string of unsolved serial murders from over the last decade. Becoming the face of brutality and vengeance, Walden does everything in his power to bring those he sees responsible to his terms of justice.
Along with Hirsch, Walden also stars Shane West (A Walk to Remember), David Keith (An Officer and a Gentleman), Tania Raymonde (Goliath), Kelli Garner (Lars and the Real Girl), Steve Coulter (Oppenheimer), Luke Davis (How to Ruin the Holidays), and Sunny Mabrey (Hillbilly Elegy). Along with directing, Davis (who's known for helming 2004's Modigliani and 2020's My Dad's Christmas Date) also penned the script for the Uncork'd Entertainment thriller.
Emile Hirsch's Big Year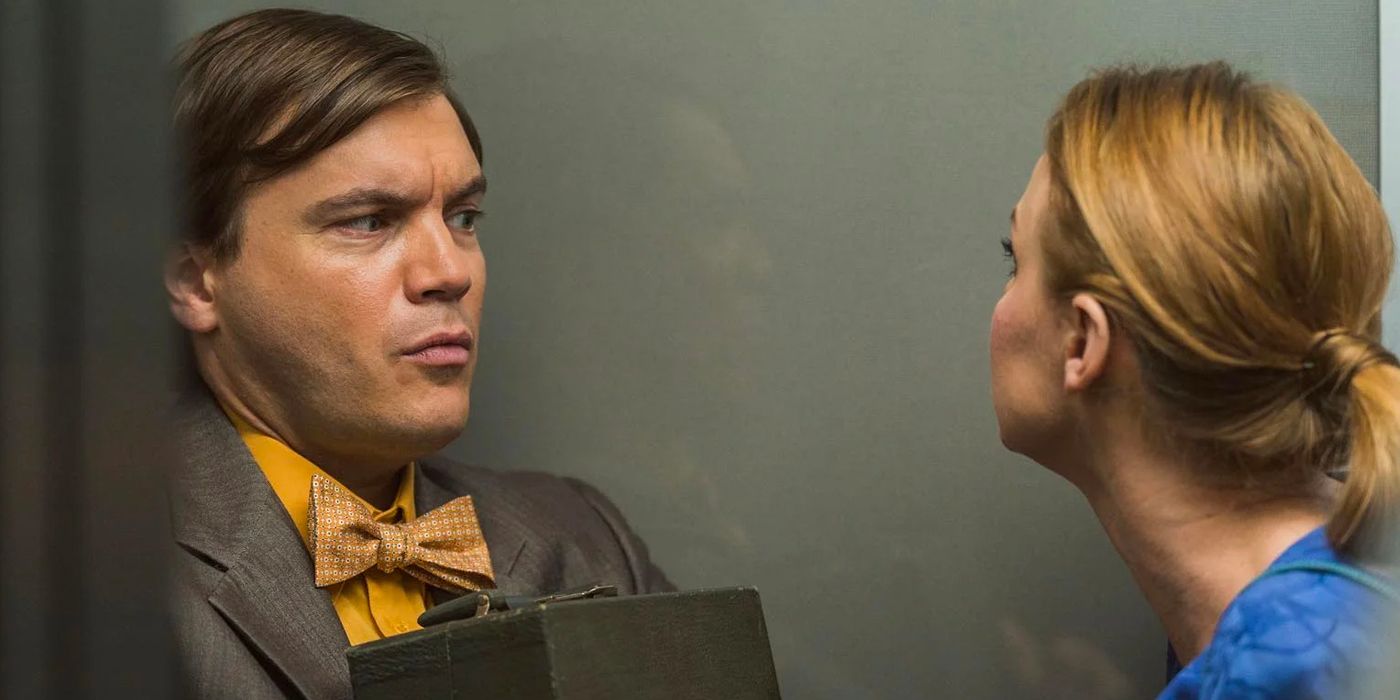 Along with Walden, fans of the Screen Actors Guild-nominated actor will soon spot Hirsch in a slew of other projects. Included in the lineup are K. Asher Levin's comedy mystery Helen's Dead, the historical Pretty Boy Floyd crime drama Good Side of a Bad Man, and Sean McNamara's historical WWII drama, Bau, Artist at War.
You can check out the trailer for Walden below and catch it during its limited theatrical run on November 10 or from the comfort of your own home when it arrives on demand and digital on December 12.