The Big Picture
After a long wait, Eli Roth's Thanksgiving is finally ready for release, and a new poster has been unveiled, showcasing a mysterious killer with a Thanksgiving twist.
Set in a town that takes Thanksgiving seriously, this slasher film introduces an uninvited guest who will ruin the holiday festivities for the townsfolk.
While fans are eagerly anticipating Roth's return to fiction, the delay was due to rights issues and the pandemic, but the director promises a gore-filled, bonkers movie that will shock and surprise audiences.
It might have taken well over a decade, but Eli Roth is finally getting closer to the release of his next project, Thanksgiving, and a new poster has been released via Sony Pictures. Ahead of its blood soaked premiere in November this year, the new image serves as yet another look at a mysterious Thanksgiving-inspired killer who won't let anyone enjoy the holidays.
Thanksgiving is that time of the year when we gather around to celebrate what we are grateful for as the year draws to a close. It would seem even a serial killer is inspired to be thankful as well. The poster shows a masked fellow adorned with a top hat, a pilgrim of this titular holiday – he is armed with an axe slung on his shoulder. This dangerous antagonist stands unperturbed on a street in Plymouth, Massachusetts with a banner overhead which reads: "Happy Thanksgiving." However, if holiday-themed horror stories are a decent pointer, there will be nothing happy about this year's thanksgiving for the townsfolk.
Roth's upcoming slasher is set in a town that takes Thanksgiving very seriously, however, while the townsfolk prepare for the festivities there is an uninvited guest in their midst. Roth's return to the world of fiction after his work on Fin is highly anticipated, and it would be interesting to dive into the motivations behind his latest antagonist.
'Thanksgiving' Will Serve Up Just Enough Gore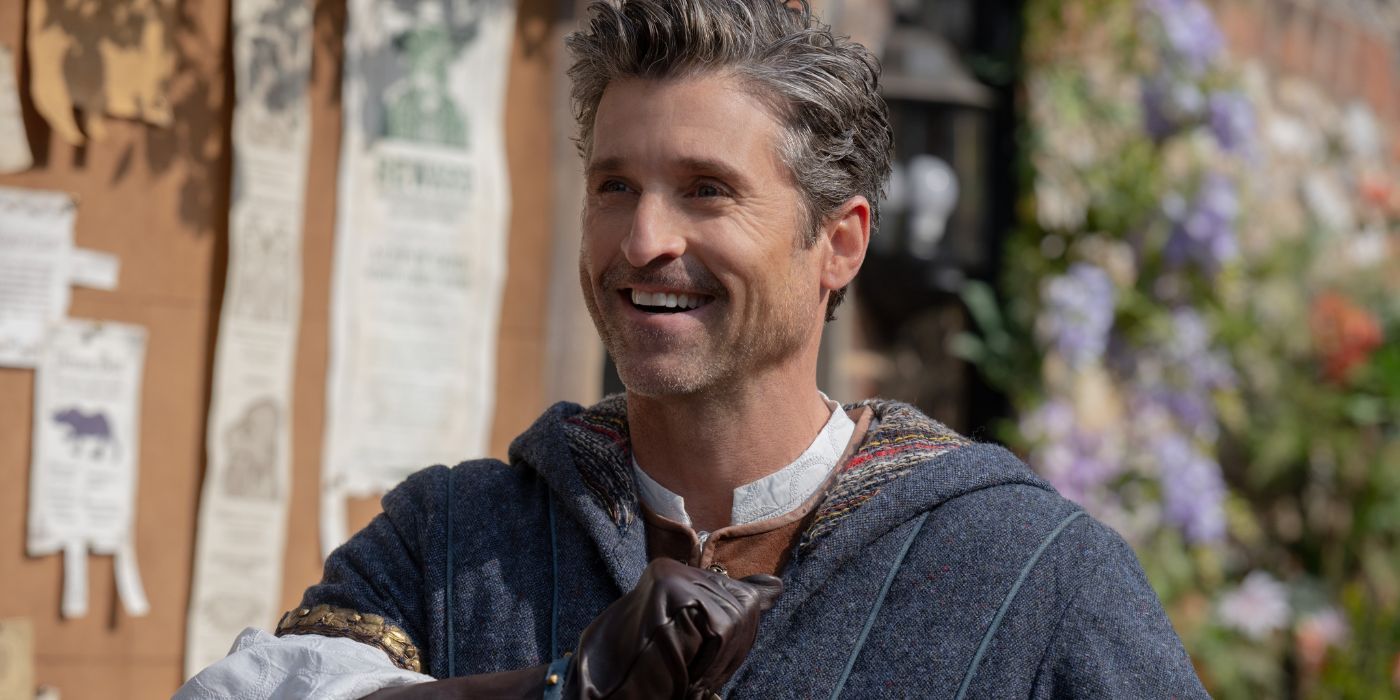 It might have sat in the oven for fifteen years, but it's finally coming out for the feast. Roth's Thanksgiving has been a long time in the making. After a fake trailer first appeared in Grindhouse in 2010, Roth went on to announce the movie would be happening. However, birthing the horror slasher has taken quite a while to arrive in theaters. When we asked for reasons behind the delay, Roth explained, "We tried to do it. There were rights issues, and then the pandemic hit. We thought we had. Also, we were trying to get the script right." Given its links to Grindhouse, Roth was questioned on just how much gore audiences can expect. To this the horror aficionado answered:
"I wouldn't say it's as far as Terrifier 2. It's much more in the Cabin Fever and Hostel vein, where it's an R-rated movie that's being released in movie theaters by a mainstream studio, but it's still totally bonkers. I want everyone screaming and going, 'Oh, my God, I can't believe they did that.' It's that kind of movie, but it's also not gonna be in the way you'd expect. You want to outdo what you did in the fake trailer, but hit people in ways that they don't see coming. That's the trick."
The upcoming movie will star Patrick Dempsey, Milo Manheim, Addison Rae, Rick Hoffman, Gina Gershon, and more. You can check out the new poster and official synopsis for Thanksgiving below: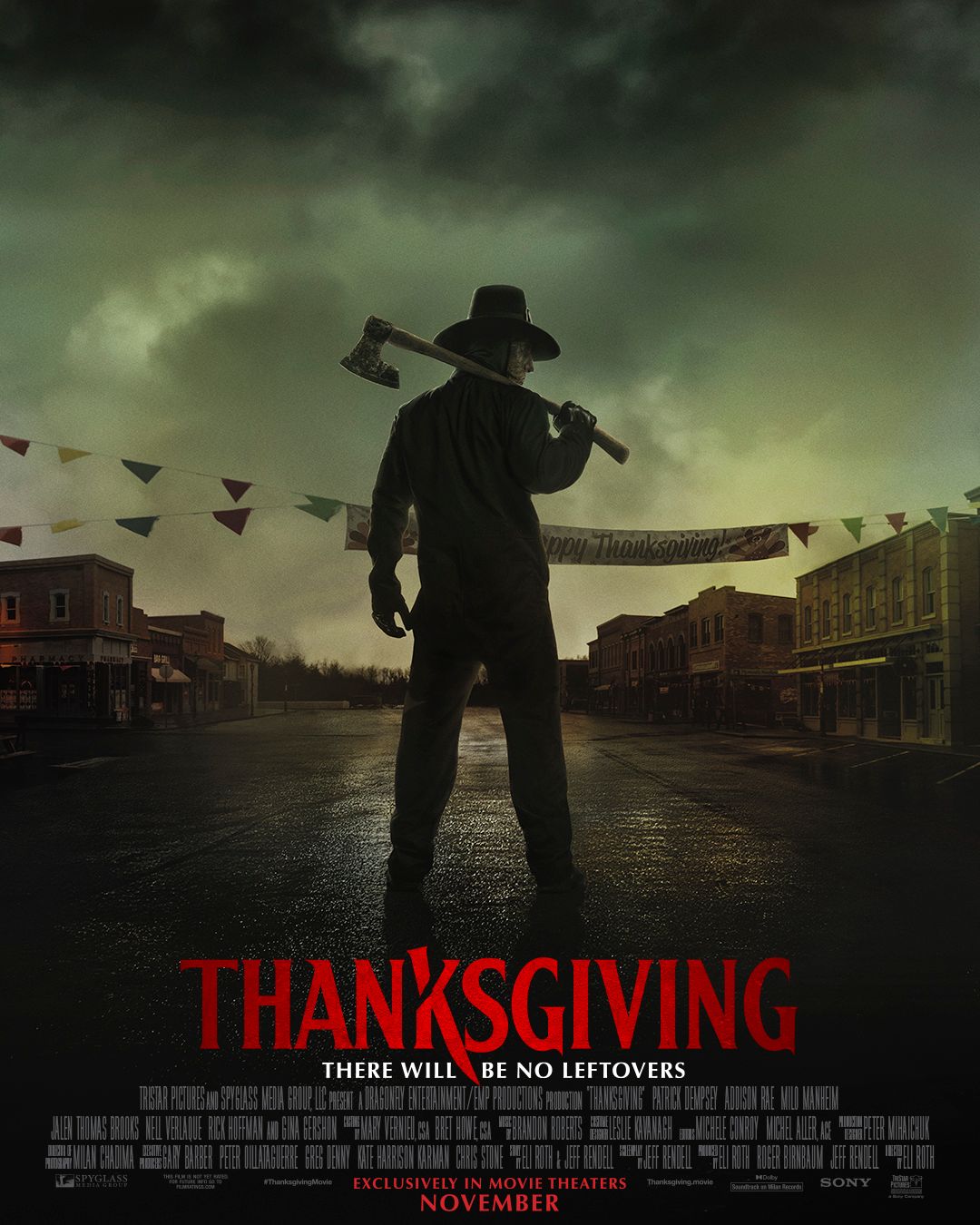 After a Black Friday riot ends in tragedy, a mysterious Thanksgiving-inspired killer terrorizes Plymouth, Massachusetts – the birthplace of the infamous holiday