The Big Picture
Disney-Pixar's Elemental has defied expectations and become a box office hit, grossing over $478 million worldwide despite a weak debut.
The film has outperformed projections and surpassed other recent Pixar releases, ranking 17th on the all-time list.
While not reaching the heights of The Super Mario Bros. Movie, Elemental has surpassed Spider-Man: Across the Spider-Verse in international territories.
It just goes to show how underserved young audiences are when a movie that delivered what was widely considered to be a weak debut has now emerged as a bona fide box office hit. Disney-Pixar's Elemental registered yet another strong hold at the global box office this weekend, taking its cumulative total to an excellent $478 million. Although the film was produced on an admittedly hefty reported budget of $200 million, it has more than doubled this figure at the worldwide box office.
Elemental famously delivered one of the worst openings in Pixar history back in June, but has managed to not only stay afloat at the box office, but actually over-perform. With $153 million domestically and $325 million from overseas markets, the animated hit has grossed way more than it was projected to after that lackluster opening. Elemental was premiered at this year's Cannes Film Festival by Disney, alongside Indiana Jones and the Dial of Destiny, signaling how confident the studio was in both films.
While Indiana Jones 5 failed to make a comeback after its soft opening, Elemental crossed the $100 million mark in its fourth weekend, and the $150 million mark in its ninth weekend of release. Globally, it ranks as the ninth-biggest film of the year so far, behind Mission: Impossible — Dead Reckoning Part One ($553 million) and ahead of Ant-Man and the Wasp: Quantumania ($463 million). Its biggest international territories are South Korea ($52 million), France ($21.5 million), the U.K. ($21.2 million), Mexico ($20 million) and Brazil ($15 million).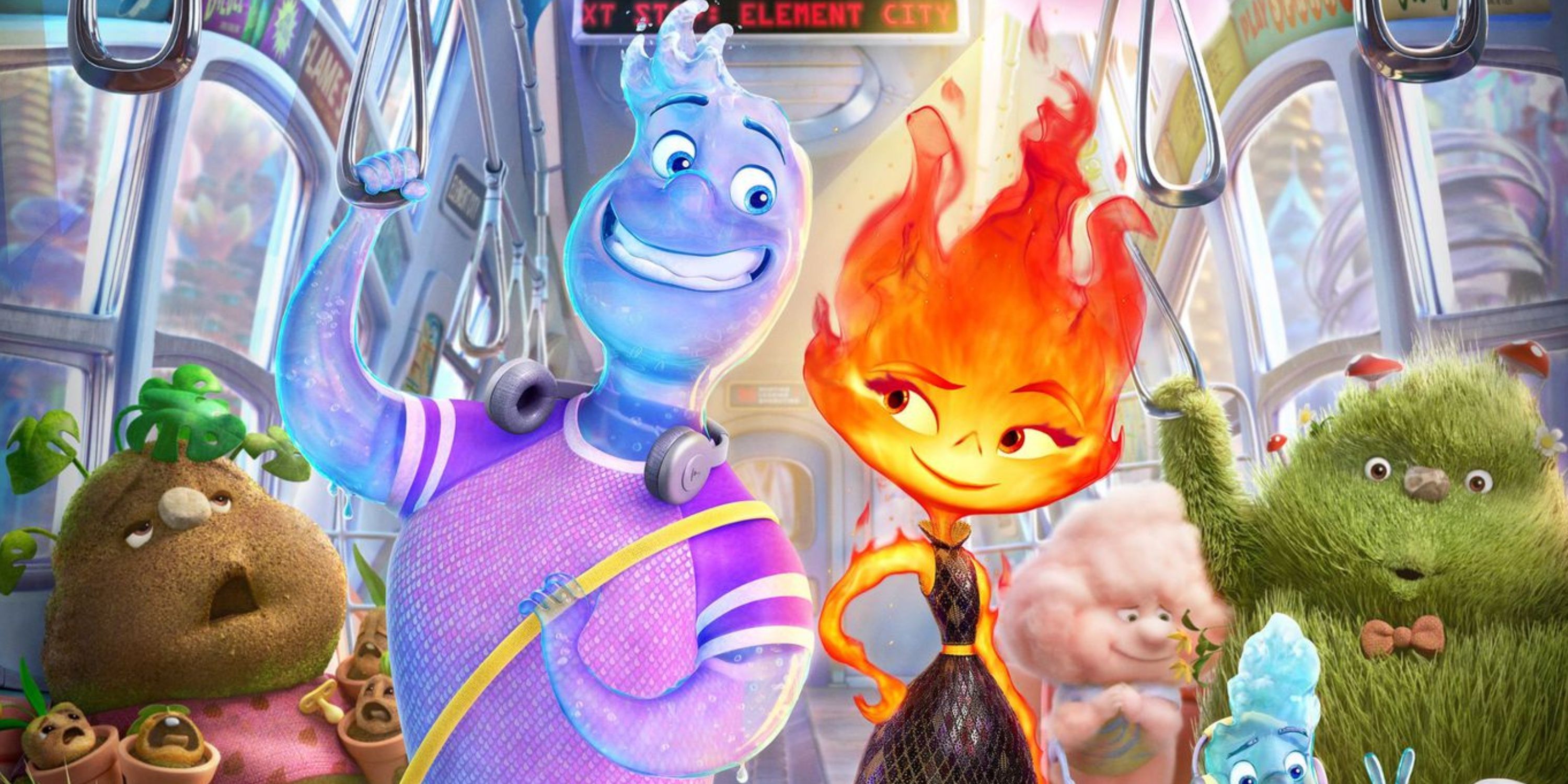 How Does the Movie Compare to Other Pixar Hits?
Of course, Elemental's box office performance pales in comparison to the year's biggest animated hit — The Super Mario Bros. Movie, which made $574 million domestically and $1.35 billion worldwide. But here's a fun fact, the Pixar hit has actually outperformed Sony's Spider-Man: Across the Spider-Verse in international territories, grossing $325 million as compared to the superhero blockbuster's $307 million.
As compared to other Pixar releases, Elemental stands at the 17th spot on the all time list, ahead of Cars ($461 million), Cars 3 ($383 million), Toy Story ($365 million), and also some of the production company's more recent flops — Lightyear ($218 million) and Onward ($133 million), not to mention pandemic-era releases Soul, Luca and Turning Red. Pixar's biggest-ever hit remains Incredibles 2 ($1.2 billion), followed by Toy Story 4 and Toy Story 3, both of which made a little over $1 billion worldwide. Directed by Peter Sohn, Elemental features the voice talents of Leah Lewis, Mamoudou Athie, Ronnie del Carmen, Shila Ommi, Wendi McLendon-Covey, and Catherine O'Hara.