The Big Picture
Dumb Money tells the story of Keith "Roaring Kitty" Gill, who turned everyday people into millionaires and sparked a revolution against Wall Street.
The film highlights how social media and Gill's relatability sparked a short squeeze that shook the financial world.
Dumb Money aims to make viewers feel outraged at a system that works against them and showcases the collision between everyday investors and hedge fund managers.
At the heart of Craig Gillespie's new economy-centric comedy Dumb Money is the story of the likable Keith "Roaring Kitty" Gill. The YouTube and Reddit investing personality built up a community of followers who headed his advice to invest in GameStop, sparking a movement that caused hedge fund managers to lose billions. He turned everyday people into millionaires and created a way for the little guy to fight back against the seemingly untouchable. Collider can share a new featurette from the film that highlights the community aspect of the film and how it led to a revolution against Wall Street.
The video highlights how social media, combined with Gill's status as an everyman who's simply investing in a stock he likes, sparked the short squeeze of the century. His infectious energy spread to other amateur investors who would pass the message on to others, creating a nightmare scenario for those at the top. People listen to Gill in their cars and even take to the streets to celebrate not just his advice, but his catchphrases and demeanor that America Ferrera says make him relatable. Paul Dano, who plays Gill, calls it a story that everyone can get behind because it makes the uber-rich seem vulnerable and Wall Street feel accessible.
On top of making people laugh, Dumb Money wants its viewers to feel outraged toward a system that actively works against them. Gillespie said as such in an interview with Steve Weintraub after the film's Toronto International Film Festival debut where he highlighted the joys of Gill's underdog win contrasted with the attempts by everything from Robinhood to Congress to bail out the billionaires. "Then when it happens—Wall Street bets getting shut down, Robinhood doing the freeze on the buy option, the outrage and the frustration from the community and the anger, and the fallout of that, and then the congressional hearing—I wanted to capture all of that," he said." I really want to take the audience on this ride and be left with that outrage at the end, like that frustration of feeling like there's a system that's rigged against them, this disparity of wealth that's going on in our country, and wanting to be heard."
'Dumb Money' Tells Two Sides of the Same Meme Stock Story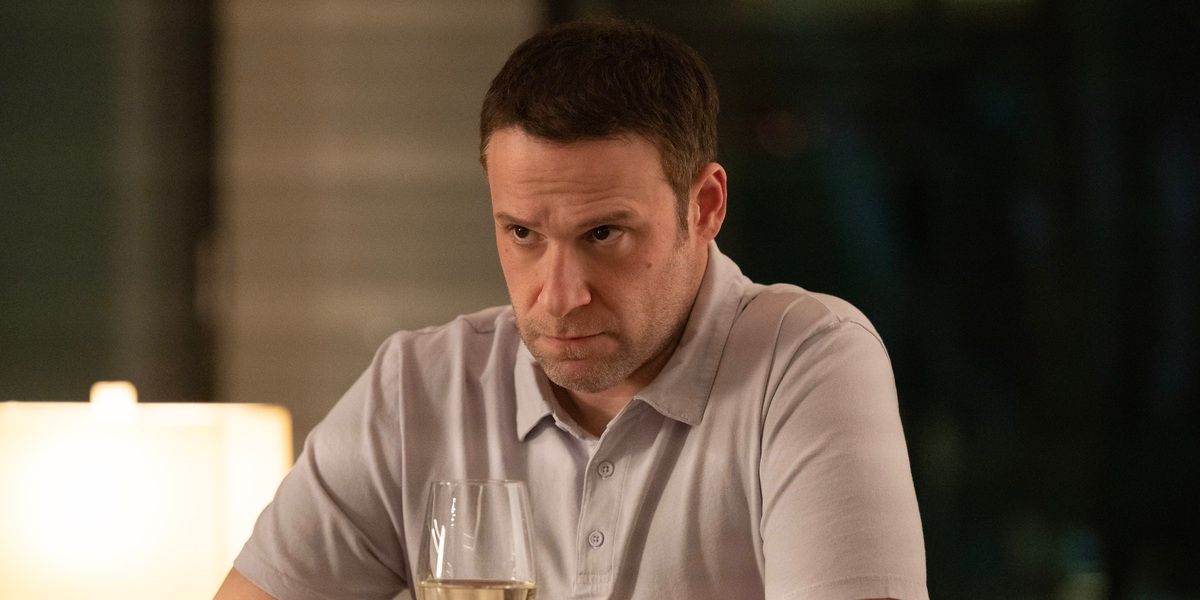 Gill played a reluctant hero for everyday people and ended the GameStop stock debacle as the target of investigations and a congressional hearing, but his story is only one side of the financial revolution. On the other side are the hedge fund managers like Melvin Capital CEO Gabe Plotkin, played by Seth Rogen, who bled billions amid the meme stock short squeeze. Dumb Money explores both factions along with how their worlds collide during a bonkers Wall Street shakeup that might never happen again on such a scale.
Based on Ben Mezrich's book The Antisocial Network, Dumb Money has earned plenty of praise so far along with comparisons to films of a similar nature like the book's namesake The Social Network and The Big Short. Collider's Ross Bonaime gave the film a B, praising Gillespie's direction and the writing of Lauren Schuker Blum and Rebecca Angelo for building on the films that preceded it. The dream cast has also been a source of praise, featuring Dano, Rogen, and Ferrera alongside Vincent D'Onofrio, Nick Offerman, Pete Davidson, Anthony Ramos, Sebastian Stan, Shailene Woodley, Myha'la Herrold, Rushi Kota, and Talia Ryder.
Dumb Money is already in select theaters, but it'll enjoy a moderate release this week on September 29 before a wide release on October 6. Check out the exclusive featurette below.