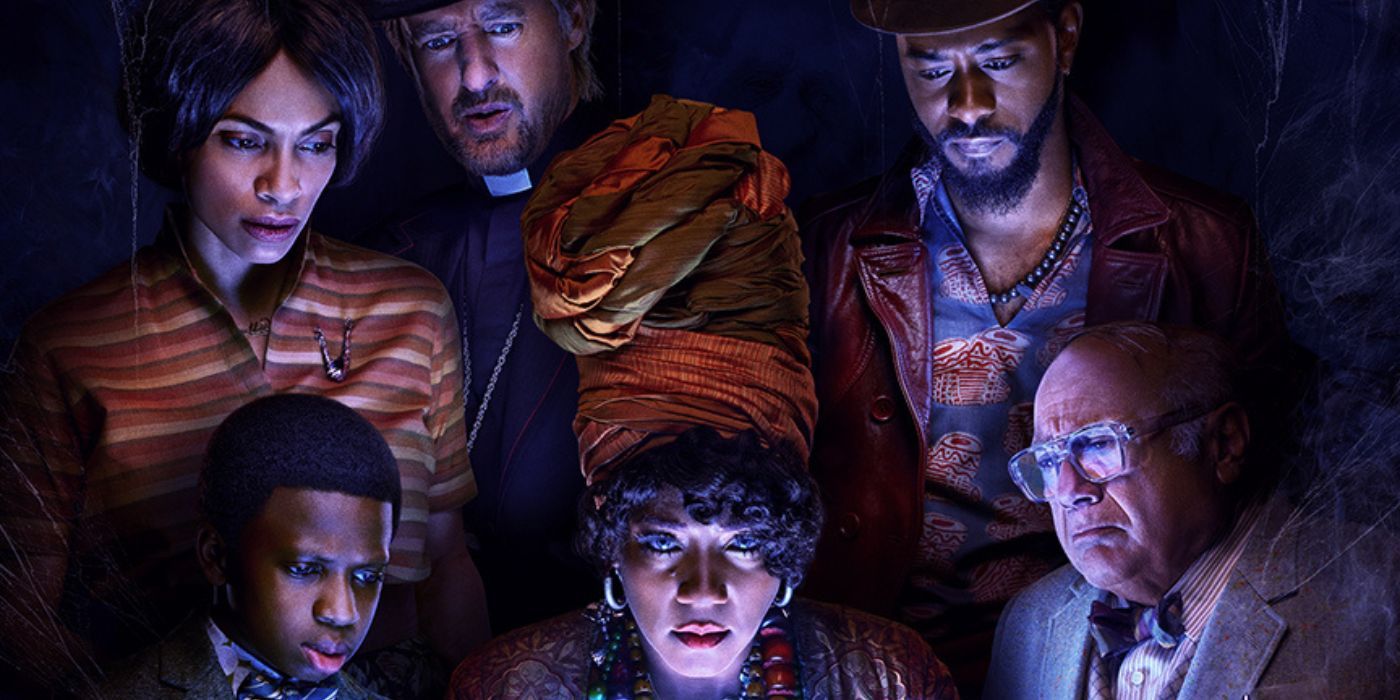 The Big Picture
Disney's Haunted Mansion is coming to digital and physical formats in October, just in time for Halloween.
Collectors will have various options for the physical release, including limited edition SteelBook versions and retailer-exclusive editions.
The physical editions will come with bonus features, including featurettes, deleted scenes, and a gag reel.
Disney's Haunted Mansion is spooking its way to digital and physical formats this October, just in time for Halloween. While the October 4 digital and streaming release date was previously revealed, Collider is excited to exclusively debut the physical release date, as well as the various DVD box art. Beginning October 17, audiences can bring home Haunted Mansion on DVD, Blu-ray, and 4K Ultra HD, with different collector's versions available at major retailers online and in stores.
Viewers aiming to bulk up their DVD collection will have plenty of options once Haunted Mansion releases on physical formats. SteelBook collectors can buy the limited edition version from Best Buy, which will be a 4K UHD, Blu-ray, and digital code combo pack. The Walmart exclusive collector's edition will come with the same three inclusions and also comes with a limited edition enamel pin. Non-retailer exclusive options will be 4K UHD, Blu-ray, and digital combo packs in standard packaging or Blu-ray, DVD, and digital combo packs in standard packaging.
Haunted Mansion is based on the beloved amusement park ride of the same name. It primarily follows Gabbie (Rosario Dawson), a single mother who quickly learns that she and her son aren't the only ones residing at their home — they're just the only living ones. So, Gabbie enlists the help of a band of paranormal experts to exorcise her home and restore her and her son's domestic peace once more. The movie was written by Katie Dippold and directed by Justin Simien. It was produced by Dan Lin and Jonathan Eirich, with Nick Reynolds and Tom Peitzman as executive producers. Along with Dawson, Haunted Mansion features a star-studded cast that includes LaKeith Stanfield, Owen Wilson, Danny DeVito, Tiffany Haddish, Jamie Lee Curtis, Dan Levy, and Jared Leto.
Take a Peek Into the Crystal Ball With 'Haunted Mansion' Bonus Features
The physical editions of Haunted Mansion aren't just visually pleasing additions to collections. They will also come with a handful of bonus features, which vary by product and retailer. First up are two different featurettes. One, entitled "Making Haunted Mansion," features interviews from the cast and crew of the movie as they delve into the more technical aspects of the movie from the technology utilized, inspiration pulled from the ride, and more. The second featurette, "999 Happy Haunts," lays out several Easter eggs hidden throughout the movie. Additionally, there are eight deleted scenes, as well as a gag reel.
Haunted Mansion heads to digital and streaming on October 4, with physical releases on October 12.