The Big Picture
Disney's upcoming film Wish is a tribute to the Walt Disney Company's centenary year, showcasing classic fairytale elements.
Jennifer Lee, Disney's Creative Chief Officer, is open to suggestions from outside parties for new animated projects.
Lee expressed enthusiasm for the idea of a Tron animated movie and plans to discuss it with Disney Animation directors during their monthly lunches.
Disney's Creative Chief Officer Jennifer Lee sits at the head of the table when it comes to the House of Mouse's animated division, meaning she holds all the cards when it comes to the projects that Disney will move forward with. The next film on the slate for Disney is Wish, which is a very special film for a particular reason—the film was commissioned as a celebration of the Walt Disney Company's centenary year, marking 100 years since the legendary pair of Walt Disney and his brother Roy Disney.
Wish operates as a classic Disney fairytale, which stars Ariana DeBose as Asha, a 17-year-old girl who, in timeless Disney fashion, wishes upon a star to save her kingdom from darkness. It's a classic fairytale in the mold of the company's finest, and a fitting tribute to one hundred years of storytelling. However, Lee is also open to suggestions from outside parties when it comes to other ideas for the animated division.
Speaking with Collider's Christina Radish, to promote the launch of Wish, Lee was asked on behalf of Collider's Editor-in-Chief Steve Weintraub if there was any potential update she could offer on the progress of a hypothetical Tron animated movie, and Lee was enthusiastic about its prospects. Lee revealed that she, along with all the directors on Disney Animation's roster, have monthly lunches where they shoot the breeze and exchange ideas, and confirmed she would bring up Tron as a potential prospect, and would offer it to any director keen to make it a reality.
"You know, here's what you can say back to him, that I will promise to do at my next directors' lunch. Once a month, I just have lunch with all the directors together, and I'm gonna say, "There has been a request. Is there anyone here, who has been dreaming of that to happen?" We're filmmaker driven, so then I can blame them, if it doesn't happen. No, I'm teasing. Just tell him that I'm gonna write that down and bring that to them. Unfairly, I haven't done that yet, so I will. I love that."
What Else is Going On With 'Tron'?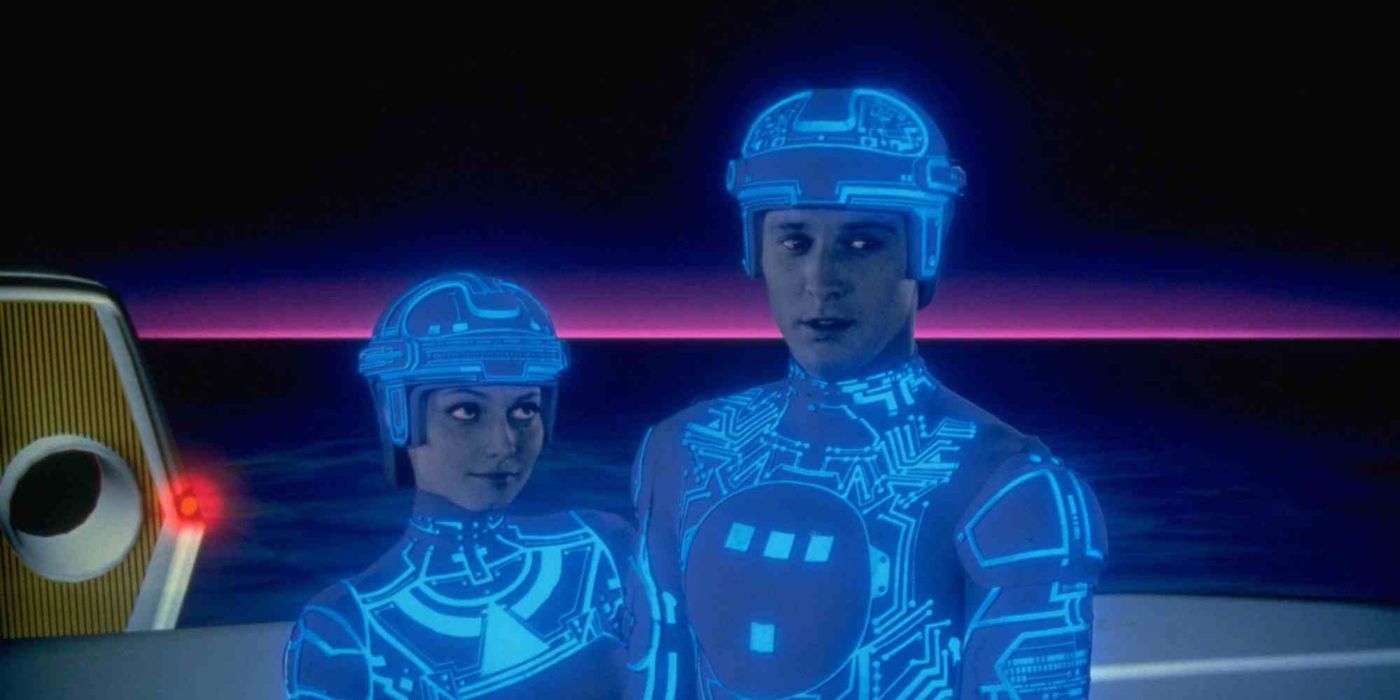 The world of Tron has only taken place in live-action when it comes to feature films, although Tron: Uprising was an animated show featured on Disney XD from 2012-2013, and featured the voices of Elijah Wood, Mandy Moore, and Lance Henriksen. The show received positive reviews, and won the Outstanding Individual Achievement In Animation – Art Direction award at the 65th Primetime Emmy Awards.
The next time we'll have the chance to see Tron will come in Tron: Ares, which will star Jared Leto, Evan Peters, Greta Lee, Jodie Turner-Smith, and Cameron Monaghan. The film doesn't yet have a release date as a result of the strikes. Tron and Tron: Legacy are available to stream in their entirety on Disney+ now. Wish will be released on November 22, 2023, exclusively in theaters.