The Big Picture
Co-creator of Deadpool, Rob Liefeld, announces potential Bloodstrike comicbook-to-movie adaptation with proof-of-concept animated snippet.
Liefeld teams up with Philip J. Silvera, stunt coordinator for Deadpool, to bring Bloodstrike to life on the big screen.
Liefeld expresses excitement and determination to build the Bloodstrike film together with Silvera, promising updates on casting, studio, and script.
Rob Liefeld, the co-creator of the fourth-wall-breaking, brutal, and hilarious title superhero of Deadpool, has returned to the scene with a fresh new announcement of a comicbook-to-movie adaptation, based on his very own Bloodstrike. The comic-book writer took to his Instagram to announce a potential cinematic endeavor, still in its early phases, with a proof-of-concept animated snippet to excite the audiences and to invite potential collaborators to tap into it. "Here is your first glimpse of Bloodstrike as we work our way towards a cinematic experience. A POC shows the world & its characters for the interested parties looking to jump on board," Liefeld stated his clear intentions in the post.
The comic-book writer is joined by Philip J. Silvera, the stunt coordinator and second-unit director of Deadpool. "When taking a comic book from page to screen there are always hurdles, screenplay, screenwriters, talent that attach and move on. It gets old really fast. I have waited to connect with a director with the same zeal for the material, someone who can nurture it to the finish line, and be a true partner in the process," Liefeld said in the same post while sharing Silvera's proof of concept specifically created for Bloodstrike.
Bloodstrike follows the adventures of a super-powered assassination squad led by Cabbot Stone — who very much looks like a combination of DC's Arrow's Slade Wilson (Deathstroke) and Deadpool. Each member of this squad is a super-powered operative who died in the field of battle and was resurrected by a secret government program called Project Born Again.
Rob Liefeld and Phil Silvera Go Way Back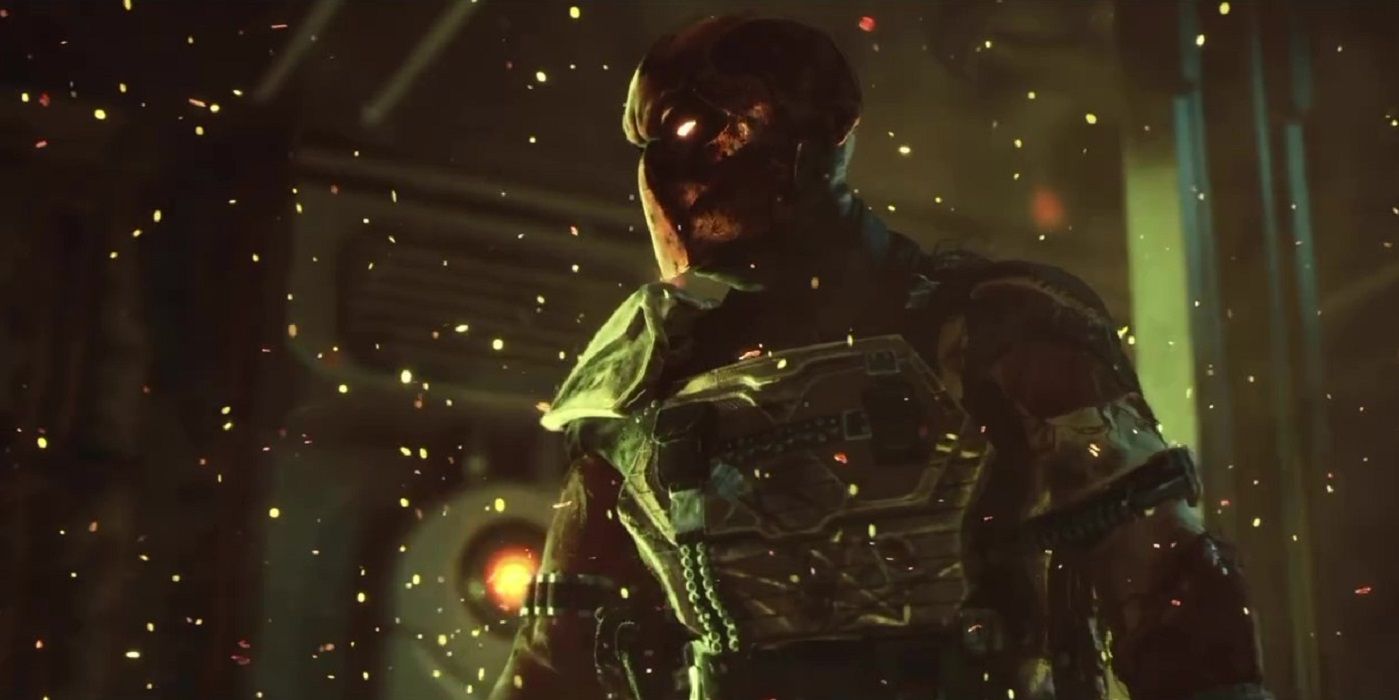 The creator of the Major X comic book series also shared that he and Silvera go way back and that Silvera was there at the beginning of Liefeld's career. Silvera had earlier shown interest in his library of Extreme characters, and especially, Bloodstrike's. The two decided to make a film on it together and pressed all the buttons they could during the pandemic so Silvera could bring forth a proof-of-concept for Bloodstrike.
Liefeld put a pin on it saying that he's tired of hearing about deals, even his own, and would rather just show people what lies ahead. "Watching this amazing footage only reaffirmed that Phil Silvera is the talent to bring this to glorious live action. I promise to take all of you on this journey as we build our Bloodstrike film together. The casting, the studio, the script, I'll give you the updates as it comes together," Liefeld reaffirmed that he's now more dedicated than ever to bringing his Extreme catalog to life with talented partners like Silvera.
Check out Liefeld's official social media post and proof-of-concept teaser for Bloodstrike below.