The Big Picture
Dark Harvest is a new horror film set in a cursed Midwestern town where every harvest becomes a fight for survival among children.
The film follows four boys who venture into the cornfields to confront the terrifying Sawtooth Jack in hopes of ending its reign of terror.
Director David Slade delivers another spine-tingling adaptation, adapting Norman Partridge's novel with a talented cast including Casey Likes and Elizabeth Reaser.
One thing that is never a good idea in any horror setting is to venture into the cornfields. From Children of the Corn to Signs or even A Quiet Place, nothing good ever comes from wandering in or around the fields when killers, aliens, or other monstrous creatures are about. The same is very much true for Dark Harvest, a new horror film from director David Slade that takes place in a cursed Midwestern town where every harvest is a fight for survival among the children thanks to the local legend of Sawtooth Jack. With the film now out on digital platforms, Collider can share an exclusive clip that sees four boys decide to confront the creature amid the corn in hopes of bringing an end to its reign of terror.
Dark Harvest takes place on Halloween 1963 where the evil Sawtooth Jack has risen from the fields for a murderous rampage. Each year, groups of boys set out with pitchforks and other weapons to vanquish the creature before midnight with the winner of "the run" earning a life-changing prize that's otherwise unattainable – the ability to leave town. Inspired by his brother's victory the prior year, the rebellious Richie (Casey Likes) enters the contest despite his family's and the sheriff's warnings. As he hunts with his three friends, though, he discovers some haunting truths about the yearly tradition.
Donning masks and matching jackets, the four boys find themselves on the trail of Jack in the clip, spotting suspicious tracks that could lead to the creature. Their search leads them to a collection of candy bars which three of them scarf down furiously while Richie stays focused on the hunt. He starts to wonder if someone already got to the creature, but a strange noise tells him otherwise. Soon, Jack's slender, inhuman figure stands tall over the field, and the four charge into battle against it. Rushing headfirst into a fight with a supernatural beast turns out to be an awful plan as one of their friends is swiftly cut down and dragged away screaming while another scatters deeper into the field.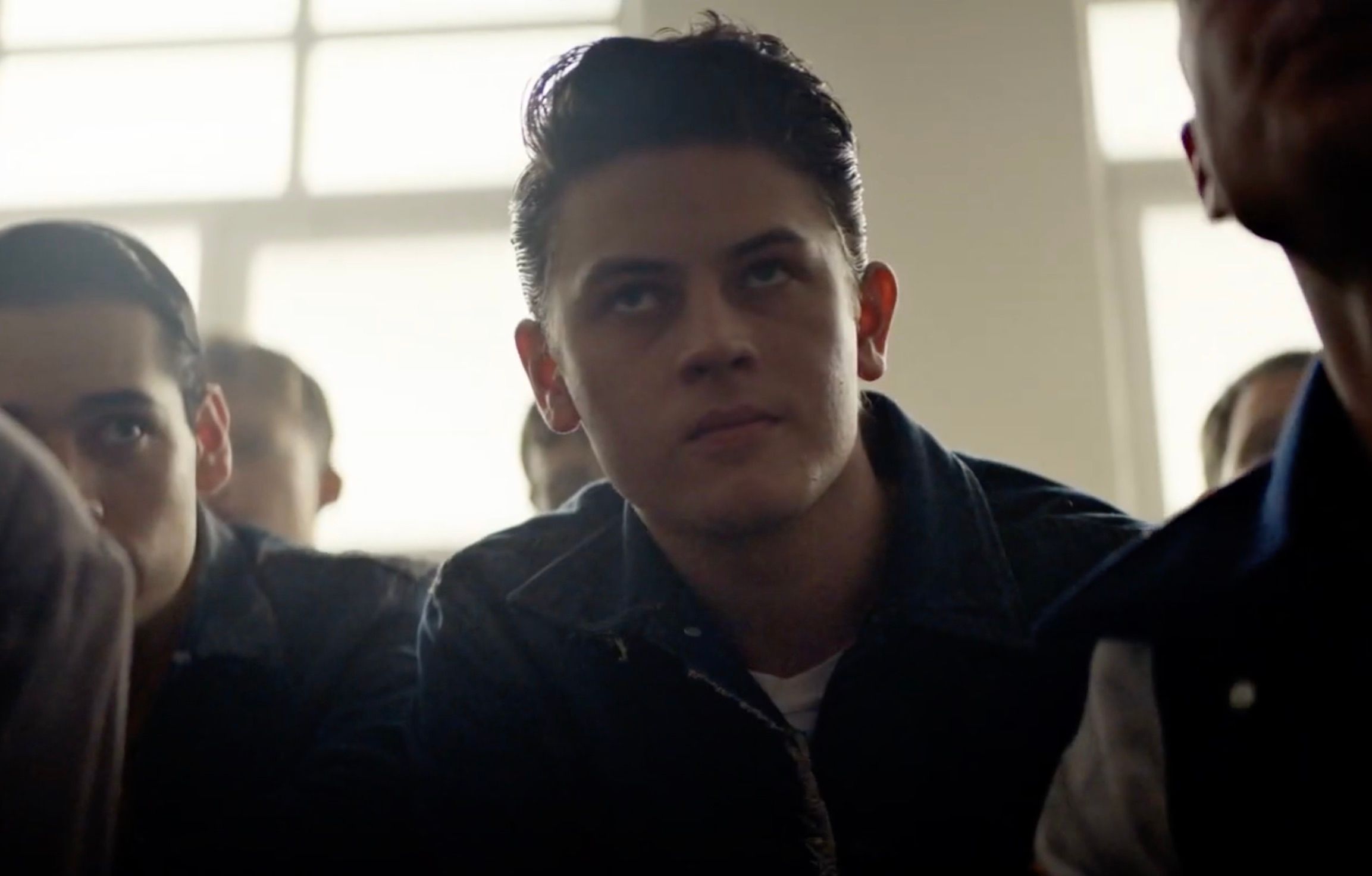 Slade Delivers Another Haunting Adaptation With 'Dark Harvest'
Slade is no stranger to delivering spine-tingling horror or adapting novels for that matter. He previously delivered the starry and shocking thriller Hard Candy featuring Insidious veteran Patrick Wilson playing opposite Umbrella Academy star Elliot Page as well as Black Mirror: Bandersnatch and The Twilight Saga: Eclipse. For Dark Harvest, he adapted Norman Partridge's novel of the same name from 2007 with Dungeons & Dragons: Honor Among Thieves co-writer Michael Gilio penning the screenplay.
Joining Likes in the fields of the cursed town are E'myri Crutchfield and Jeremy Davies alongside Dustin Ceithamer as the monstrous Sawtooth Jack. Also taking prominent roles are Emmy nominee Elizabeth Reaser, who plays Richie's mother, and Emmy winner Luke Kirby, who plays the town's no-nonsense Officer Ricks.
Dark Harvest is available now on digital platforms. Check out the exclusive clip below.