The Big Picture
Daniel Radcliffe pays tribute to Michael Gambon, calling him brilliant and one of the most fun actors to work with. He fondly remembers their time together on the Harry Potter set.
Other Harry Potter alumni, including Rupert Grint and Jason Isaacs, express their sadness and admiration for Gambon. They remember him as a warm, mischievous, and fearless actor.
Fiona Shaw describes Gambon as a trickster and an actor who could do anything. Jared Harris, son of Richard Harris, praises Gambon as a hilarious and brilliant actor who took over the role of Dumbledore fittingly.
Daniel Radcliffe, the star of the Harry Potter franchise, has penned an emotional tribute to the late Michael Gambon after the actor passed away at the age of 82. Gambon played the role of Radcliffe's character's mentor, Albus Dumbledore, the Headmaster of Hogwarts School of Witchcraft and Wizardry, in the series.
"With the loss of Michael Gambon the world just became considerably less fun," Radcliffe wrote in a statement to Variety. "Michael Gambon was one of the most brilliant, effortless actors I've ever had the privilege of working with, but despite his immense talent, the thing I will remember most about him is how much fun he had doing his job. He was silly, irreverent and hilarious. He loved his job, but never seemed defined by it. He was an incredible story and joke teller and his habit of blurring the lines of fact and fiction when talking to journalists meant that he was also one of the most entertaining people with whom you could ever wish to do a press junket.
"The sixth film was where I got to spend the most time working with Michael and he made the hours spent in front of a green screen together more memorable and joyous than they had any right to be," Radcliffe added. "I'm so sad to hear he has passed, but I am so grateful for the fact that I am one of the lucky people who got to work with him."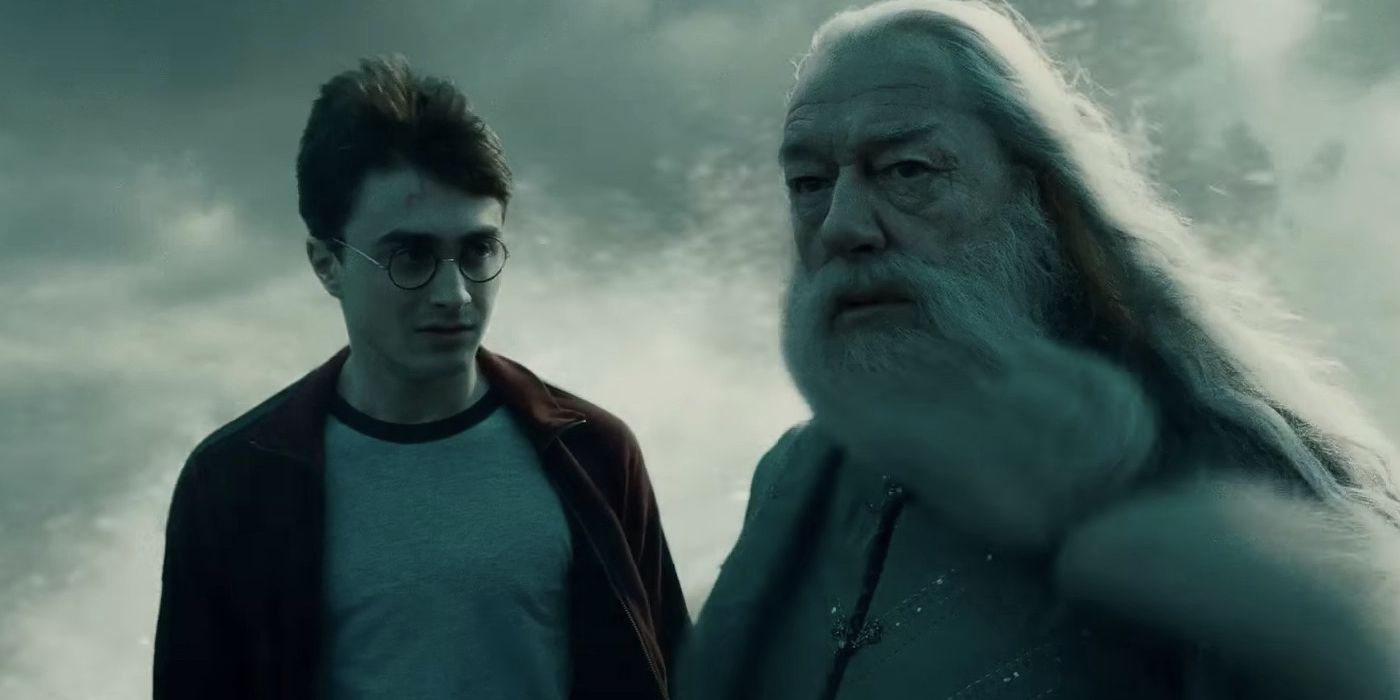 A Fearless, Filthy Sense of Fun
Other Potter alumni were quick to head to social media to pay tribute, among them the likes of Rupert Grint and Jason Isaacs. Grint took to Instagram, stating: "So sad to hear about Michael. He brought so much warmth and mischief to every day on set. He captivated me as a kid and became a personal role model of mine for finding the fun and eccentricities in life. Sending all my love to his family."
Isaacs added: "The greatest thrill of being in the Potter films was that [Michael Gambon] knew my name and shared his fearless, filthy sense of fun with me."
Another Potter co-star, James Phelps, who played Fred Weasley, described Gambon as a "legend" and recalled how the actor had helped him with a weekend performing job during a filming break on the sixth movie.
Fiona Shaw, who played Harry Potter's Aunt Petunia Dursley, spoke of her love and admitation for Gambon during an interview with BBC Radio 4.
"I will think of him as a trickster, just brilliant, magnificent trickster," she said. "There was nothing like him, he could do anything."
Perhaps most fittingly, Jared Harris, the son of Richard Harris, offered this wonderful compliment to Gambon. Gambon took over the role of Dumbledore from Harris Snr. in 2004, following his death.
To get a sense of Gambon's legendary sense of fun, check out this video when he and Alan Rickman, also sadly taken from us too soon, play a delightful prank on a young Daniel Radcliffe.