The Big Picture
Christy Hall's directorial debut film, Daddio, tells the story of a transformative cab ride, featuring Dakota Johnson and Sean Penn.
Hall, known for her work in theater, hopes that the success of Daddio will lead to opportunities for her plays to be performed on Broadway.
Both Penn and Johnson served as producers on Daddio, allowing Hall more creative freedom in bringing her vision to life.
In her feature-length directorial debut, Daddio, writer and filmmaker, Christy Hall tells the story of a life-changing cab ride from JFK to Manhattan. With Dakota Johnson and Sean Penn starring as the passenger and driver, respectively, the project is a deep dive into character work as the movie pulls audiences into the taxi and takes them along for the ride. Coming from an extensive theater background, Hall's latest work reads and even looks like a play, with the helmer herself revealing that the concept started that way. With the title's Toronto International Film Festival (TIFF) screening under her belt, Hall says that there's a possibility that audiences will have the chance to see it live on stage down the line. In an interview with Collider's Perri Nemiroff, Hall shared her hopes for what could come from the title's live theatrical crossover.
Having previously worked on a handful of musicals and plays, Hall said, "I'm not done with the theater space. I'm a playwright by trade, theater was my first love. I've always wanted to do film and television, but as a playwright, until you've been on or off Broadway and made a huge splash in a regional space like Steppenwolf, for example, a lot of people don't really know that you exist." Luckily, now that Hall is putting out a cinematic project with two of the biggest names in Hollywood, she's likely to have a lot more attention thrown her way for a stage adaptation of Daddio and beyond.
"So honestly, the success of Daddio, if it also helps open doors for – I have a big library of material of straight plays and also musicals," Hall says, "if it allows me to be taken just even that much more seriously in theater spaces, I would love to continue to play in both realms. But I would love to take this success back into the live theater space, so if anyone wants to put one of my plays on Broadway, please give me a call." Should Daddio jump off of screens and onto a stage, Hall seems certain that, at the very least, the film's leading man will be eager to reprise his role. "I will say, my cast is not opposed to it Sean, when he read the piece, he said, 'This made me want to be on stage again.'"
Who's Behind Daddio?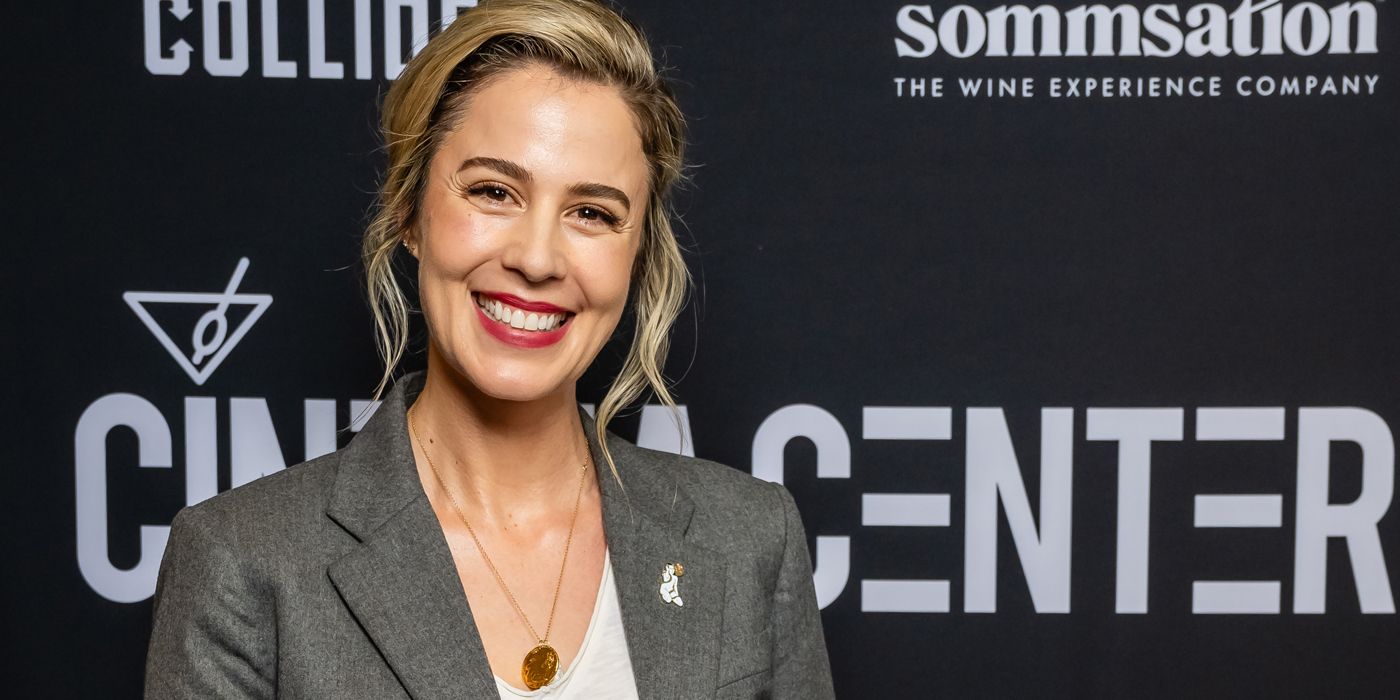 Along with starring, both Penn and Johnson joined the team as producers, a decision that Hall says helped give her more freedom to make the project her own. Prior to her work in Daddio, Hall served as the creator, writer, and executive producer on Netflix's series, I Am Not Okay with This.
As of right now, Daddio has not set a theatrical release date nor has it released a trailer.