The Big Picture
Daddio, a feature film set in a New York City cab, took a bold risk by confining most of the action to a single location.
The film's director, Christy Hall, emphasized the importance of trusting oneself and having faith in the right creative partners to bring a project to life.
With the support of producer Emma Tillinger Koskoff and actress Dakota Johnson, who also served as a producer, the film gained traction and secured financing.
It sounds like a pretty basic plot – a cab driver picks up a client from John F. Kennedy Airport in Queens, NY, and takes them to Manhattan. To most, this sounds like a humdrum event in which two people sit silently for around an hour (depending on traffic) with a cash exchange happening before the rider pops out of the car and both people carry on with their lives. But anyone who's lived in New York City, will know that every so often, you'll hop in with a driver who's eager to talk, listen, and even serve as a therapist, or – in a true nightmare scenario – expect you to be their therapist. The former is the case in Christy Hall's feature-length debut, Daddio, in which Sean Penn plays a chatty cab driver to Dakota Johnson's rider. With the bulk of the film taking place inside the four doors of a yellow cab, it was a risky move for any production company to take on the project. In an interview with Collider's Perri Nemiroff, following the feature's world debut at the Toronto International Film Festival, Hall explained how she was able to get her movie made.
"I feel like success in this industry is a moving target," Hall, who created Netflix's series I Am Not Okay with This says, "It's not a perfect science, so you kind of have to trust yourself and trust that the partners will arrive. It wasn't necessarily a checklist, it's more of a leap of faith." Luckily, she had some breaks along the way as the director reveals, "The script landed on the lap of Emma Tillinger Koskoff, who's an incredible producer – The Irishman, Joker, the list goes on and on. It landed on the lap of Ro Donnelly and Dakota Johnson, who are producing partners, and they were like, 'Not only do we want to join you as producers, but Dakota wants to be the woman in the back seat.'"
From this foundation, Daddio quickly continued to build upwards. With Johnson now onboard as not only one of the stars but also a producer, she offered Hall the favor of a lifetime – to "slip the script" to her pal Penn. "And I just said, 'Well, we would be so lucky.' He read it right away, and once the cast was solidified, that made it easier to find financing," Hall explained.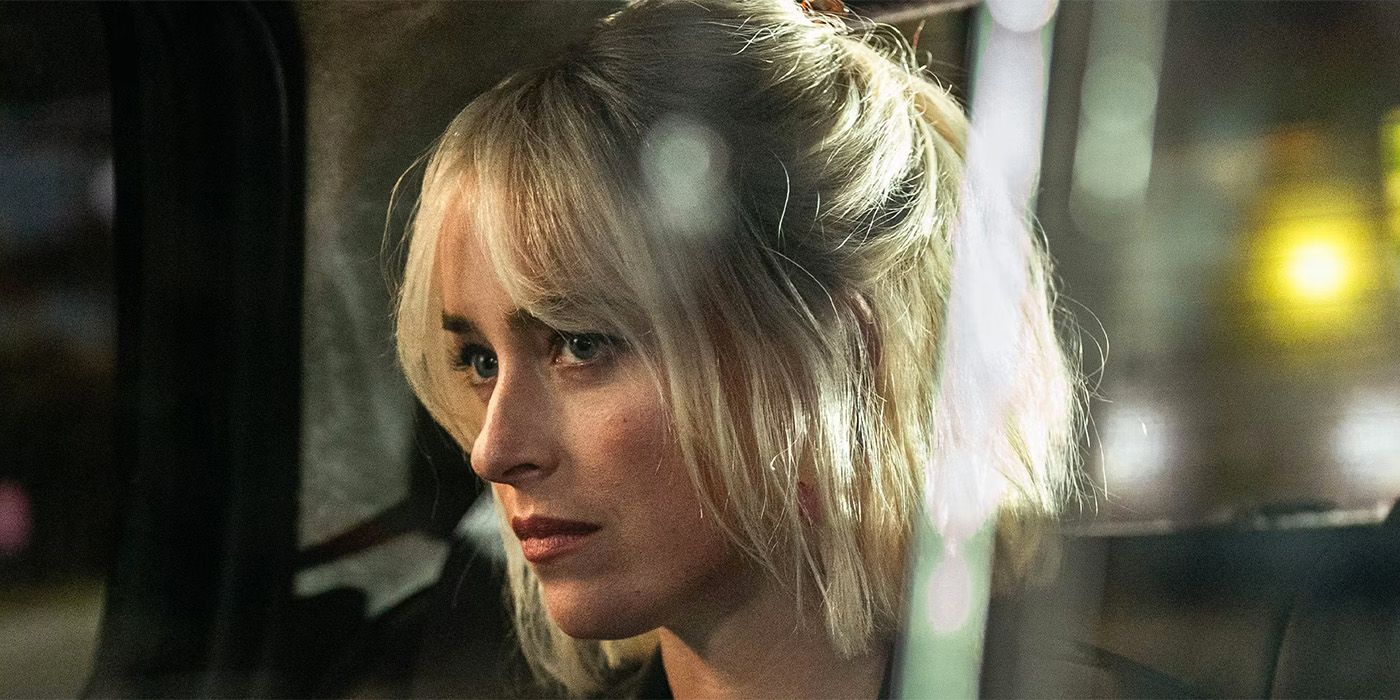 A Word of Advice
Having built her career from the ground up, Hall added a piece of advice for all the up-and-coming and hopeful writers and directors who might be reading, "I just have to say to all you storytellers out there, do the work and write from your heart. Create from your heart and just really trust that the people who are meant to champion you will arrive, and they'll arrive right on time even if it takes longer than you thought."
Celebrating its world premiere at the Toronto International Film Festival, Daddio has yet to announce a theatrical release.