The Big Picture
Kidrobot has released a life-sized Coraline plush doll with button eyes, standing at five feet tall, providing fans with the perfect companion to explore the mirror reality of the animated classic.
The doll comes with a metal stand for display purposes and features Coraline's signature blue hair made of yarn and a removable bright yellow raincoat for customization.
Despite the creepy button eyes, Coraline remains a beloved film with a heartfelt story, colorful characters, and a talented cast, continuing to captivate audiences after 14 years.
It's dangerous to go into the Other World of the LAIKA animated classic Coraline alone. The beloved film from Henry Selick, based on the original novella by Neil Gaiman, became a gateway horror for many kids because of what horrors lurked beyond the small door in young Coraline Jones's home. Luckily, Kidrobot has the perfect companion to explore the mirror reality with – a life-sized Coraline plush doll with button eyes. Standing at five feet tall, the massive plush is ready to face the Other Mother head-on.
Thanks to its sheer size, the doll comes with a metal stand for display purposes which could come in handy as Halloween approaches. Keeping with the film's stop-motion aesthetic, Coraline's blue hair is recreated with yarn complete with a felt flower in it. Topping off her outfit is her slick, bright yellow raincoat which is also removable for some extra customization. It's best not to think too hard about the button eyes though. Residents of the Other World are typically seen with buttons sewn where their eyes should be and the Other Mother specifically wants Coraline to do the same in order to consume her. Here, however, the button eyes are simply to complete the look and feel of a traditional doll. Pre-orders are open now, but it won't be cheap at $380 for the plush.
Coraline features Dakota Fanning as the voice of the titular young girl as she tries to adjust to living in her new home with her inattentive parents who are always busy with work. While exploring, she finds the small door that brings her into the Other World which initially gives her everything she'd ever want, including a pair of Doppelgänger parents who dote on her endlessly. Things turn into a horror story, however, when the world tries to trap her there forever, forcing her to brave the Other Mother and the rest of the fantasy land in order to make it back home.
14 Years Later, Everybody Still Loves 'Coraline'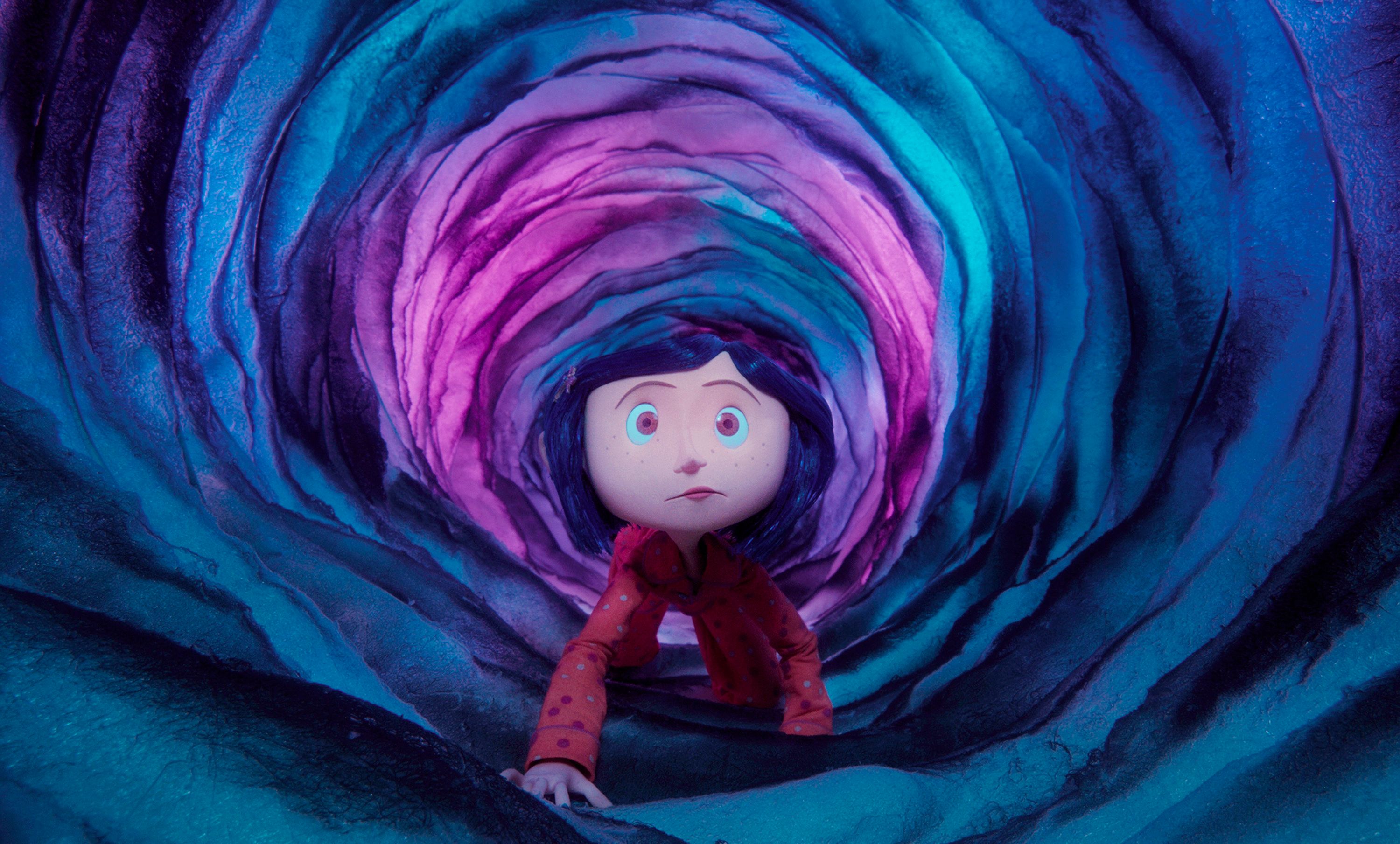 Selick's stop-motion darling was released back in 2009, but there's still a spot for Coraline Jones in audiences' hearts today alongside his other work like The Nightmare Before Christmas. Last month, Coraline returned to theaters for two days only through Fathom Events. Demand was so high, and so much money was made, however, that it earned another run in theaters shortly thereafter for those who missed it. In its second go-around, the film made bank again, earning a total of $7.4 million at the domestic box office through all four days.
Part of Coraline's staying power is its heartfelt story conveyed by colorful characters that are perfectly fine with scaring young audiences. The cast that brings them to life is immensely talented too, with Fanning joined by Teri Hatcher, Ian McShane, Jennifer Saunders, Dawn French, Keith David, Robert Bailey Jr., John Hodgman, and more. It all comes together to make the film one of Selick's and LAIKA's most memorable features to date.
Check out the massive new Coraline plush from Kidrobot below and check out the official site to pre-order this life-sized collectible: