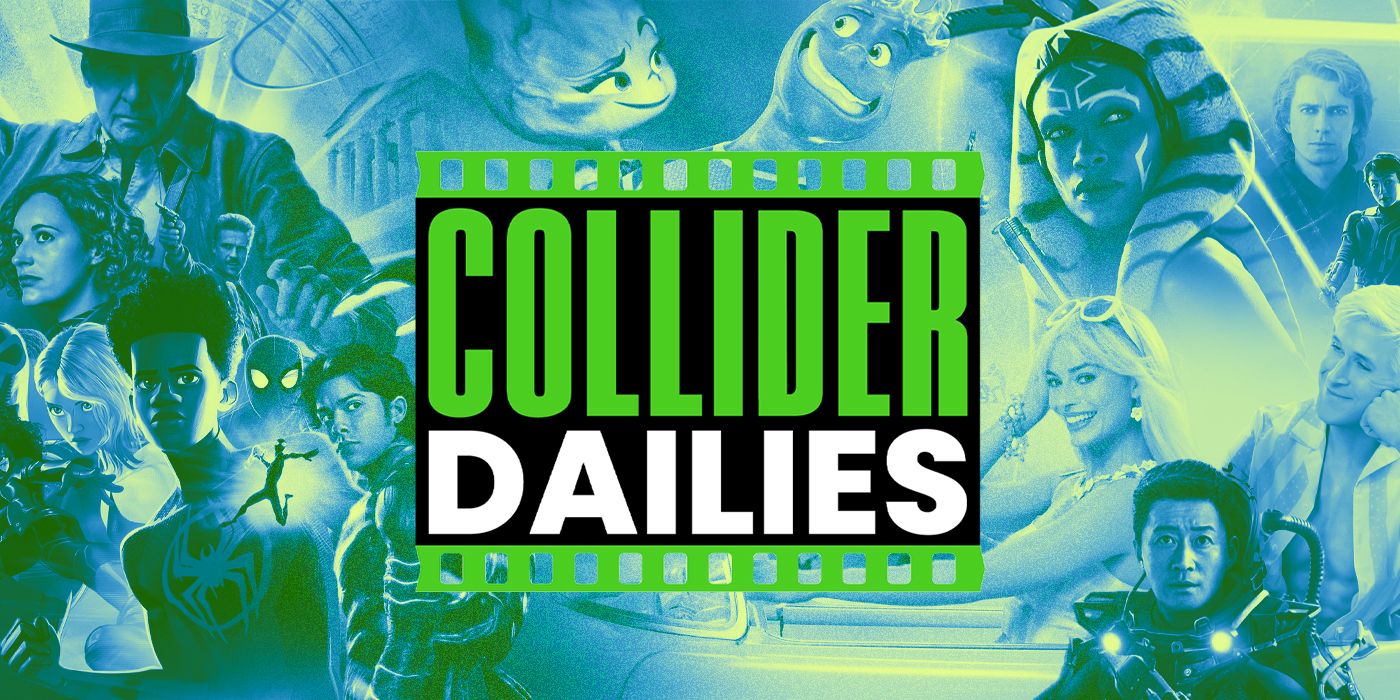 The Big Picture
Collider Dailies is our new live show delivering informative and engaging entertainment news analysis every morning.
The show will feature conversations led by Perri Nemiroff and John Aljets, joined by panelists Steve Weintraub and Maggie Lovitt.
You can watch Collider Dailies live on the Collider Extras YouTube channel at 10am PT Monday through Friday or you can listen to the conversation on the Collider podcast network.
Introducing Collider Dailies, a brand new live Collider movie and TV news show!
We've been eager to get back into the business of delivering high-quality, informative, and engaging entertainment news analysis and now the time has finally come via this daily live show on the Collider Extras YouTube channel.
Conversations will be led by show hosts, Senior Producer Perri Nemiroff and Video Producer John Aljets, and they'll be joined by panelists Steve Weintraub, the editor-in-chief of Collider, and Lead News Editor Maggie Lovitt. Tune in every morning Monday through Friday at 10am PT for a 15-minute conversation about the latest movie and TV news, to get the team's thoughts on upcoming releases, box office prognostication, awards season analysis, and all the expert industry insight you could want.
Collider Dailies begins on the Collider Extras YouTube channel on Tuesday, October 3rd at 10am PT. You can join the conversation live on YouTube or check out each episode after it airs on YouTube, on the Collider podcast network, or right here on Collider.com.
Perri, John, Steve, and Maggie will share their expertise and unique perspectives on three topics each episode while incorporating your own questions and thoughts via the live chat. Collider Dailies will embrace the founding principles of the site, serving as an optimal resource for fans and cinephiles to both learn more about their favorite artists and the filmmaking process, and to celebrate their favorite movies and TV shows with a team of industry experts and the Collider community.
Head on over to the Collider Extras YouTube channel shortly before 10am PT on Tuesday, October 3rd to join Steve and Perri for the Collider Dailies kick-off episode!
Meet the Collider Dailies Team
Perri Nemiroff is the senior producer at Collider and the host of Collider Ladies Night and Collider Forces. She lives and breathes filmmaking and especially loves celebrating the art form via in-depth interviews that offer unprecedented behind-the-scenes insight into what it takes to bring your favorite stories and characters to screen.
John Aljets is a prolific video producer who has amassed millions of views across multiple platforms. He's a self-professed nerd in every respect. Be sure to ask him about his physical media collection.
Steven Weintraub launched Collider in the summer of 2005. As editor-in-chief, he has taken the site from a small bedroom operation to a renowned resource with millions of readers around the world. Steve is well known for his conversations with some of the most iconic filmmakers in the business, breaking entertainment news scoops, and launching the Collider screening series.
Maggie Lovitt is the lead news editor at Collider and a proud member of SAG-AFTRA, who knows exactly how many hours go into making a single moment of the films and series we watch. She is a purveyor of all things nerdy, with a special interest in anything that allows her to tap into her background in history and anthropology.