The Big Picture
Collider and Landmark Theatres have partnered to create a live screening program showcasing top awards contenders and highlighting the creative communities behind the movies.
Steve Weintraub and Perri Nemiroff, industry experts from Collider, will conduct interviews with individuals involved in the making of the films during live screenings, which will be accessible through various platforms including podcasts and social media.
Landmark Theatres, a specialized theater chain, will promote the "For Your Consideration" Screening Series through their loyalty program and social media outlets, providing a unique experience for movie enthusiasts.
Collider is thrilled to be partnering with Landmark Theatres for a groundbreaking live screening program, designed to showcase Hollywood's top awards contenders, while continuing to shine a light on the most important individuals in Tinseltown—the creative communities behind the movies. The "For Your Consideration" Screening Series is set to begin this fall, running until Oscar voting closes, and will be held at Landmark's Sunset Theatre location. Landmark Theatres will play a pivotal role in promoting the "For Your Consideration" Screening Series through their loyalty program and social media outlets, via www.landmarktheatres.com.
During the live screenings of the competing films, Collider's Perri Nemiroff and Steven Weintraub will engage in interviews with the individuals involved in the making of these movies. These insightful post-screening discussions will be accessible through various platforms, including the Collider podcast network, the Collider Extras YouTube channel, the Collider website, and its social media channels. Additionally, some of these conversations will be integrated into the newly launched Collider Dailies podcast. Landmark Theatres' President, Kevin Holloway, shared his excitement about the collaboration between Landmark and Collider, saying:
"Awards season is a marathon of discovery and exploration. The FYC series enables us to celebrate the year's most unique stories and creatives, amplifying their reach through the dedicated fanbases of Landmark Theatres and Collider. We look forward to collaborating with our studio partners as we host this series at our renovated Sunset location this fall."
Steven Weintraub, Collider's Editor-in-Chief, shared his own enthusiasm for the team-up, saying, "I believe the best place to watch a movie is in the theater, so I couldn't be more excited to partner up with Landmark Theaters to celebrate the year's best films with our FYC screening series. Not only will we be able to enjoy these amazing movies from around the world on the big screen, but our audiences will also have the chance to see the people who made them up close and hear their behind-the-scenes stories. I can't wait to get this screening series started."
Who Is the Team Behind The New Screening Series?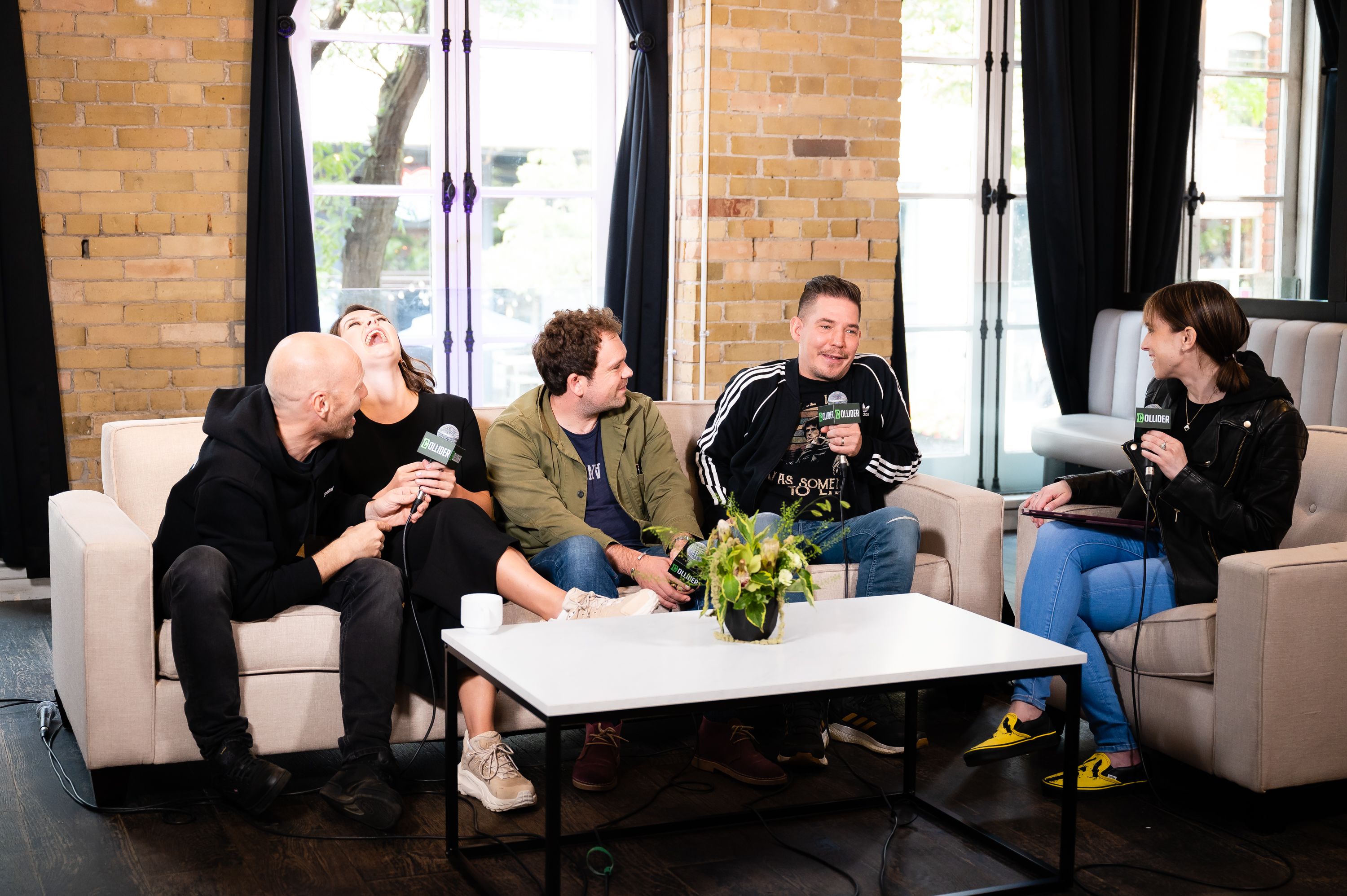 Since 1974, Landmark Theatres, the nation's largest specialized theater chain, has created a history of exhibiting the best of independent, world cinema, well as high-quality mainstream films, in a state-of-the-art environment. In addition to movies, Landmark Theatres provides diverse, curated entertainment content including filmed and streaming music, sports, comedy, and gaming. Landmark is known for rehabbing historic theaters as well as those with neighborhood charm, turning them into contemporary locations with all the latest amenities.
As readers know from Collider's long history of interviews, we can pull in some serious, A-list talent. While we can't share exactly who will appear at the FYC series at this stage, you can count on it including the people behind some of the movies you truly loved this year. Stay tuned for more details in the following weeks and months.
To attend these screenings, you can purchase tickets as they are announced on www.landmarktheatres.com