The epic drama features a stacked cast including Connor Swindells, Ellie Bamber, and more.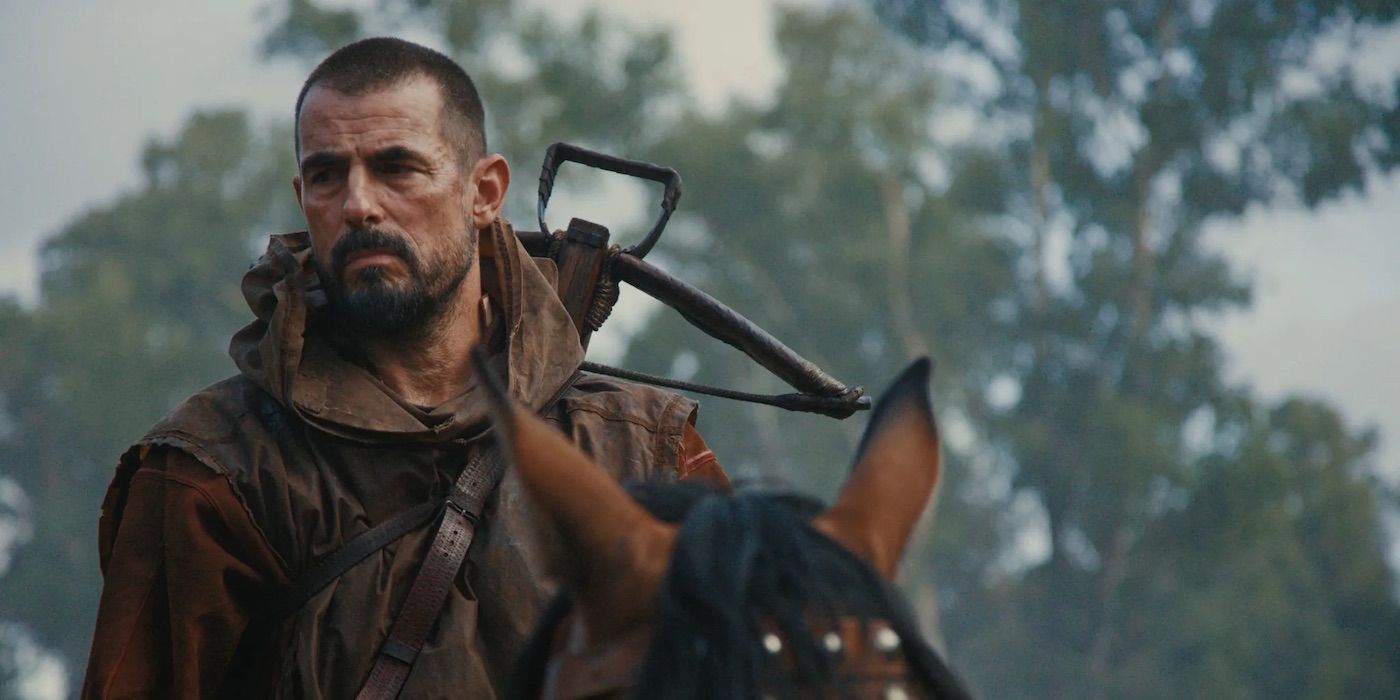 The timeless legend of William Tell is set to grace the silver screen with Nick Hamm's upcoming epic thriller, aptly titled William Tell. A first-look image at the period piece starring Dracula star Claes Bang as the titular 14th-century hero has been released. The solitary image captures Bang in the role of the famed marksman, mounted upon a horse and armed with his distinctive crossbow. He exudes a resolute demeanor that echoes the rebellious spirit that fueled Tell's resistance against the encroaching Austrian forces from centuries past.
Based on Friedrich Schiller's classic play, the adaptation will faithfully bring to life a narrative rooted in the 14th century, a pivotal period during the twilight of the Roman Empire. This era was marked by a fierce struggle for supremacy among Europe's mighty nations, with the Austrians setting their sights on Switzerland, eager to seize a portion of its lush landscape. However, the oppressive rule of the Austrians would soon encounter an unexpected adversary in the form of William Tell, a retired and highly skilled hunter. As legend has it, Tell arose to protect his land and people from the clutches of Austrian warlords. Tell fearlessly defied their subjugation, leading a valiant rebellion alongside his fellow countrymen.
William Tell is set to dramatize aspects of the legend that have somehow eluded modern cinema. This includes the iconic Apple scene where the Austrian despot challenges Tell's marksmanship demanding that he shoot an Apple off his son's head. "Tell's story has a relevance and immediacy that is strikingly contemporary," explained director Hamm in a press statement. Producer Piers Tempest also said: "The story of Tell has resonated throughout the ages; the combination of politics, intrigue, and action set against the stunning mountain scenery lends itself incredibly well to cinema."
'William Tell's Cast Is Chock-full of A-listers
William Tell will be a complete star-studded affair with A-list names lined up to portray even the small roles. The exceptional cast includes Oscar winner Ben Kingsley (The Wonderful Story of Henry Sugar) Oscar nominee Jonathan Pryce (The Crown) Connor Swindells (Barbie), Ellie Bamber (Willow), Golshifteh Farahani (Extraction), Jonah Hauer-King (The Little Mermaid), Rafe Spall (The Big Short), and Emily Beecham (1899).
William Tell is without a release date but stay tuned to Collider for updates.