The Big Picture
A newly released image shows Chris Pine taking on the role of a captivating evil villain, King Magnifico, in the upcoming animated feature, Wish.
He brings an intriguing and unique twist to the traditional Disney villains as King Magnifico has the power to grant wishes.
Directors Chris Buck and Fawn Veerasunthorn aim to create a compelling villain and explore the philosophical alignment between hero and villain. The movie celebrates the joy of Disney and is a love letter to their childhood inspirations.
While Chris Pine has often been compared to a real-life Disney Prince, the upcoming animated feature Wish – from directors Chris Buck and Fawn Veerasunthorn – instead cast him as an evil villain in a similar vein to Maleficent and the Evil Queen. Without a doubt, Pine has an intriguing and captivating character at hand that he can make his own and could likely be added to the legacy villains from the House of Mouse.
Entertainment Weekly has unveiled a new look at Pine's character King Magnifico, who reigns over the kingdom of Rosas and has the ability to grant people's wishes and "can do other things too," Buck notes. The image sees Magnifico standing in front of a steaming cauldron out of which three bubbles emerge and eagle-eyed fans can also see a poison apple in the image, which is but one of the legacy nods scattered throughout the movie.
While most details are kept tightly under wraps about King Magnifico and the plot, Veerasunthorn explains that as directors, "We were always attracted to the idea that the villain and hero, for a moment, might align philosophically." This well-executed theme can provide fans with a compelling villain the likes of which the House of Mouse hasn't seen before distancing King Magnifico from the usual Disney villains, who are bad for the sake of being bad. The director further explains,
"In the understanding of what wishes mean to people, the most important part of you is what drives your heart. Asha and Magnifico understand the importance of that, but what drives them apart is how you go about achieving your wish."
Who Else Stars in the Upcoming Disney Movie?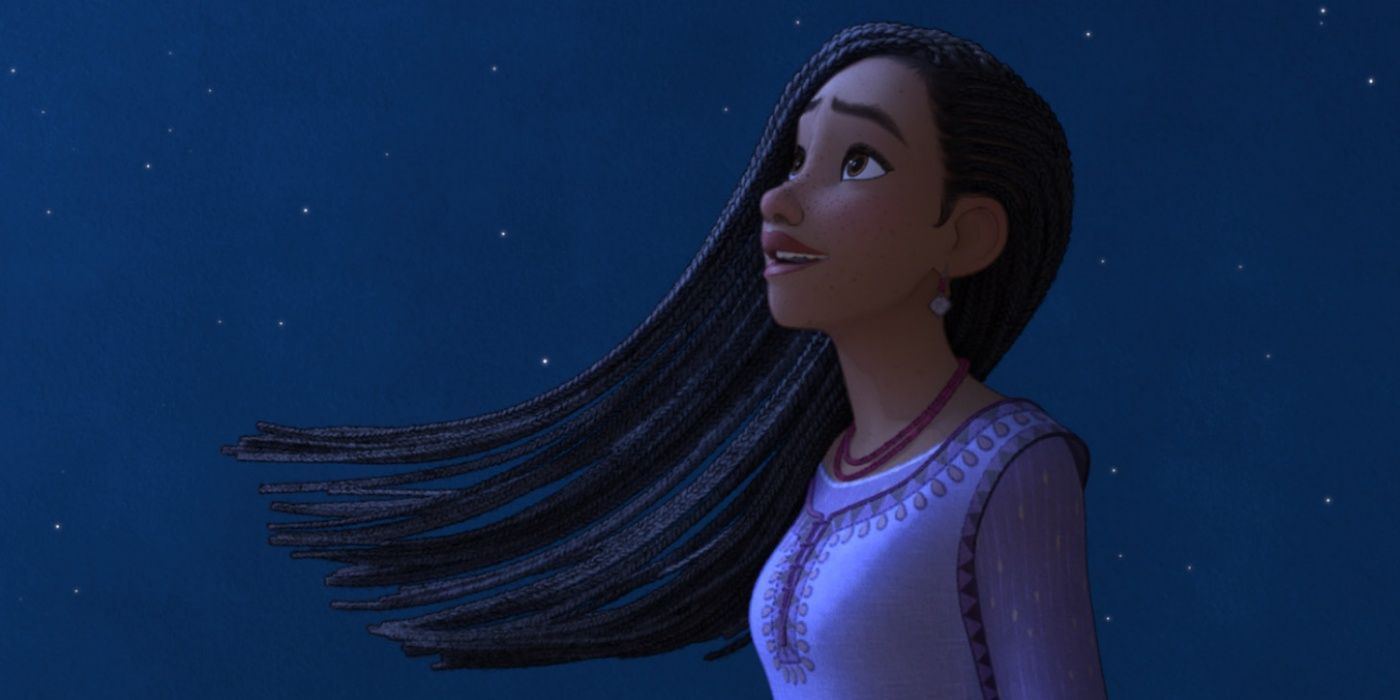 Along with Pine, the feature also casts Ariana DeBose as Asha, a teenager who wishes on a star to help save her kingdom, Angelique Cabral as Magnifico's wife, Queen Amaya, and Alan Tudyk as Valentino, a goat who gains the ability to talk. Given the caliber of each cast member and the amazing premise, the feature could very well have all it needs to become another classic. Nonetheless, Buck reveals their intention was to celebrate fans and the studio's legacy, "We wanted to make a movie that celebrates the joy of Disney and make a movie for the fans," adds Veerasunthorn, "It's a love letter to what was inspiring to us growing up."
Wish hits theaters on November 22. You can check out the new image below: