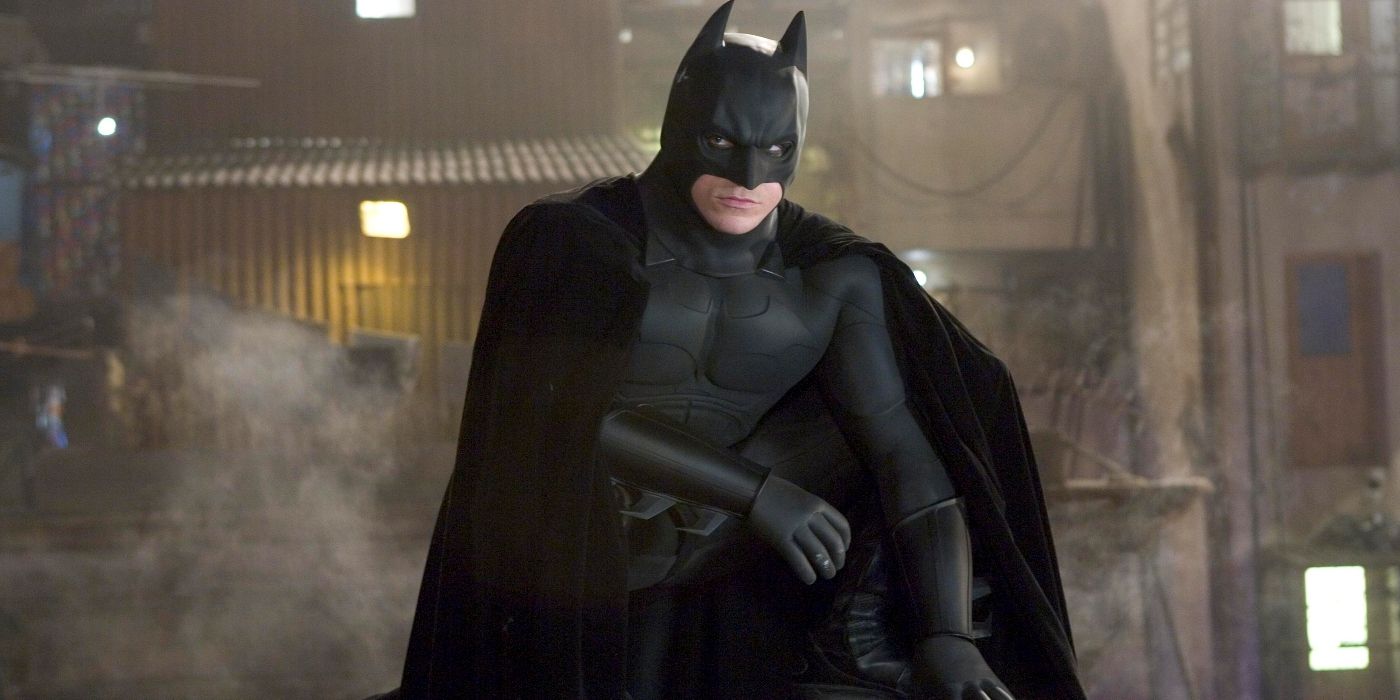 The Big Picture
Batman Day is on September 16 and celebrates all things Batman, including comic books, movies, TV shows, and merchandise.
Comic book collectors can purchase special edition Batman comics, and Spin Master will release a new line of Batman toys.
Warner Bros. is hosting Batman marathons, including theater screenings of Christopher Nolan's Dark Knight trilogy and streaming options on Max and DC Kids. International celebrations are also taking place in various countries.
Batman Day is right around the corner, with this year's celebration of the titular caped crusader taking place on Saturday, September 16. The annual occurrence celebrates all things Batman, one of DC's most popular superheroes who has gone from the comics to movies, television shows, and various merchandise. This year, DC and Warner Bros. are partnering to bring fans across the globe an unforgettable experience and content that ranges from comic books, new physical products and digital collectibles, special location-based experiences, movie marathons, and more.
Collectors Can Bring Home Special Edition Comics and New Items
Several comic book shops will participate in the Batman festivities, bringing comic book collectors a handful of special edition comics to add to their shelves. At participating shops, fans will have the chance to purchase editions of Batman/Catwoman: The Gotham War: Prelude Batman Day Special Edition #1, a free 10-page comic book previewing The Gotham War: Battle Lines; and Batman & Joker: The Deadly Duo #1 Batman Day Special Edition, meant to promote the hardcover collection on September 12. Batman #608: Batman Day Special Edition, featuring the comic's Hush storyline will also be available. The first issue will be re-presented with a foil version of Jim Lee's second printing cover. Batman: Hush 20th Anniversary Edition releases on October 18. Additionally, fans will be able to snag the Batman '89 hardcover collection and Batman: Gargoyle of Gotham #1.
More on the merchandise side, Spin Master will release a new line of Batman themed toys, including a 12-inch Batman Adventures figure with an armor set and other accessories, and the Stunt Force Batmobile RC. The DC shop will offer exclusive Batman Day products such as the 1:8 sculpture featuring Batman and Robin from the 1960s Batman television series, a Gotham City Classics limited edition pin set, and a Batman: The Animated Series inspired bomber jacket. Moreover, Amazon is offering a full month of deals on Batman related products.
Grab the Popcorn and Settle in for Batman Marathons
In movies and TV, Warner Bros. is celebrating with various marathons. For one day only, September 16, Christopher Nolan's Dark Knight trilogy heads back to theaters, featuring Batman Begins, The Dark Knight, and The Dark Knight Rises. On Max, subscribers have access to live-action and animated content, including Nolan's trilogy, Matt Reeves' The Batman, Tim Burton's Batman movies, The LEGO Batman Movie, and animated shows like Batman: The Animated Series, Batman: The Doom That Came to Gotham, Batman: Hush, and several more. The DC Kids YouTube channel is featuring new content all month long, with Batman Day videos spotlighting toys, and new episodes and music videos for the DC Super Friends CG series.
Across network television, TNT and TBS will host Batman Day marathons. They include a movie marathon with Nolan's trilogy, Justice League, and Batman v Superman: Dawn of Justice on TNT, with TBS airing Batman-themed episodes of The Big Bang Theory. From September 3 through 24, Adult Swim will air Batman (1989), Batman Returns, Batman & Robin, and Batman Forever. On October 15, Food Network's Outrageous Pumpkins will air a superhero themed episode. Finally, new episodes of Batwheels premiere September 11 on Cartoon Network, with a special episode featuring Adam West set to debut on September 15. The episodes with release on Max on September 16, with Cartoon Network continuing to air Batman themed episodes.
Batman Day Is a Worldwide Affair
Batman Day will extend beyond the page and screen, with several countries holding Batman Day celebrations that immerse fans in different experiences. To start, Warner Bros. Discovery will celebrate the 35th anniversary of the 1989 Batman by including the feature in its global DC in Concert series for 2024. In October, Escapology in Los Angeles will unveil a new Batman themed escape room. The new location in Northridge will feature eight themed games, with Batman included among them. Additionally, Warner Bros. Studio Hollywood is offering a free Batman Day pin and exclusive reprint of Justice League #1 (featuring Batman) to ticketed studio tour guests on September 16.
Across the world, fans will be able to partake in experiences like comprehensive exhibits centered on the Batman movies featuring costumes, props, vehicles, cosplayers, and more; shopping centers with dedicated Batman areas; escape rooms; bat signal events; and movie and television marathons. Special Batman Day and general Batman merchandise will also be on-site at the events. Participating countries include the United States, the United Kingdom, Italy, France, Germany, Spain, Mexico, Brazil, South Korea, Thailand, China, India, Japan, Australia, New Zealand, Malaysia, Singapore, Argentina, Ecuador, Colombia, and Peru.