Holidays are fun with family — but they're more fun when you have a cup of coffee to curl up to with an Eddie Murphy film setting the tone in the living room. Prime Video has released fresh new images of Reginald Hudlin's Candy Cane Lane, which stars Murphy as Chris and Tracee Ellis Ross as Carol in lead roles. The film is designed to create and capture the Christmas spirit at home as it follows the couple, Chris and Carol, with their three kids, who find themselves in a race against time to confront magical and devious adversaries to safeguard everybody's spirit.
The film is basically a festive comedy adventure and Murphy, shining bright with all his might and comedic takes, plays an enthusiastic dad who is apparently very fond of Christmas decorations and wants to bag a victory in the neighborhood's Annual Christmas Decoration Contest. However, in his pursuit of this unrivaled decoration, he strikes a deal with a playful and mischievous elf, Pepper, played by Jillian Bell. Pepper conjures a spell and animates the whole town and now there's enchanting turmoil everywhere — and that's where the fun begins.
Eddie Murphy and Director Reginald Hudlin Have Previously Teamed Up in 'Boomerang'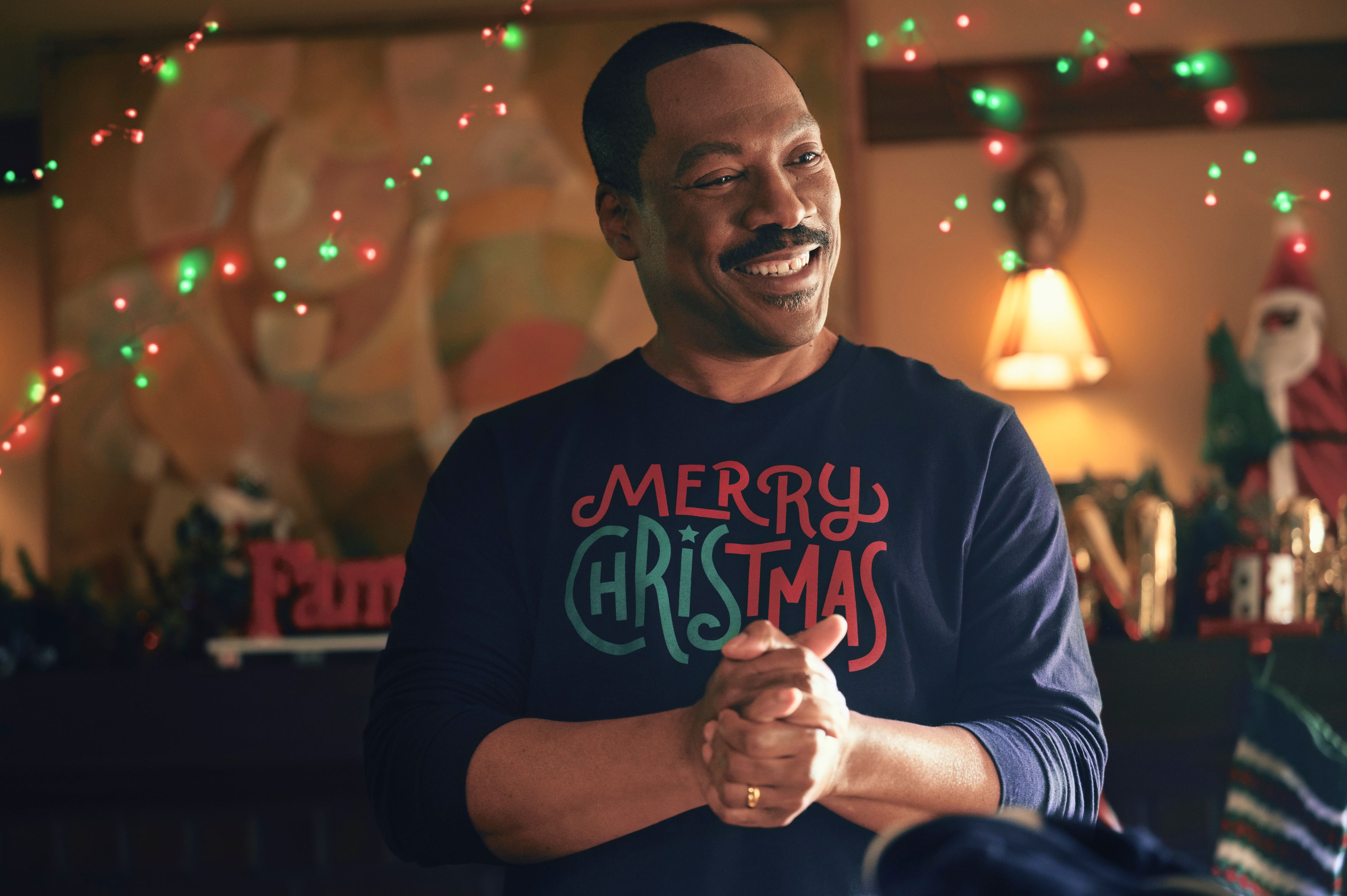 Hudlin has previously helmed 1992's rom-com Boomerang which stars Murphy and Halle Berry in lead roles. The returning duo worked on this film back when they were two single guys, living in New York. "Now, we are family guys living in Los Angeles, and we both love Christmas, so once again, we are making a movie that truly reflects where we are in our lives, and it shows in the work," Hudlin said while talking about Candy Cane Lane, as reported by Bet.
The cast of Candy Cane Lane also includes but is not limited to Ken Marino, Thaddeus J. Mixson, Chris Redd, and Nick Offerman. The film is written by Kelly Younger and produced by Brian Grazer, Murphy, Karen Lunder, and Charisse Hewitt-Webster. The film premieres on Prime Video globally on December 1, 2023. Check out the first-look images of the holiday-comedy, Candy Cane Lane below.