The Big Picture
Netflix's Maestro, directed by Bradley Cooper, will close the AFI Fest, following its successful premiere at the Venice International Film Festival.
Maestro is highly anticipated and has received widespread acclaim, securing a coveted spot at AFI and screening at other prominent festivals.
The film depicts the life of Leonard Bernstein, showcasing Cooper's talent and the power of his portrayal, aiming to become an AFI classic and kickstart the awards season.
The AFI Fest is set to end its 2023 festivities with a major awards contender. Netflix's Maestro, the Leonard Bernstein biopic starring and directed by Bradley Cooper, will close the AFI Fest at Hollywood's TCL Chinese Theater on Oct 29. The film's AFI screening will come nearly a month after it has its North American premiere on Oct. 2.
This date itself comes exactly one month after Maestro had its world premiere at the Venice International Film Festival on Sept. 2, where it recieved widespread acclaim and a long standing ovation. It's hardly a surprise that Maestro secured a coveted spot at AFI, given its heightened status at Venice. The film is also slated to play at a number of upcoming festivals, including the New York Film Festival and the BFI London Film Festival. AFI President and CEO Bob Gazzale said in a statement:
"Maestro displays Bradley Cooper's symphony of talent with the power of a cymbal crash. It is AFI's honor to shine a light upon this extraordinary work of art on the festival's closing night."
Maestro depicts the life of the famed conductor and composer, known for his work on Broadway musicals and films such as West Side Story, Candide, On The Waterfront, and many others. The film will reportedly focus on Bernstein's marriage to his wife, Felicia Montealegre. Cooper stars as Bernstein, alongside Carey Mulligan as Montealegre, with additional cast members including Maya Hawke, Michael Urie, Sarah Silverman, Matt Bomer, and Gadeon Glick. Cooper directed from a screenplay he wrote with Josh Singer. The film, which was acquired by Netflix in 2020, was produced by Steven Spielberg for Amblin Entertainment, Martin Scorsese for Sikelia Productions, Fred Berner for Fred Berner Films, Cooper for his Lea Pictures banner, Amy Durning, and frequent Spielberg collaborator Kristie Macosko Krieger.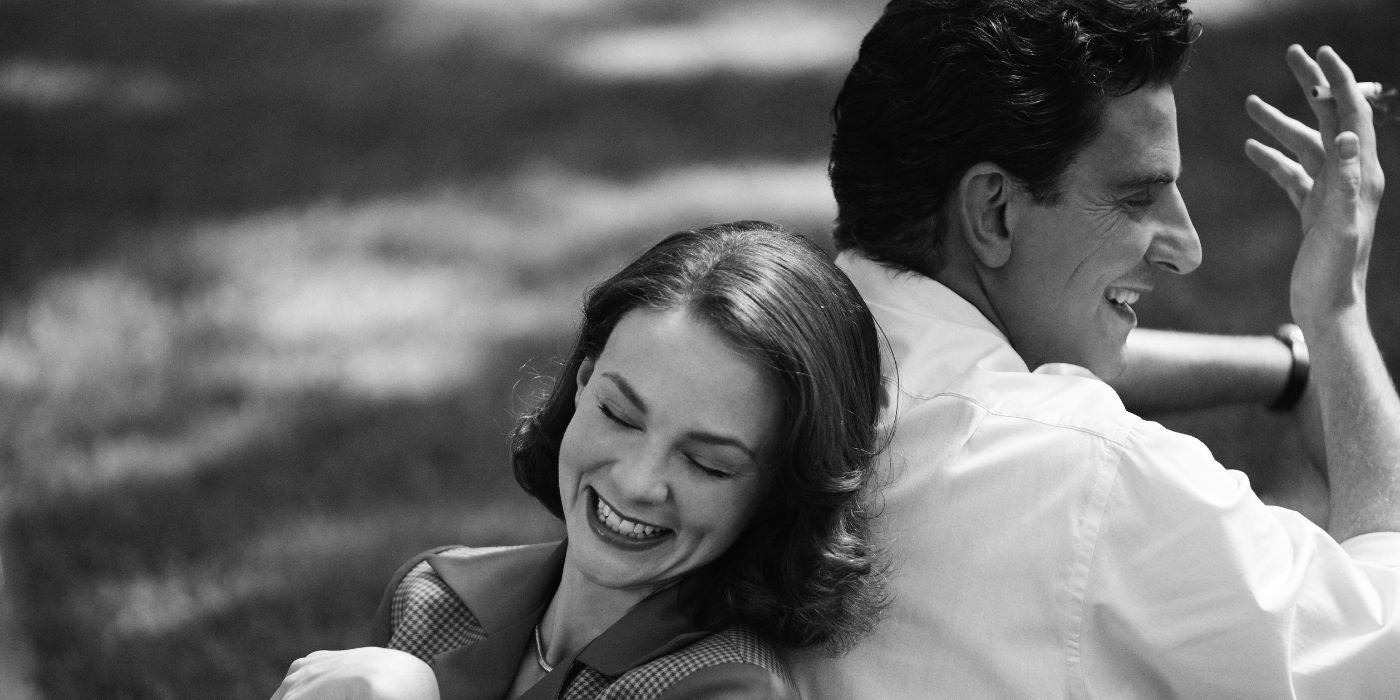 Maestro is One of a Number of Exciting AFI Films
While Maestro may get some of the most hype as the AFI Fest's closing film, it is one of a number of highlighted projects that will be screened at the festival. This includes the world premiere of Netflix's Leave the World Behind, which will serve as the festival's opener. The Sam Esmail-directed thriller stars Julia Roberts, Ethan Hawke, Mahershala Ali, and Kevin Bacon. The film was produced by Esmail alongside Higher Ground, the production company founded by former President Barack Obama, and will likely generate similar buzz.
While the remaining slate of 2023 films has not yet been unveiled, a number of other classic movies are set to entertain audiences at AFI. This includes films such as Who's Afraid of Virginia Woolf, The Silence of the Lambs, Raiders of the Lost Ark, and Vertigo.
Despite some criticism of Cooper's appearance that emerged around the first teaser for Maestro, the film will likely look to cement itself as one of these AFI classics, en route to a hopeful start to the awards season. The film is set to be released in select theaters on Nov. 22, before streaming on Netflix on Dec. 20.