The Big Picture
Director Emma Seligman and star Rachel Sennott's film Bottoms has grossed a respectable $10.1 million at the box office in just under a month.
The satirical teen comedy, which opened in limited release, expanded into over 700 theaters and received positive word-of-mouth.
Bottoms has a 93% "fresh" score on Rotten Tomatoes and is praised as one of the most absurd teen comedies in years, with great chemistry between Sennott and Ayo Edebiri.
Director Emma Seligman and star Rachel Sennott's buzzy reunion, Bottoms, has passed a respectable box office total ahead of its debut on PVOD platforms on Friday. After just under a month in domestic theaters, the satirical teen comedy has grossed $10.1 million. Seligman made her directorial debut with the anxiety-inducing comedic film Shiva Baby, which starred Sennott as a young woman who attends a "shiva" with her parents and watches her life come undone in real-time.
In Bottoms, she plays a high-schooler who starts a sort of fight club along with her best friend, played by The Bear breakout Ayo Edebiri. Their objective is to attract women and swiftly lose their virginity. Bottoms opened in limited release in 10 theaters on August 25, and grossed $461,000 in its first weekend. In the following weekend, the movie expanded into over 700 theaters, grossing $3 million. The film's widest release came the week after that, as it expanded into more than 1,800 domestic theaters on the back of positive word-of-mouth.
Bottoms currently sits at a "fresh" 93% score on review aggregator Rotten Tomatoes. Collider's Ross Bonaime called it "one of the most absurd teen comedies in years," and praised Sennott and Edebiri's chemistry. While Sennott's creative partnership with Seligman has already garnered a lot of attention, it's worth noting what a creatively rich year Edebiri is having as well. Besides starring in the acclaimed second season of The Bear, she also appeared in Theater Camp, The Sweet East, a Black Mirror episode, and voiced characters in Spider-Man: Across the Spider-Verse and Teenage Mutant Ninja Turtles: Mutant Mayhem.
'Bottoms' Might Become a Calling Card Movie for Many of Tomorrow's Biggest Stars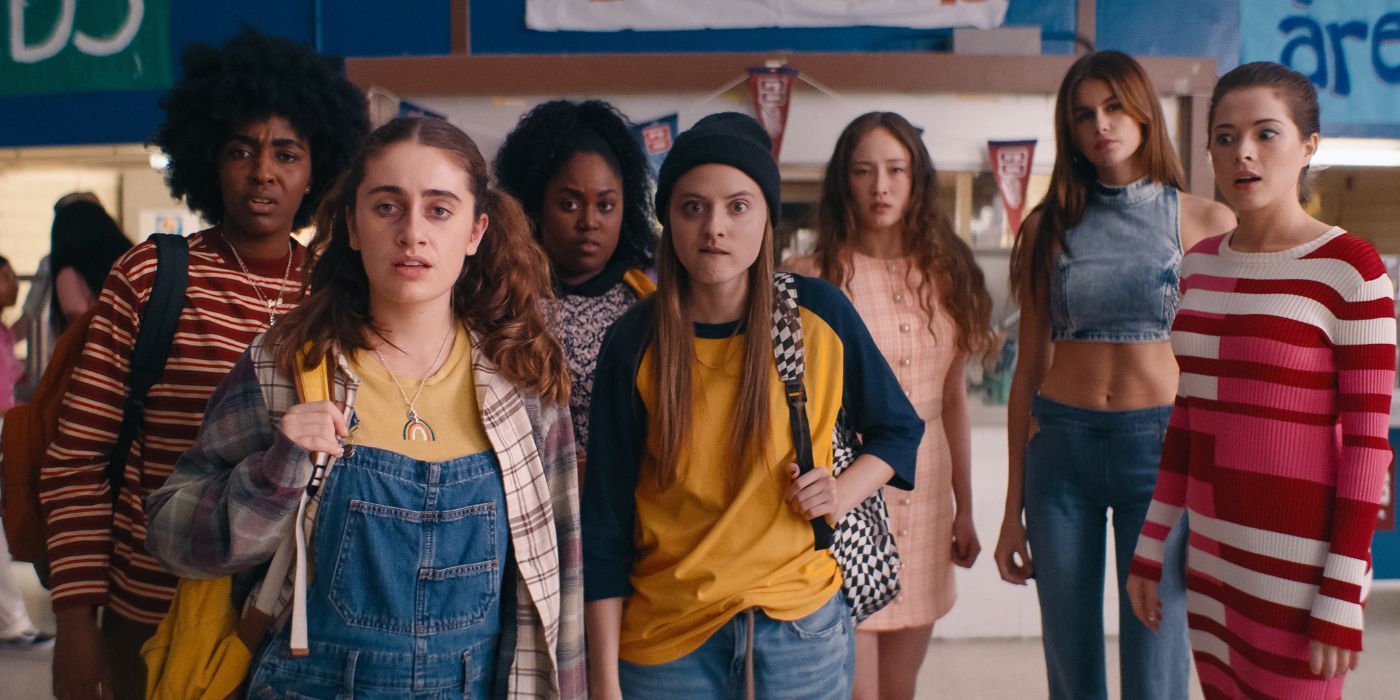 Between her breakout role in Shiva Baby and Bottoms, Sennott starred in the Gen Z slasher comedy/murder mystery Bodies Bodies Bodies and played a supporting role in the controversial HBO series The Idol, which was unceremoniously canceled after a disastrous first season. She will next appear in Italian filmmaker Saverio Costanzo's Finally Dawn, and then in Fresh director Mimi Cave's Holland, Michigan.
Bottoms also stars Ruby Cruz, Havana Rose Liu, Kaia Gerber, Nicholas Galitzine, Dagmara Domińczyk, and Marshawn Lynch. The movie is still playing in theaters, and considering the $190,000 that it made on day 26 of release — an increase from day 25's $136,000 — it would be safe to assume that it hasn't run out of gas just yet. Internationally, Bottoms will be released via Prime Video. Stay tuned at Collider for more updates.