The Big Picture
Blue Beetle faced tough competition at the box office, going up against Barbie and Oppenheimer.
Despite previous disappointment in the DCEU franchise, Blue Beetle delivered a critically acclaimed story with great direction, script, and charming performances.
Recording a -48% holdover drop, Blue Beetle continues its tentative crawl at the global box office.
Blue Beetle has had a bit of a slow start at the box office. Despite critical acclaim, the movie struggled to stand out in a summer dominated by Barbie and Oppenheimer world over. Still, people are going out to see Jaime Reyes and hopefully the continued climb at the box office won't mean a one-off film for the superhero.
Xolo Maridueña, widely known for his role in Cobra Kai, has proven himself as superhero material in Blue Beetle. Luckily, audiences are still turning up to see Maridueña take on Jaime Reyes' origin story. In its 4th weekend at the box office, the film has gained an estimated $2.7 million from 71 international markets, registering a -48% holdover drop. This brings the movie's its international total up to $50.3 million, taking the global tally up to $114.0 million through the weekend. Hopefully, the movie will continues to make moves at the box office before it eventually arrives on digital.
Alongside Maridueña, the movie also stars George Lopez as Jaime's uncle Rudy, Bruna Marquezine as Jenny Kord, and Susan Sarandon as Jenny's aunt – Victoria Kord. Other cast members include Belissa Escobedo as Jaime's sister – Milagro, Adriana Barraza as Jaime's grandmother, Damián Alcázar as Jaime's father, Elpidia Carrillo as Jaime's mother, Becky G as the voice of Khaji-Da and Raoul Max Trujillo as Ignacio Carapax. It also brings fans a new role for Harvey Guillén, who is a fan favorite from the comedy TV show What We Do In the Shadows.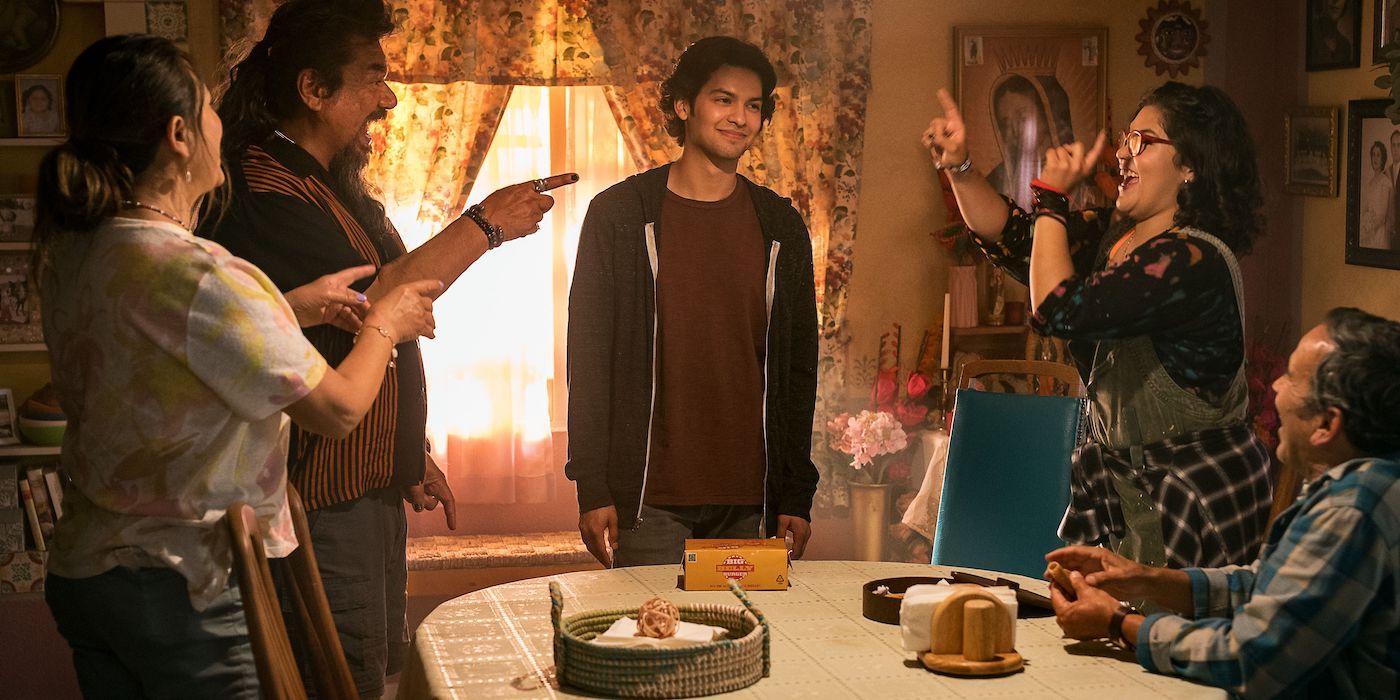 The Odds Were Stacked Against Jaime Reyes
As earlier stated, Blue Beetle faced a lot of competition as it went up against Barbie and Oppenheimer at the box office. Also with the ongoing WGA and SAG-AFTRA strikes, the actors were prohibited from promoting the film. Additionally, previously released DCEU movies have disappointed both fans and critics, leading to continued disinterest in the franchise. What's more, being the penultimate movie of the DCEU, fans have seeming lost interest in the franchise as James Gunn and Peter Safran's incoming DCU prepares to usher in a new age of heroes.
Despite the unfavorable odds, Blue Beetle managed to deliver an acclaimed story thanks to Ángel Manuel Soto's direction, Gareth Dunnet-Alcocer's script, and the charming performances from the cast. Hopefully, Blue Beetle continues to bring in a steady stream of box office numbers despite the odds. Stay tuned to Collider for updates on the movie.