The Big Picture
Blue Beetle, the latest superhero to hit the big screen, will be available for purchase on Digital on September 26 and on physical formats on October 31.
The film follows Jaime Reyes, a college grad who becomes a superhero after discovering ancient alien tech.
The home release of Blue Beetle includes exciting bonus features like a documentary, a featurette on Nana's transformation, and a featurette on the scarab's role in epic moments.
This summer, Blue Beetle was the latest superhero to debut on the big screen. Now, the hero is ready to come home. Blue Beetle will be available for purchase on Digital on September 26 and on 4K UHD, Blu-ray, and DVD on October 31. Since the first iteration of the superhero debuted in comic books in 1939, Blue Beetle has appeared in many animated films, television series, and video games. But Blue Beetle is the character's first live-action feature film appearance! The film follows Jaime Reyes (Xolo Maridueña), a recent college grad who finds himself in possession of a piece of ancient alien tech. When that tech chooses him to be its host, Jaime finds himself taking the first steps toward becoming a superhero.
Maridueña is joined by an ensemble cast that helps bring the film to life. It includes Adriana Barraza, Belissa Escobedo, Damían Alcázar, Elpidia Carrillo, Bruna Marquezine, Raoul Max Trujillo, Harvey Guillén, and George Lopez. Additionally, Oscar-winner Susan Sarandon is part of the cast as the villainous Victoria Kord.
Blue Beetle is directed by Ángel Manuel Soto off a script by Gareth Dunnet-Alcocer. Soto is previously best known for directing the drama Charm City Kings. Meanwhile, Dunner-Alcocer is also set to write El Muerto, Sony's stand-alone film featuring the titular Spider-Man villain.
The Home Release Also Includes Exciting Bonus Features!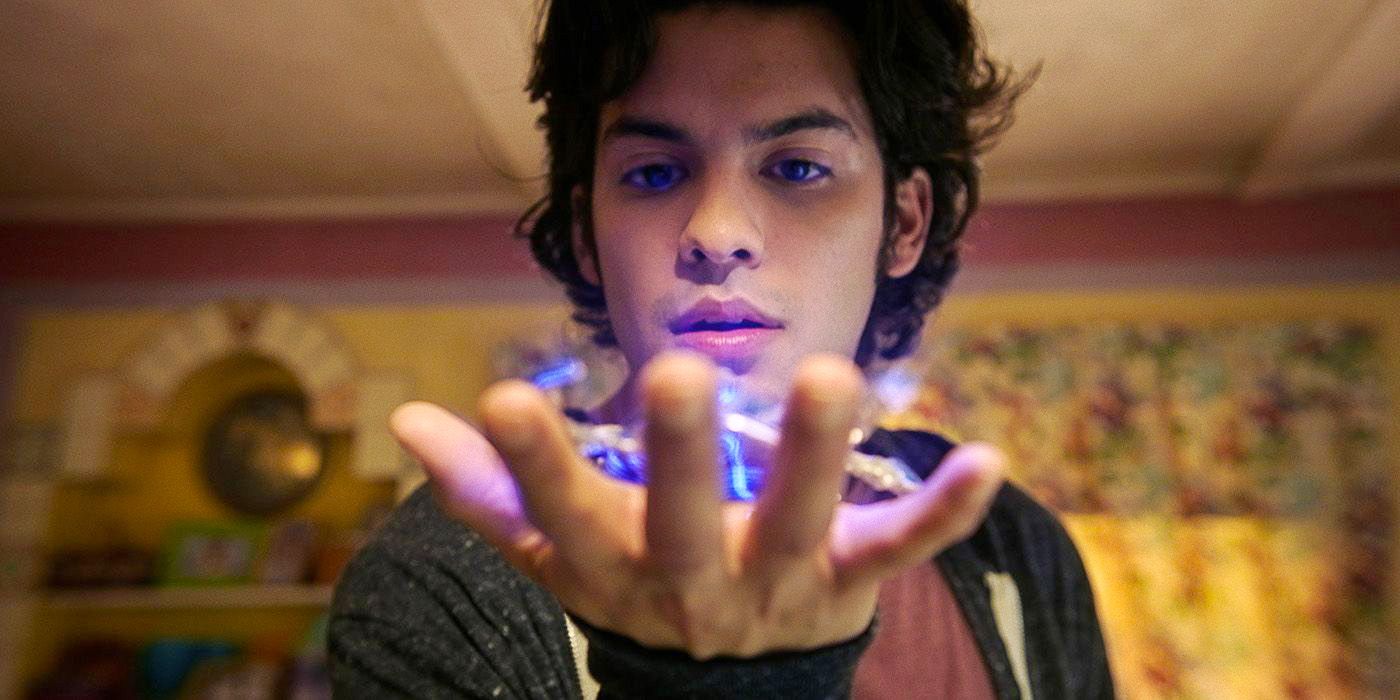 When fans buy the digital, 4K UHD, or Blu-ray releases of Blue Beetle, they won't just be getting the film. All the special features awaiting audiences can be found below:
"Generations: Blue Beetle" – 4-part documentary

Told in distinct chapters, explore the journeys of actors and filmmakers bringing "Blue Beetle" to the big screen for the first time ever. Audiences will be immersed in the POV of filmmakers who showcase their experiences on set and in their creative studios making the story of this DC character a reality.

Nana Knows Best – featurette

Witness Nana's transformation from an adorable 'abuelita' into a machine gun-wielding revolutionary, and stop in for a few of her most fun moments on set throughout production.

Scarab Vision – 2-part featurette

Xolo Maridueña hosts this series of scene study walk throughs that showcases how the scarab works and the role it plays in some of Blue Beetle's most epic moments.
Blue Beetle will be out on Digital on September 26, and you can bring it home on 4K UHD Blu-ray and DVD beginning October 31.