The Big Picture
Black Noise is an upcoming action-thriller starring Alex Pettyfer and Jackson Rathbone as security contractors tasked with rescuing a VIP from a remote island estate.
The film features intense action sequences and a slow-burning suspense that adds to the mystery and intrigue of the plot.
Black Noise will be released on November 3.
Collider is delighted to be working alongside Saban Films as we bring our readers an exclusive look at Black Noise, an upcoming action-thriller which stars Alex Pettyfer (The I-Land) and Jackson Rathbone (Twilight saga). In the film, Pettyfer, Rathbone and their group of mercenaries stumble upon a deadly and unexpected hidden threat. The story revolves around an elite squad of security contractors tasked with extracting a VIP from a remote island estate. However, upon their arrival, they are met with a desolate island, hostile masked adversaries, and a haunting, inexplicable siren's call that pushes them to the edge of madness.
The exclusive clip shows the team with their VIP attempting a daring vehicular escape from the compound, but facing down danger from every corner, including electric shocks, unexplained visions and a sense of paranoia, which simply adds to the intrigue and mystery of the plot. The film presents a high-stakes battle to make it to safety while navigating the dangers of an unseen threat. Alongside Pettyfer and Rathbone, the cast for Black Noise includes Cypher's Eve Mauro, Big Shark's Ashton Leigh, Into the Badlands' Wayne Gordon, and Holmes & Watson's Sadie Newman.
The movie comes from director Phillippe Martinez, who previously helmed the Jean-Claude Van Damme action flick Wake of Death. And as for the action sequences, it certainly appears to be a tense, suspenseful, slow-burning experience. This unique approach might be the very thing that attracts fans seeking a fresh perspective on special operations thrills. Pettyfer is no stranger to the science fiction genre: he previously appeared in the 2018 Netflix miniseries The I-Land, in which a group of people awaken on a deserted tropical island without any inclination as to how they may have arrived, or indeed, who they were before they did. He then went on to star in the disaster thriller Warning, alongside Thomas Jane, which was received favourably by audiences upon its release.
What is 'Black Noise' About?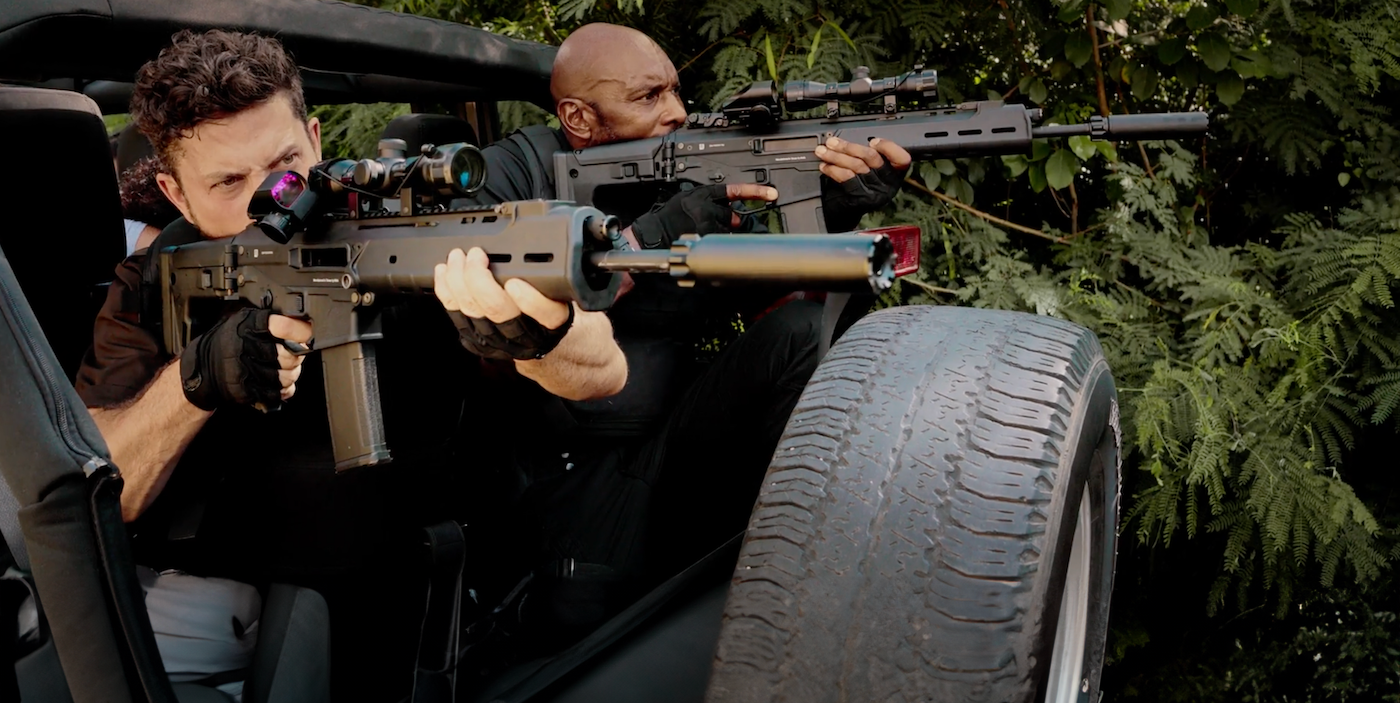 The movie's official synopsis describes the plot as follows:
Alex Pettyfer and Jackson Rathbone star as an elite team of security contractors deployed to rescue a VIP from an exclusive island estate. Upon arrival they encounter an empty island, masked gunmen, and a strange siren sound that assaults their bodies as well as their minds.
Black Noise will be available on digital and on demand on November 3. You can see the exclusive clip for the movie below: