The Big Picture
Beyond Fest returns with over 55 films, including world premieres and special screenings, showcasing the best of genre filmmaking.
The festival features a strong lineup of horror films, including new releases and classics, satisfying audiences' craving for creative and visually thrilling movies.
Beyond Fest aims to spotlight both celebrated artists and emerging filmmakers, giving them a platform to showcase their work and introducing classic films to a new audience. Get your tickets now!
Beyond Fest is almost here. The biggest genre film festival in the United States returns on September 26 for over two weeks of world premieres and special screenings. Now, just a few weeks from its killer start, Beyond Fest has released their full lineup which includes a whopping 55 films. Included in that are three North American, seven US, and 18 West Coast premieres. In terms of new films, the festival will open with a special screening of director Gareth Edwards new sci-fi epic The Creator. However, horror has a major presence, as always, this year with premieres for Michael Kennedy's new holiday slasher It's a Wonderful Knife, V/H/S/85, the Kiernan Shipka-starring Blumhouse time trave horror comedy Totally Killer, Joe Lynch's Suitable Flesh, and Where Evil Lurks.
There will also be a ton of classic screenings for films such as a 30th Anniversary celebration of Tony Scott's True Romance, Iron Giant with director Brad Bird in attendance, The Abyss: Special Edition with director James Cameron in attendance, Manhunter with director Michael Mann in attendance, Pacific Rim with Guillermo del Toro in attendance, and Crash- NC-17 Cut. Other cool horror screenings include Final Destination, Piranha with director Joe Dante in Attendance, and The Wicker Man. When discussing the event, Head of Programming, Evrim Ersoy exclaimed, "With over 19,000 attendees in 2022, our goal this year was to go bigger while also exposing audiences to new filmmakers who represent the future."
He would continue on, "We've delivered on that promise with a program that has the world's most celebrated artists like James Cameron, Guillermo del Toro, and Roger Corman joining us alongside some of Cinema's boldest new voices including Nikhil Nagesh Bhat, Demián Rugna and Macon Blair." American Cinematheque Director of Programming and Creative, Grant Moninger would add, "55 movies across 15 days adds up to a true celebration of the theatrical experience – the very mission at the heart of the American Cinematheque. It is an honor to give back to the incredible film-loving community that supports us year round and the city that was literally built by Cinema."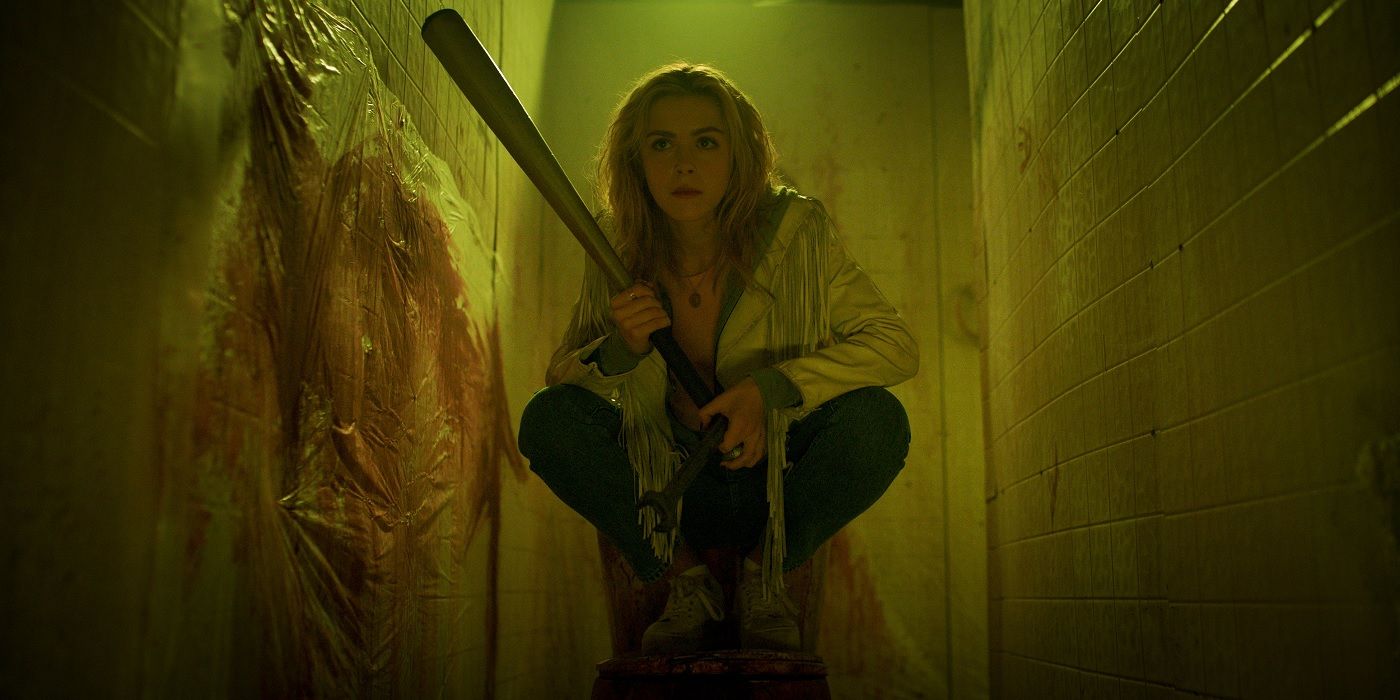 Genre Filmmaking Is Alive and Well
2023 has been another strong year for genre filmmaking. Horror and sci-fi are the lifeblood of the industry which don't often get the respect they deserve. All you have to do is to look at the box office to understand why. Horror, in particular, continues to bring in massive returns in a dire year that saw big blockbusters like The Flash and Indiana Jones underperform at the box office. Whether it has been returning franchises like Scream or new terrifying ideas like M3GAN, audiences are craving creative and visually thrilling films. That's why it's so great for events like Beyond Fest to put a spotlight on films like Suitable Flesh, or It's a Wonderful Knife that wouldn't get them otherwise. All the while, reintroducing or introducing classic films to a whole new audience with a modern context.
Beyond Fest Tickets Are on Sale Now!
You can grab your tickets for Beyond Fest on Americancinematheque.com. Beyond Fest will be held in Los Angeles from September 26 to October 10, 2023. You can view its whole film lineup here.