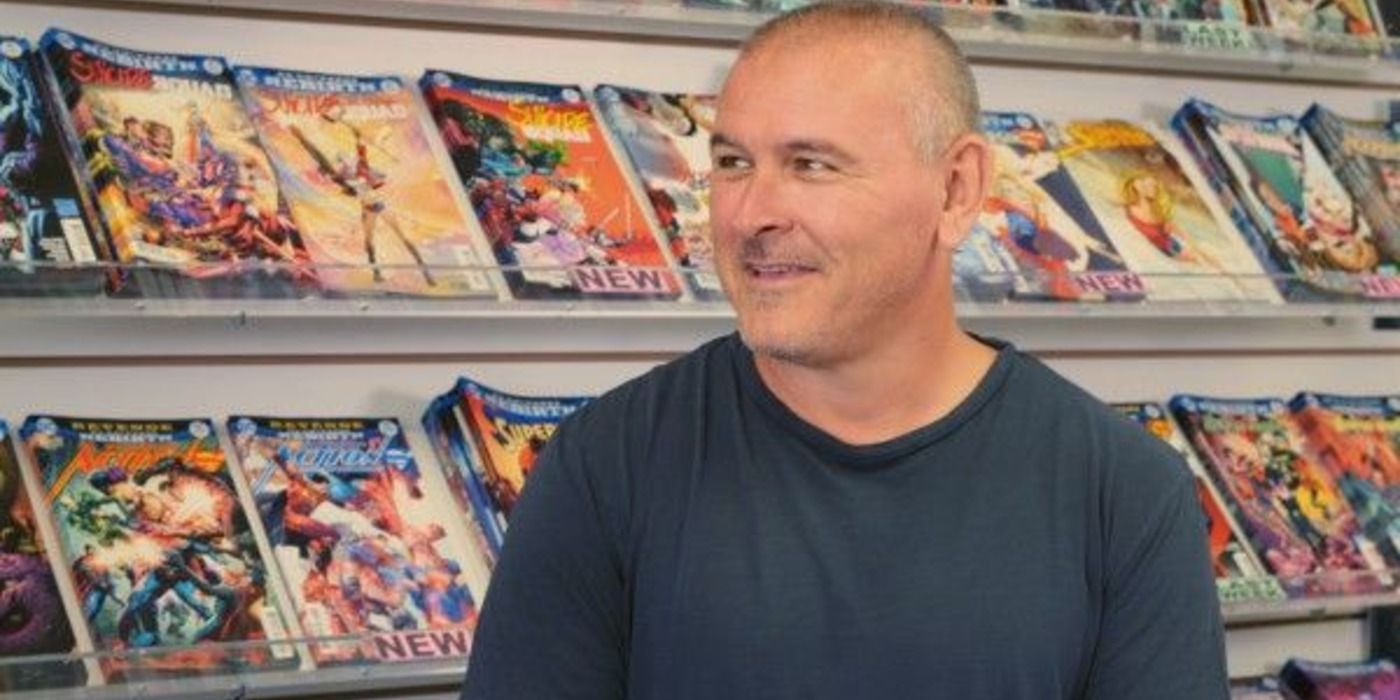 The Big Picture
Tim Miller reveals that author Joe Abercrombie is heavily involved in the adaptation of The First Law novel series, writing the script for Best Served Cold.
The original plan was to film The First Law trilogy as three back-to-back movies, but they decided to start with Best Served Cold to introduce the story to a wider audience.
Miller describes the movie as a blend of Kill Bill and Game of Thrones, highlighting Abercrombie's unique writing style that combines dark humor and humanity.
One of the best things about Collider Dailies is that we sometimes can get first-hand information about the projects that we're really looking forward to seeing on the screen. For The First Law novel series, this means hearing from Tim Miller (Borderlands) himself about what stage the project is in and the revelation that author Joe Abercrombie "is involved in everything" and that he wrote the script for Best Served Cold.
During an online interview with our Perri Nemiroff and Steve Weintraub, Miller also revealed that the original idea was to film The First Law trilogy as three back-to-back movies. Then, they ended up landing on Best Served Cold to introduce the story to wider audiences and then go from there. The director also provided what sort of vibe we can expect from the movie, and it has Abercrombie written all over it:
"It's a great world. It's 'Kill Bill' meets 'Game of Thrones' is my quick pitch. Joe's style of writing, it's called "grimdark," but it really has a lot of sense of humor and humanity to it that makes it sort of different from most of what you've seen before."
Details of The 'Best Served Cold' Adaptation Are Still Unknown
Even though Miller was clearly excited about the project, there's still a lot of information that we don't know about the Best Served Cold adaptation. So far, the only name we know that is set to star is Rebecca Ferguson (Mission: Impossible – Dead Reckoning Part One) in the lead. Of course, that's more than enough to keep us excited, especially considering that the Swedish actor has been on a roll with great roles that vary to Jessica Atreides in the Dune film series and the critically acclaimed Apple TV+ series Silo.
In any case, depending on how Best Served Cold fares, we could be looking at a promising new franchise to debut in cinemas, since the novel series includes 10 volumes so far. At the same time, Hollywood has been making a movement to bring franchise original creators closer and closer to their work, because the industry is gradually realizing that there's no one better to say what goes and what doesn't than the people that came up with the story in the first place.
This is why projects like One Piece managed to stand out this year: Manga creator Eiichiro Oda was closely involved in the production, as well as Mario creator Shigeru Miyamoto in Super Mario Bros. The Movie, which was one of 2023's undisputable box office hits.
Best Served Cold is yet to get further details revealed, including a release date.
You can check out our Collider Dalies video below (and don't forget to subscribe to our channel!):