The Big Picture
Best Buy plans to stop selling physical media, including video games, by the end of Q1 in 2024, which is disheartening for collectors.
Despite the downsizing of physical media sections, Best Buy's exclusive steelbooks have been highly sought after and added to the thrill of Blu-ray hunting.
Physical media is important for film preservation and provides a better viewing experience in terms of picture quality and sound, especially in comparison to streaming services that often remove content without warning.
If you're a physical media collector, the last couple of years have been abusive to say the least. Streaming has become everyone's number one option when watching a movie, the "death" of physical media has been a hot button topic online, and stores like Target and Walmart have been actively downsizing their Blu-ray sections. There was some rare good news recently with Disney bringing the streaming film Prey and shows like Loki to 4K. However, that joy has been short-lived as it now appears that Best Buy will be stopping physical media sales altogether.
Reported exclusively by The Digital Bits, Best Buy plans to stop selling physical media as early as the end of Q1 in 2024 both in stores and online. This sadly includes video games too. While any seasoned Blu-ray hunter saw this coming from a mile away, the reality is still extremely disheartening, and it's a bit odd that the retail giant is discontinuing their online store as well. Best Buy, like most stores, has been slowly shrinking their physical media section. What was once rows and rows of movies, now has become a shelf that's usually empty. This is despite the fact that the company's exclusives have become the talk of the town. Best Buy has always had their exclusive steelbooks that made them the go-to place for mainstream physical media buying, but since Lionsgate started putting slipcovers on their Best Buy steelbooks, adding to the beautiful art of it all, it felt like the thrill of Blu-ray hunting was rejuvenated.
Whether it was something as recent as Fall or something more classic like Terminator 2: Judgment Day, Best Buy's Lionsgate exclusive steelbooks have been some of the most beautiful releases around. In recent months, stores like Walmart have received a lot more exclusives, including steelbooks, so Lionsgate steelbooks may live on there from now on. They also might move to Amazon as the digital storefront isn't unfamiliar with exclusive editions. However, places like Amazon have become physical media collectors' worst nightmare as most of the time your Blu-rays will arrive damaged and looking like they were repetitively run over by a truck thrown in a mailer with no protection.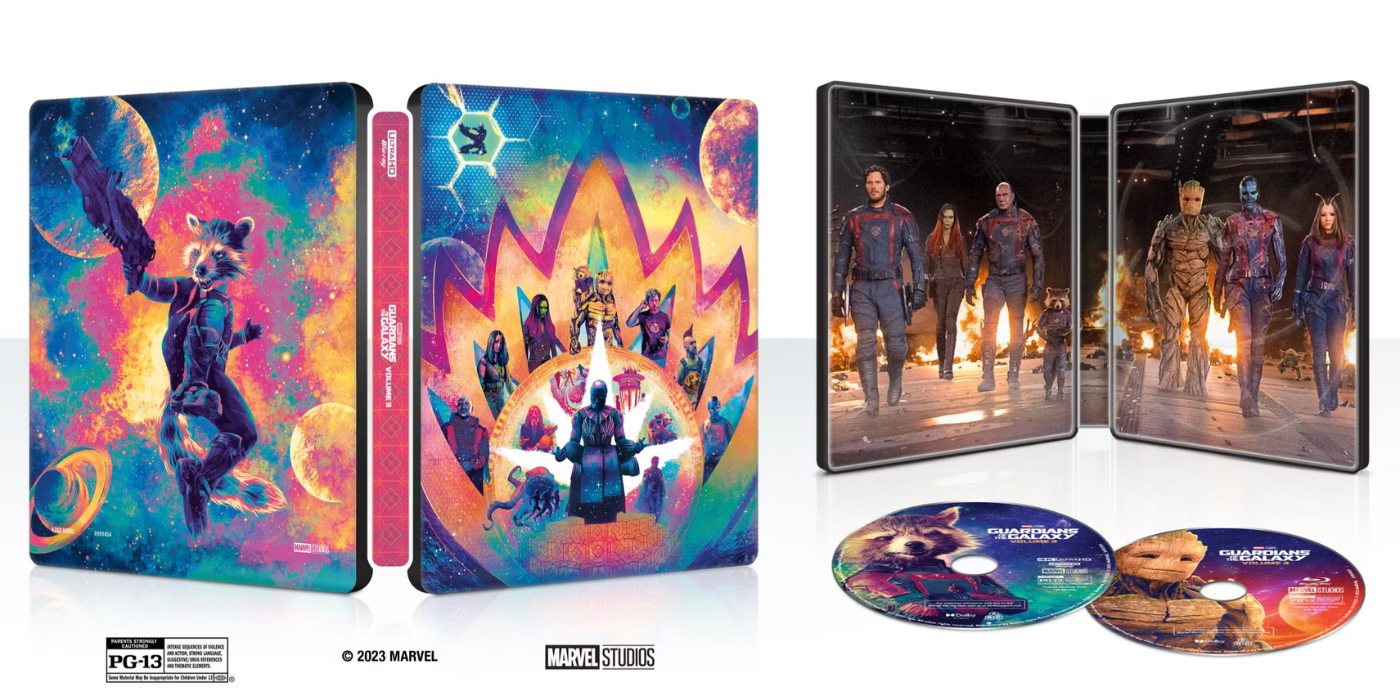 Besides the obvious film preservation of it all, physical media needs to live on because streamers have shown their hand when it comes to the topic. They see films as content to build subscribers not an art form. Especially with Netflix and Max routinely participating in removing shows and movies without warning to save money, physical media is more important than ever. Nothing beats having a physical copy of your favorite movie in hand. The slipcover, artwork, and various special editions make the whole experience worth wild. Not to mention discs are still the best way to watch a movie if you care about picture quality and sound. How many times have you watched a movie on a streamer only for it to start buffing or your Wi-Fi to go out? That's the beauty of physical media. No internet or pay subscription required.
The good news for physical media is that there's still a ton of amazing companies preserving the experience. Shout Factory, Arrow Video, Vinegar Syndrome, and Kino Lorber continue to put out amazing 4K releases. Particularly for films you would never find on a streamer. Luckily the future of physical media lies with people and companies that actually care.
If you're a physical media collector, don't let this news deter you from buying your next Blu-ray. Continue to buy the movies the love before Best Buy calls it quits and throws in the towel for good. This is an ongoing story, so we'll probably hear more updates in the coming weeks as 2024 is just two months away.