The Big Picture
Benicio del Toro, a renowned actor, has expanded his career by co-writing his first script for the upcoming film Reptile.
Director Grant Singer praises del Toro's contributions, stating that he allowed the actor the freedom to inhabit his character, resulting in an incredible and beautiful collaboration.
Singer, known for his experience in directing music videos, values collaboration and listening to his clients' visions, which is evident in the way he embraced del Toro's ideas for Reptile.
An Academy Award, BAFTA, Golden Globe, and two-time Screen Actors Guild Award-winner, Benicio del Toro (Traffic) has delivered an acting career that has been nothing short of successful. The actor has appeared in a slew of celebrated titles, including Fear and Loathing in Las Vegas, The Way of the Gun, Sin City, The French Dispatch, and even dipped into a handful of MCU features. Along with working with some of the biggest filmmakers around, del Toro has also tried his hand at directing and expanded his credits beyond acting and into producing. However, up until his soon-to-be-released project, Reptile, del Toro has never penned a script. That all changed when he was cast in Grant Singer's thriller as he also joined Singer and Benjamin Brewer to co-write the screenplay. In addition to his newly minted screenplay credit, del Toro leads the upcoming crime thriller opposite Alicia Silverstone and Justin Timberlake.
During a recent interview with Collider's Steve Weintraub, Singer broke down exactly how del Toro's breakout writing credit came to be. Following a meeting with del Toro, Singer says that work between the writing trio commenced "almost immediately," adding, "[del Toro] had a lot of ideas, a lot of brilliant ideas. The script really began to evolve, and then ultimately, the film, and we just went with it." Saying that he "loved" the ideas put forth by the Sicario star, the director points out that because "so much of making a movie is working with actors," they're the best people to go to for that extra push of depth. "If you allow them the freedom to inhabit a character, as long as they know exactly what you're going for… that yields the greatest results."
When asked about del Toro's exact contributions to the script, Singer said, "Honestly, everything," adding that there wasn't one "specific example." Of the star's work in this behind-the-scenes capacity, the director said, "He did an incredible job. It was a wonderful experience. I think that he is so fantastic at character work, and we just evolved the story in new ways, and it was a beautiful collaboration." Reptile follows a hardened detective (del Toro) as he works to solve the murder of a young real estate agent, which leads him to unravel hidden truths about his own life.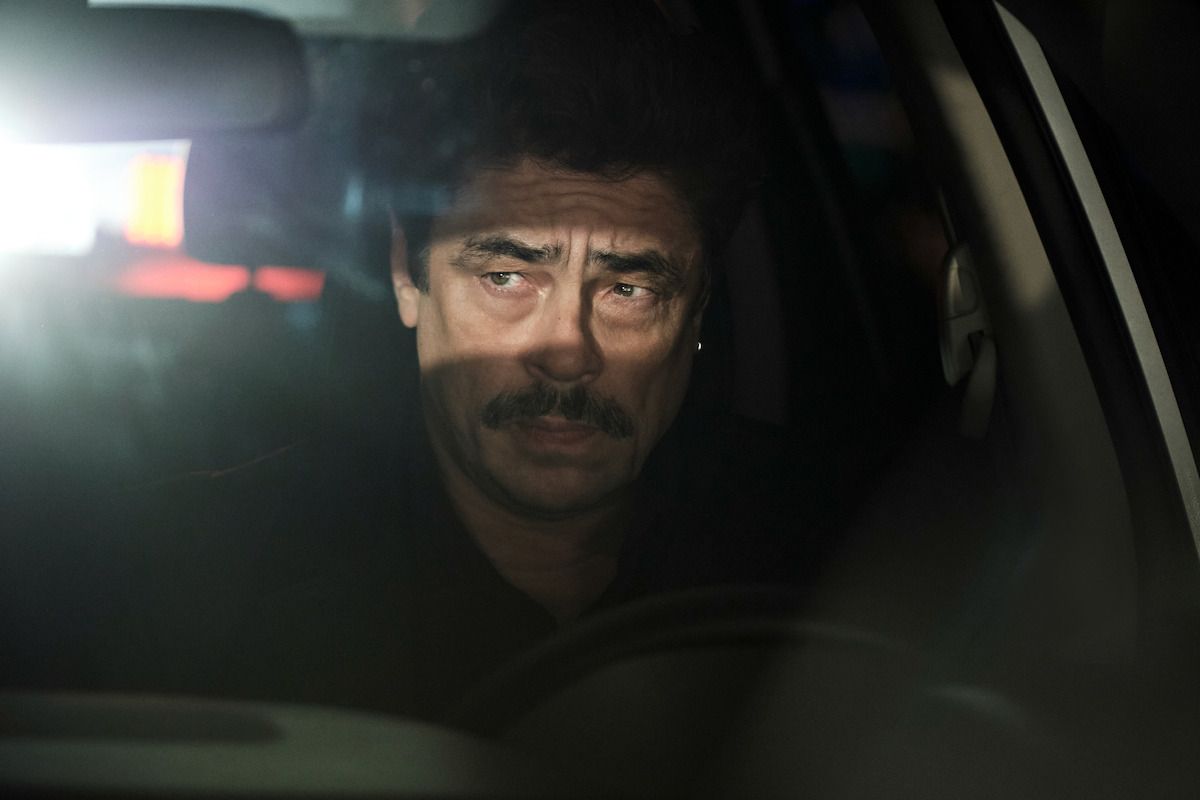 Grant Singer's Directorial Background
When it comes to collaboration, Singer knows a thing or two about turning to a leading performer for their opinion. While Reptile serves as the filmmaker's feature-length directorial debut, he's long been working behind the camera on music videos. Known for working with a wide array of artists including Ariana Grande, The Weeknd, Taylor Swift, Lorde, Sam Smith, and more, Singer has listened to what his clients' vision of a project is before making a precise plan. With this background, it's easy to see why he embraced all the ideas put forth by del Toro on Reptile.
Reptile arrives in theaters September 29 and on Netflix October 6 after premiering at the Toronto International Film Festival.