The Big Picture
Director David Gordon Green aims to preserve the dramatic integrity of The Exorcist with his new sequel The Exorcist: Believer, taking a more researched and academic approach compared to his work on Halloween.
Green faced the challenge of keeping the film small and intimate, much like the original, while acknowledging the countless copycat films that followed The Exorcist's release.
Catch The Exorcist: Believer in cinemas from October 13.
We're almost at the spooky season, with Halloween just two months away but that means it's time to ramp up the horror conveyor belt, and it doesn't get scarier than The Exorcist. The most famous horror of all time, 50 years later, now has a new sequel, a direct follow-up to the original, entitled The Exorcist: Believer.
David Gordon Green is directing the film, which brings back Ellen Burstyn as Chris MacNeil, the traumatised mother of Regan, the first victim of the demon Pazuzu, who was given the task of following up one of horror's most seminal works after impressing with his direction on a rebooted Halloween sequel series.
Speaking with Empire, where a new image from the film was unveiled, showcasing the two girls who are in dire need of some intervention from the Lord Almighty, Green discussed why taking on The Exorcist bore a different challenge to that of being handed the keys to the Halloween franchise, being cut from an entirely different cloth despite that fact that, nominally, both are clearly defined as horror and both are designed to scare, terrify and traumatise the audiences who go along to watch them.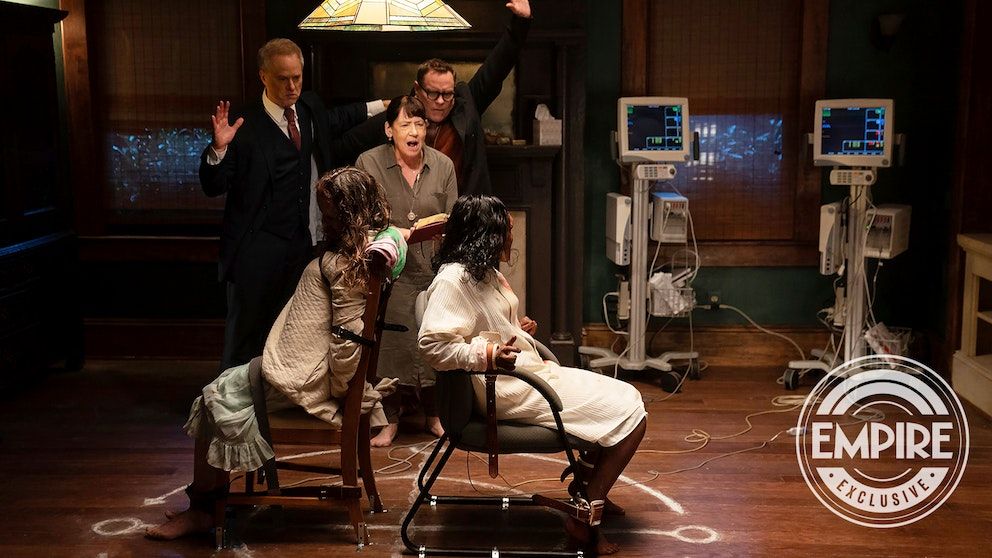 Preserving the Dramatic Integrity of The Exorcist
"The Halloween movies are in the slasher genre," said the director. "They're a place to play, and maybe have some campy fun. But this one was more researched and a bit academic. The narrative we were sculpting, and the relationships, were more dramatic. It's a very different approach."
For Green, his biggest obstacle was keeping things small and intimate, confined to one space, just as the original had contained the terror as much as possible to young Regan MacNeil's bedroom, but he acknowledged the difficult that followed him—fifty years of copycats who brought demonic possession into their films in the aftermath of The Exorcist's original release.
"We're talking about the horror genre, but my main ambition was to preserve the dramatic integrity, and not lean into what's evolved within the genre as a result of the original film. But that's impossible: you have to acknowledge that there have been so many movies that are derivative copycats of The Exorcist. It has evolved as a concept, so making a slow-burn, dramatic, provocative, horrific film is different with today's audience than it was 50 years ago."
The Exorcist: Believer is in cinemas from October 13. You can catch the trailer for the movie down below.