The Big Picture
David Gordon Green will be directing The Exorcist: Believer, which serves as a direct sequel to the original film and is part of a planned franchise.
Green has a road map for the future films but also wants the flexibility to deviate and take creative detours.
With his successful work on the Halloween franchise, Green is the perfect choice to bring The Exorcist back to screens everywhere.
In 1973, filmmaker William Friedkin broke the mold of what was possible for horror films when he adapted William Peter Blatty's novel The Exorcist for the big screen. After the release of the critically acclaimed film, a franchise was born, spawning two sequels and two prequels from Friedkin's original production. Though it's been a while since the last title, audiences will soon dive back into the world of demonic possession with David Gordon Green's The Exorcist: Believer, a production that will serve as a direct sequel to the original. Beyond Believer, two more films are set to roll out with Green and Jason Blum's Blumhouse Productions attached. In an interview with Collider's Steve Weintraub, Blum and Green teased what the director's involvement will be with the franchise moving forward.
While Green is the helmer for The Exorcist: Believer, it's been unclear whether he'll be taking on the job for the follow-up films. "We'll see, we'll see," Green said with a laugh when asked by Weintraub. "The idea is we built a road map that I think has so many different avenues that we could take. The world of exorcism and possession is so vast. The world of spirituality is so curious to me that there are so many questions that I have," Green explains, adding, "As the movie finds itself existing in the world over the next few weeks, I think a lot of those questions will be answered."
Although Green has his "road map" in place for the next few films, he also says, "I wanna make sure I'm not so meticulously locked into a structure or a concept that I can't deviate," giving himself some wiggle room to take "an opportunity or an improvisation or a detour that feels appealing." It's through these shiftable spots that Green says, "So many things that I love about making movies are those opportunities that arise in frustration, or it's raining, and you were looking for the sunshine, and then what you find is so amazing. Those adventures can be so creative for me. So I think it's having a good plan and a good team and then being able to roll with the punches and have some fun."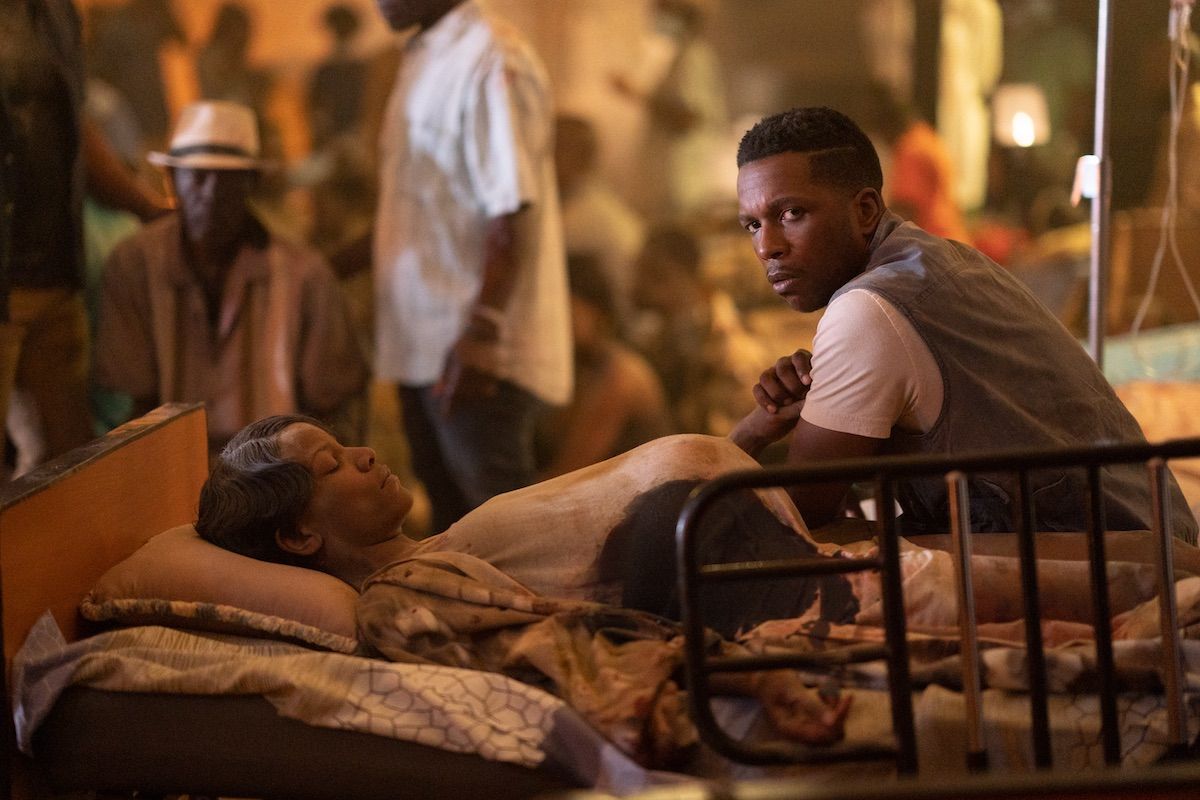 David Gordon Green's Affinity for Horror Trilogies
Comedy fans will undoubtedly tie Green's name to titles including Pineapple Express and Your Highness but most recently, the filmmaker took on another spooky-scary universe when he sat down in the director's chair for the final chapters of the Halloween franchise. Through 2018's Halloween, 2021's Halloween Kills, and 2022's Halloween Ends, Green shaped the final installments of Jamie Lee Curtis' run as Laurie Strode. With such a successful batch of films, Green is undoubtedly the person for the job of bringing The Exorcist back to screens everywhere.
The Exorcist: Believer is in theaters on October 6. Look for more from our interview with David Gordon Green soon.