The Big Picture
Beetlejuice is returning to theaters for one day only on October 18, just in time for the 35th anniversary, with Dolby Cinema enhancements.
Beetlejuice launched the careers of major household names such as Michael Keaton, Alec Baldwin, Geena Davis, Catherine O'Hara, and Winona Ryder.
The film was an early success for director Tim Burton and the make-up team, who would go on to work on other beloved films and franchises.
Someone must have said his name three times. Everyone's favorite demonic wraith is returning to theaters for one day only! With a long-awaited sequel on the horizon, fans will get the chance to see Beetlejuice on the big screen one more time on October 18, just in time for the 35th anniversary, with tickets ready for presale now!
But, this won't be just any old screening of the classic horror comedy. Thanks to a partnership with Dolby Cinema, fans will be treated to the film with the " immersive sound of Dolby Atmos, and the spine-chilling visuals of Dolby Vision" for the first time ever! Dolby Cinema enhances the subtle details and colors of a film, and when applied to something like Beetlejuice, it sounds like a dream come true.
Beetlejuice follows the story of a deceased couple who were living happily together as ghosts. Until a pretentious family moves into their home. When conventional haunting attempts don't scare them away, the deceased couple resorts to summoning a demon to help get the job done. But that doesn't exactly go as planned.
'Beetlejuice' Helped Launch A Lot Of Careers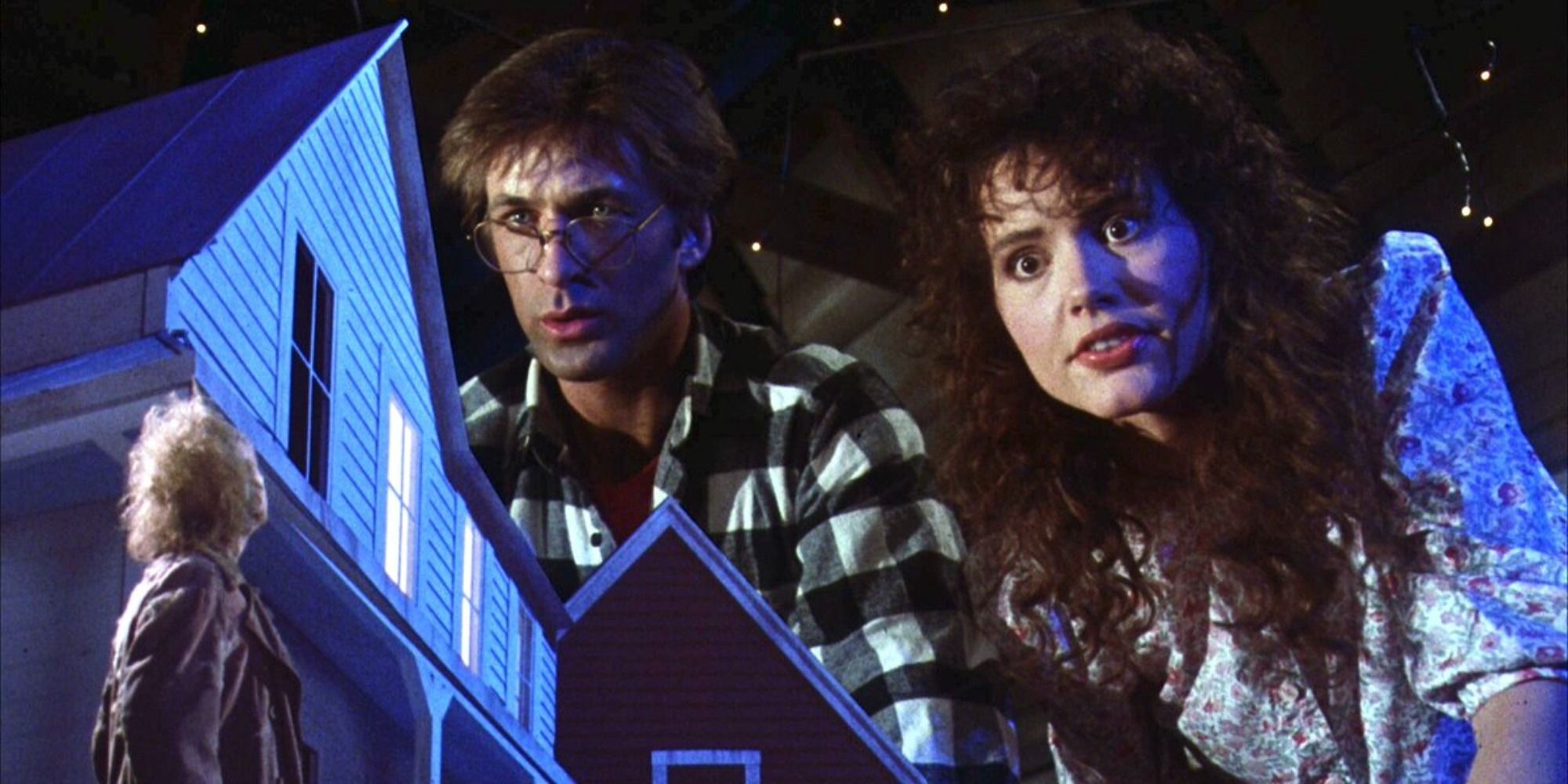 Both in front and behind the camera, Beetlejuice was a starting point for some major household names. Of course, in the title role is Michael Keaton who would go on to star in Batman. But the film also features Alec Baldwin, Geena Davis, and Catherine O'Hara relatively early on in their beloved careers. It also stars a young Winona Ryder in one of her first film roles, just months before starring in another adored film, Heathers.
Behind the camera, this was one of the first films, and an early success, of director Tim Burton. His career would go on to include beloved film after beloved film with hits like Batman, Edward Scissorhands, Big Fish, and many more. Additionally, Beetlejuice was written by Michael McDowell and Warren Skaaren based on a story by McDowell and Larry Wilson. McDowell would go on to write The Nightmare Before Christmas, Skaaren would write Batman, and Wilson would write The Adams Family. Lastly, Beetlejuice's Academy Award-winning make-up team would go on to work on films like the Pirates of the Caribbean franchise and shows like The X-Files.
Tickets to see Beetlejuice in Dolby Cinemas on October 18 can be purchased here. Check out the film's official synopsis below:
In This House … If You've Seen One Ghost … You Haven't Seen Them All. Michael Keaton, Academy Award winner Geena Davis, Alec Baldwin and Winona Ryder star in director Tim Burton's comic twist on supernatural horror tales–Beetlejuice. When a couple of nice, young homebody ghosts (Baldwin and Davis) try to haunt the pretentious humans who have moved into their house, they ask for help from a demonic wraith (Keaton) they cannot control in this comic fantasy that mixes the quick and the dead with a laugh and a fright.